FUWA Global Heavy Industry Co., Ltd is a very popular and established manufacturer of engineering and manufacturing tools and different types of heavy-duty machinery based in Fushun City, North-East China. The Company produces its products having a supreme quality and also with the latest technology available. FUWA Group laid its foundation in 1904. It can be said as China's sole producer with the highest rating in industrial machinery contributing significantly to the industrial sector.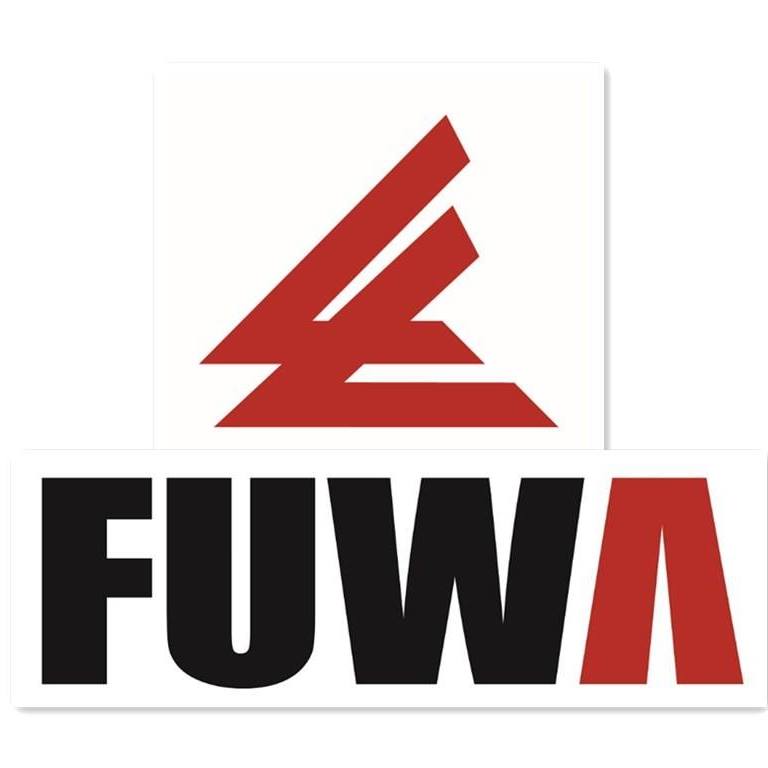 FUWA is attracting and hiring more professional graduates, experts and taking part in strategic collaborations with global firms. It also takes onboard specialists and upgrades the production facilities with new technology within each workshop. Talking of the administration, FUWA strives to enhance the management regularly to give the finest service to its customers. To assure the completion of the ongoing development, FUWA has a flawless organization with a high-efficiency level.
FUWA's primary, most efficient and famous product is the Crane machines, with a wide product range and a high level of competitiveness. The Crawler Cranes of FUWA has a gained global popularity and is expanded to over 5,500 cranes that serve in diverse sectors, including refineries, Construction, and Ports. It offers a variety of crawler cranes ranging from 25T to 1250T.
Related :-
Warehouse and Small Temporary Storage Rental Services
Truck Rental Services
Forklift Crane Rental Services
Founder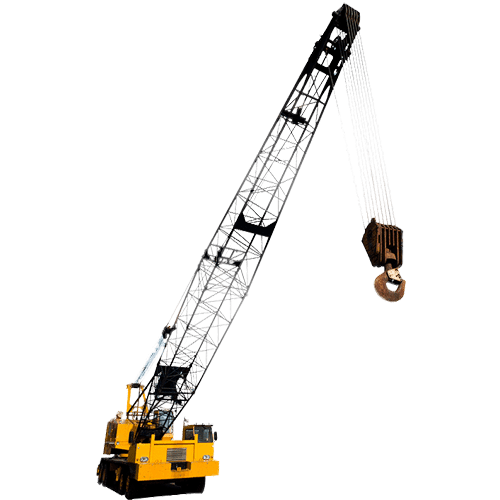 FUWA Heavy Industry had created the very first hydraulic crawler crane in 1984 in China. Eventually, it became the first Crane Machine manufacturer in China that proclaimed to the world that the beginning of nationalized production of China hydraulic crawler cranes had begun.
Though the FUWA manufacturing company was set up in 1904, the founder's name has not been disclosed by the company yet. Since then, FUWA has carried the legacy of being the only manufacturing unit with the longest track record of construction equipment in China. The Chinese industrial sector has been heavily influenced after the foundation of the FUWA.
FUWA purchased a truck crane plant in Jinzhou during the foundation. It was refurbished to produce truck cranes with capacities ranging from 8 to 90 tons. A telescopic boom manufacturing system for creating U-shape booms out of superior quality steel is included in new creations.
Startup Story
In 1904 the former FUWA Company took its shape to build a strong company that would eventually take the whole industrial crane market into its hand and let China enter into the National and international market. This was the epic start for China to become a strong Industrial Nation. The Company gradually started to develop and put all its efforts to continuously make many contributions to the industrial sector and gained recognition.
The growth rate of FUWA increased rapidly during the 1980s and became one of the acknowledged and appreciated national engineering goods manufacturing enterprises in China. Particularly when the Company developed the first crawler crane in 1984, China became fit in the list of top crane manufacturing industries worldwide. With the emerging popularity of crane production in China, FUWA attained to build the impact in the Chinese industry the importance of local crawler crane production. But gradually, the demand for the cranes decreased in the late 1990s due to the stagnant production of the cranes by the Company.
Nevertheless, towards the ending of the year 2003, FUWA has successfully transformed itself and conquered all the opportunities. The Company introduced a minor investment concept and made a new start. Later, the goal was to create a first-class enterprise in rebuilding the centennial FUWA and its credible value that made the company realize the new development outline and make steady efforts to progress and achieve success.
Since then, FUWA is running very efficiently, and the quality of the products is rising generously. With the passing of time and new technologies, FUWA is maintaining its pace by updating all the production equipment whenever it is required.
Related :-
Advantages of road transport :- Please Click
Disadvantages of road transport :- Please Click
Oversize Load Transportation Problems :- Please Click
Subsequent Development of FUWA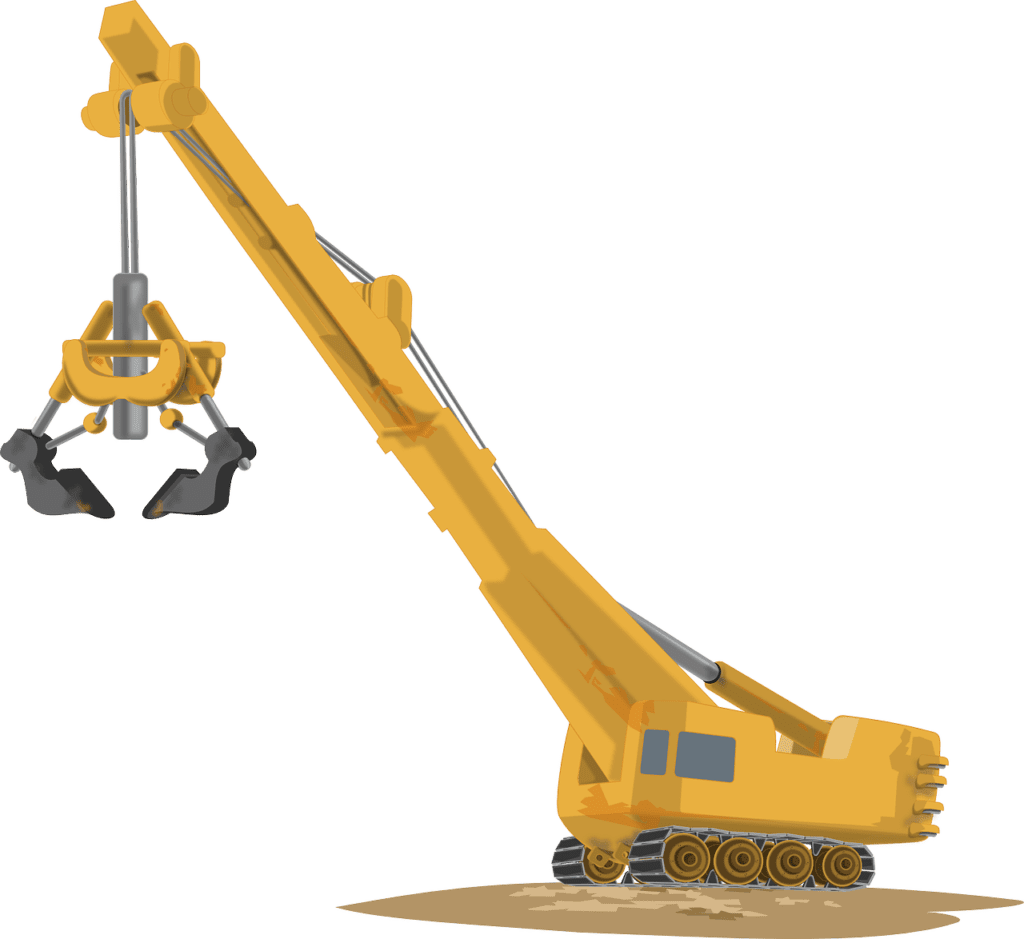 Since the Company FUWA's inception, it has produced major items as well as self-designed innovative products.
In July 1950, it became the first enterprise to begin ductile iron production in China.
In October 1951, it produced the very first #19 herringbone, toothed planner.
From the 1950s, it started to manufacture different types of cranes. Starting from a full swing crawler excavator, mechanical excavator to a hydraulic crawler crane.
In May 2002, it built an Amphibian excavator, which became very popular worldwide.
That to date, FUWA is continuously making efforts in developing new versions of hydraulic crawler cranes.
Total Manufacturing Plant Units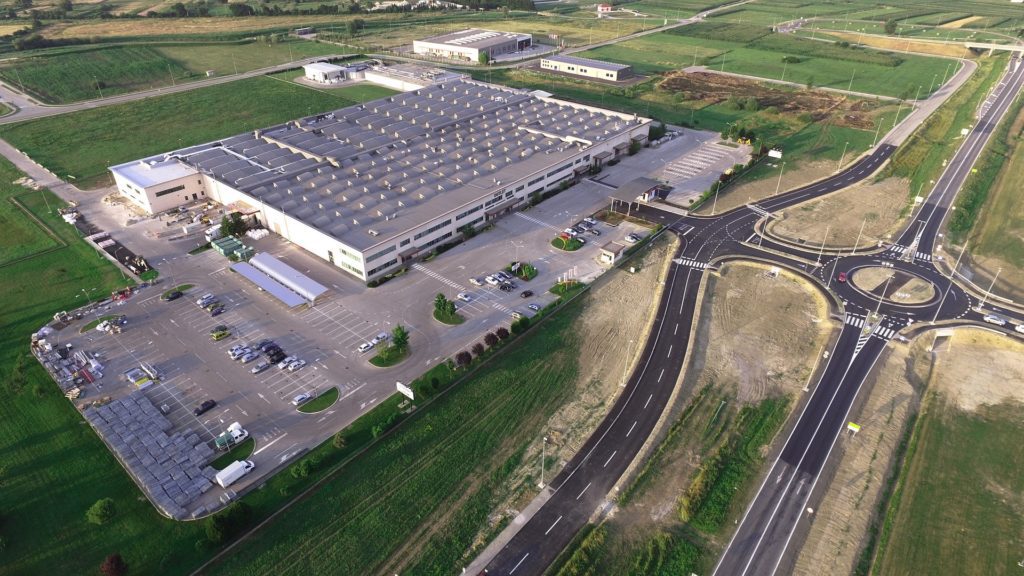 FUWA Heavy Industry took over Jinzhou Heavy in June 2009 and built up its sole subsidiary company "Liaoning FuWang Jinzhou Machinery Co.Ltd". It made full use of the track cranes' manufacturing resources, combining FUWA International products' research and development concepts. It developed an exceptionally new series of products. These products are in absolute concurrence with international standards.
Eventually, the Company's competition increased as it expanded. New manufacturing plants were set up in Bei Jing and Shang Hai. It entered the regional marketing system in China's local markets of these new plant units. The company's sales network covers more than 20 countries and regions, gaining a 12 per cent market share in the international market. And this network becomes a successful linkage between the brand and the world.
Another plant unit of FUWA's expansion is a new plant with an industrial area of 400,000 square meters purchased in a new technological community plan near Shenyang's airport, high-speed train, and major roads. Japanese specialists have been brought in to assist with manufacturing technologies and quality assurance in these manufacturing plant units. FUWA has opted to prioritize quality and innovation above big volume production.
Specialization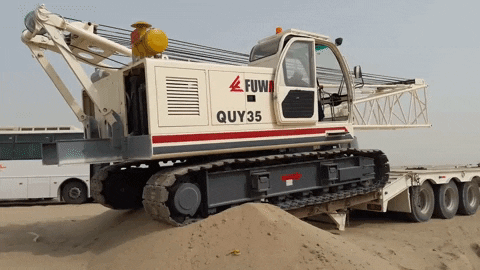 The demand for FUWA heavy-duty cranes in the global market is increasing day by day. That is why it is also known as FUWA Global. FUWA is specialized in making crawler cranes. The company manages to produce a wide range of cranes. From small cranes to big cranes, it manufactures all the heavy-duty crane machinery. FUWA heavy industry is among the most extensive competence of professional producers of hydraulic crawler cranes, with the oldest and most comprehensive diversity. For nearly 30 years, the concentrated engineering crane business has gathered a wealth of development, experience and a large number of highly skilled technical professionals.
The engineering of the fundamental steel structure is done independently of the hydraulics and electrics. It is done in such a way that the same basic steel frame may be equipped with either high-grade material, such as engines, hydraulic pumps, and motors, or lower-cost locally sourced components for a relatively low-quality machine. This makes it easy to tailor the specification to the needs of the customer.
In FUWA, the design of the cranes is composed of high-quality steel, some of which might now be supplied in China while others must be supplied, according to Luijerink. The revolutionary LifeCab operator cabin is standard on all machines. It is intended for the operator's security and convenience. Large flat windows are simple to clean, do not obstruct the view, and are inexpensive to repair.
The company specifically creatively launched a series of development strategies through in-depth research and designs on diversified products based on canalisation and inter-nationalisation concepts. The company endeavour in making efforts to realize social progress, customer satisfaction and advancing technology is a key feature that is appreciated worldwide.
In 2009, among the top global travelling crane sales earnings, FUWA Heavy Industry ranked among the Top 10 in the "2010 Global Travelling Crane Summiting Meeting". This summit was organized by the China Engineering Machinery Association Crane Branch.
All its efforts are highly appreciated by the customers and within its boards market of the company. As the company products were exported and widely used worldwide, the company's effectiveness is strengthened, and it has growing competition in the international market.
Related :-
Transport Department :- Please Click
History of Transportation :- Please Click
Importance of transport system :- Please Click
An important contribution in Heavy Hauling Material Handling Industry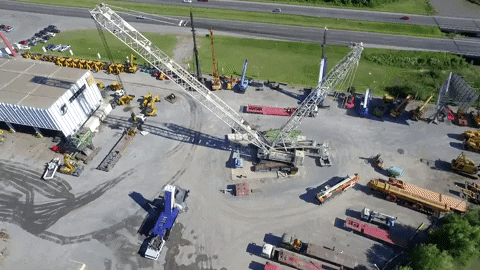 As of 2010, the firm has 1250 tons of new goods ranging from 25 tons to 18 tons and 25 crane types. The introduction of big tonnage hydraulic crawler cranes, particularly in Asia's first independent research and development QUY1250, represents the strong research and development and has opened the FUWA heavy industry to the precursor to the large tonnage market. FUWA Heavy Industry is now working on constructing 3,200-ton hydraulic crawler cranes for a new generation of nuclear power reactors.
FUWA heavy industry developed its foundation of the construction towards a new industrial zone of big cranes. That curated a significant influence on the Chinese crawler crane market. The Company always focuses on expanding and improvising domestic hydraulic crawler crane production capabilities and participation in global trade, attracting worldwide market rivalry.
FUWA also manufactures foundation machinery, electric mining shovels, maritime cranes, and big grab dredgers, in addition to crawler and truck cranes. FUWA claims to be Asia's largest privately-owned maker of crawler cranes. The largest Chinese crawler crane ever shipped a 750-ton capacity QUY750 with super lift and wind power package, according to Luijerink. The FUWA crawler series has a capacity of 1,250 tons, and a model with a capacity of 3,000 tons is currently in the works.
Heavy employees at FUWA are subjected to random inspections. FUWA established a core to compete and gain an edge by using workers' prior experiences and years of accumulating competent and qualified personnel. These methods have resulted in the creation of some strategies and their implementation to further the enterprise's development. FUWA makes full use of its capabilities to build track-type cranes for the pillar industry, vehicle cranes, and pile worker's gear. It tends to have a remarkable association with the excavator for development and relies on the integrated machinery manufacturer that it employs to take the firm towards world top-notch enterprise.
FUWA Cranes Regular Reselling Value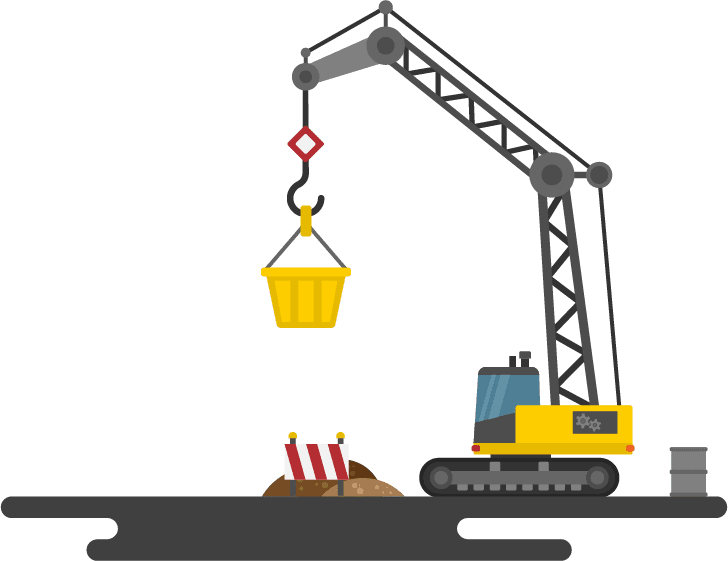 When confronted with market rivalry under new conditions, FUWA Heavy Industry always carries out management ideas, which are obtaining victory with top quality and gaining development with innovation to fasten and enhance the enterprise's key advantages. Simultaneously, oversee and praise the services to ensure the rights of the customers. The clear structure, scientific operation processes, personal accountability, and standard operating standards have laid a solid foundation for FUWA Heavy Industry's long-term success.
By implementing brilliant strategies for years, the Company has established friendly cooperation and relationship with top manufacturers in the US, Germany, and Japan. The company has formed communal business among the senior management in the top industrial crane companies. The technical exchanges among the key technical staff complimented the differences, and the company was better equipped with international advancing technologies. This made the company increase its reselling values with time, having a genuine reason for the quality and production of goods.
Based on the international recognition, the company's transport values have also increased tremendously. Since 2007, FUWA's export sales make up to 60 per cent of the total sale value. And till mid-2008 the company's export for earning foreign exchange touched 230 million dollars.
The firm is keen and compliant to continue to strengthen the management and improve service skills. In due course, it will accommodate the interests of the consumers, which will be a very powerful assurance for the company to lead on and fulfil the approaching demands. For Fuwa heavy industry's sustainable development goals, the organization's excellent business procedures, science, unambiguous accountability, and standards of practice have established a solid basis.
Related :-
Barge Rental Services
Specialist Offshore Project Working Projects
Specialist Onshore Project Working Projects
Conclusion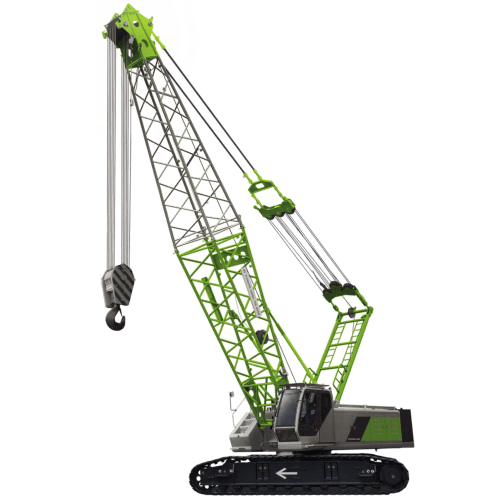 The rapid development for the continuous period of seven years took place by the crane company after the FUWA transformed its company and manufacturing outlook. During this period, FUWA Heavy Industries gained the limelight and a lot of appreciation across the globe. It excelled in its achievements, and the increase in business performance was inevitably visible.
FUWA's main objective is to provide goods with extensive expertise and numerous advantages. It mainly focuses on coming up with more and more new products and better service to all clients around the globe. By taking these certain steps, FUWA seems to be more inclined and dedicated towards the satisfaction of all its customers. As FUWA aims to reach heights with all the best quality goods and consumer contentment, it would subsequently be one of the world's top manufacturers.
Click and follow our page for regular upgraded and latest news about Material Handling and Crane Rental Service :- Please Click
Public Frequently Asked Questions FAQ :-