Cranes are used to raise and move big weights, machines, materials, and merchandise for a number of applications. Construction, manufacturing, shipbuilding, and material loading are just a few industries that use them. Overhead cranes are incredibly versatile systems for lifting, lowering, and transporting goods of all forms, sizes, and weights. Most overhead cranes can crane and hoist objects weighing up to 1,000 tonnes and are also known as lifting cranes or hoist cranes.

Around Greece in the 6th century BC, the forerunner of the modern crane was born. Now with the help of this modern crane manufacturer, the construction, manufacturing, and other crane-related companies are flourishing and banging the market with their incredible productivity.
Related :-
Warehouse and Small Temporary Storage Rental Services
Truck Rental Services
Forklift Crane Rental Services
Founder
Zoomlion Heavy Industry Science & Technology Co., Ltd., founded in September 1992, specializes in developing and manufacturing important high-tech equipment for the engineering and agriculture industries. One of the first items produced by Changsha Hi-tech Development Area Zoomlion Construction Mechanical Industry Company, created in 1956 as part of the first Ministry of Machinery Industry, Ministry of Construction, Central Enterprise Work Committee, was concrete pumps.
The company has grown into a global enterprise with 11 primary categories, 70 product lines, and over 568 leading items after more than 20 years of invention and growth. It is the first Chinese construction machinery firm to be listed on the stock markets of both Shenzhen and Hong Kong. At the moment, the company is focusing on strategic transformation to become a high-end equipment manufacturing corporation that integrates engineering, agricultural, and financial services.
In terms of size, Zoomlion is the fifth-biggest construction machinery business in the world and the largest in China. Zoomlion bought CIFA, the world's third-biggest concrete machinery producer, in 2008, in what was the largest ever European acquisition by a Chinese firm. Zoomlion is headquartered in Beijing. Zoomlion's business is divided into five sectors: construction machinery, agricultural machinery, heavy trucks, environmental business, and financial services. Construction machinery, agricultural machinery, heavy trucks, environmental business, financial services
Start up Story
Zoomlion produced a series of large-tonnage crawler cranes after years of independent R&D and innovation. Several of them were instrumental in developing wind power, nuclear power, and petrochemicals. It has a large market share in China and has played an essential role in national-level project construction. We are now not only importers but also exporters of large-tonnage products, thanks to the latest order.
Zoomlion Heavy Industry Science & Technology Co., Ltd. is a Chinese company that specializes in heavy industry science and technology. Construction machinery is manufactured by Ltd. It is primarily focused on the research and development and the production of sophisticated technologies and equipment for infrastructure construction projects, such as construction, energy engineering, environmental engineering, and transportation engineering. Concrete Machinery, Crane Machinery, Environmental & Sanitation Machinery, Road Construction & Pile Foundation Machinery, Earth Working Machinery, Material Handling Machinery & Systems, and Finance Lease Services are the segments through which the company conducts business.
Loaders, bulldozers, and excavators are the earth-moving machines manufactured and sold by the Earth Working Machinery segment. Material Handling Machinery & Systems produces and sells a variety of machines and systems for handling large materials, such as stackers and reclaimers, pipe conveyors, port loading and unloading equipment, and portal cranes.
Total Manufacturing Plant Units
As discussing Zoomlion Heavy Industry Science and Technology Co., Ltd. is a Chinese construction and sanitation equipment manufacturer with headquarters in Changsha, Hunan. Zoomlion has subsidiaries or branch corporations in over 40 countries throughout the world, with marketing, research institutions, and a strong sales and service infrastructure that adds value to consumers from over 80 nations. With such a huge market base which operates over 80 countries having products of the best quality is with essential. The manufacturing units for zoomlion is situated primarilly in China. Most of the manufacturing units in China have been operating on the basis of the instructions provided by the head office which is also stated in China. There are also many other manufacturing units which are situated globally but they also follow a similar working pattern. The primary purpose of having different manufacturing units over the world is to have localised products to reduce the cost of the product and have a larger customer base
It is the world's fifth-biggest construction machinery firm, and the largest in China, according to market capitalization. CIFA, the third-biggest concrete machinery manufacturer in the world, was bought by Zoomlion in 2008, making it the largest European acquisition by a Chinese business at the time.
The products are Bulldozers, concrete machinery, cranes (mobile cranes, tower cranes, etc.), excavators, fire apparatus, garbage compactor machinery, garbage trucks, loaders, asphalt pavers, pile foundation rotary drilling rigs, road rollers, snowplows, strews.
Though having great range, it has certain drawbacks and challenges. The company has many long-time customers, and its tower cranes, cement mixers, pumps, and other heavy equipment all use a variety of electrical and hydraulic components.
Challenges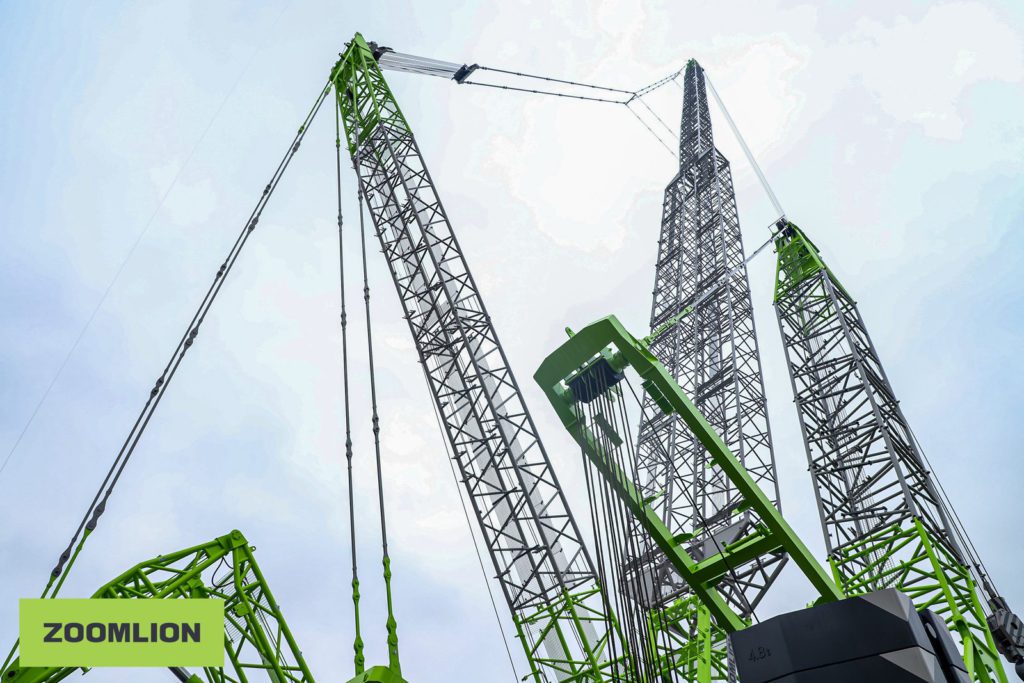 In large-scale construction projects with severe working circumstances, tower cranes are frequently utilized to hoist equipment and convey construction materials. An unreliable on-site power supply, large-amplitude voltage swings, forward/reverse motor rotation, and periodic heavy-duty operation downtime are all common issues for tower crane electrical control systems. Zoomlion maintains an unparalleled level of high quality as a global leader in the construction machinery business.
The organization needed a more reliable solution to improve overall operational reliability and increase uptime requirements for its equipment. The tower cranes' electrical components function as the system's "brain," and a single little failure might cause the entire system to shut down. Scaling the crane for electrical maintenance necessitates the use of a highly qualified expert, which is both dangerous and costly.
Solution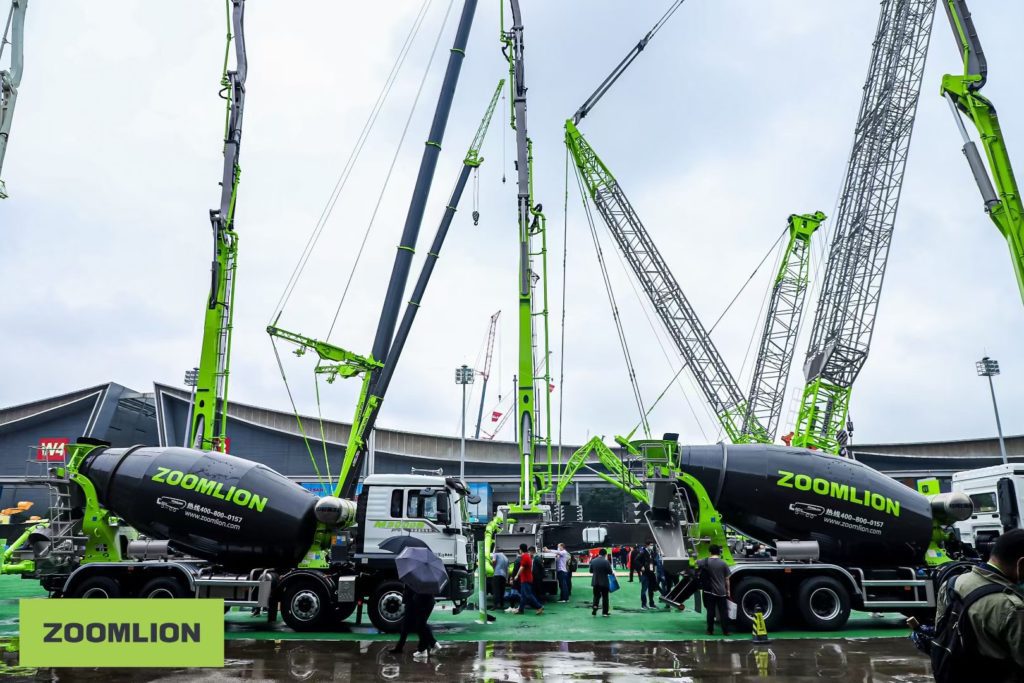 Zoomlion asked to provide a solution to increase the reliability of its tower crane electrical control system after speaking with Eaton specialists in the region. Zoomlion experts studied the tower crane control system's unique requirements, taking into account the electrical life span of the contactor required for long-term and reliable operation, as well as the tower crane's operation characteristics, such as heavy-duty start, motor forward/reverse rotation, and inching control (AC-4 operating condition).
It provided a bespoke control system that included Eaton xStart contactors, circuit breakers, and other control components. Eaton's xStart series contactors have several critical components. Furthermore, because of its characteristic "T-C" shape, low-power coil design, and anti-melting material connected to the head of each contactor, it is able to tolerate overcurrent circumstances, improve AC-4 performance, and better meet the particular operating needs of the tower crane.
Result
A three-month experiment on the tower crane using Eaton's electrical control system resulted in a considerable reduction in electrical failures. Zoomlion has since made the solution standard on its main tower crane models, following the success of a small-scale pilot. Its support is available all around the world, reducing Zoomlion's maintenance complexity and response time.
Mr. Lekang Yu remarked, "The opportunity to provide our customers with a safer and more dependable solution that enhances performance while substantially reducing downtime is priceless." "Eaton recognized the logistical issues of running a global organization and supplied the manufacturing skills needed to build a solution tailored to our needs."
Furthermore, the contractors have been designed to emit minimum heat, allowing for higher density installations while eliminating the requirement for cooling fans. Electronic circuitry minimizes energy usage by allowing contactors to be actuated directly from a programmable logic controller (PLC) without the use of additional relays, lowering equipment costs and decreasing product maintenance.
It also designed the system to integrate smoothly with Zoomlion's process, including components that simplify connections and boost production line productivity. Eaton, for example, replaced "Y" shaped connectors with a "O" shaped solution, which resulted in a lower cost.
Specialization
Zoomlion is exceeding in the global market for various reasons. The most important source is its genuine productivity and genuine parts and part warehouse.
Genuine parts :–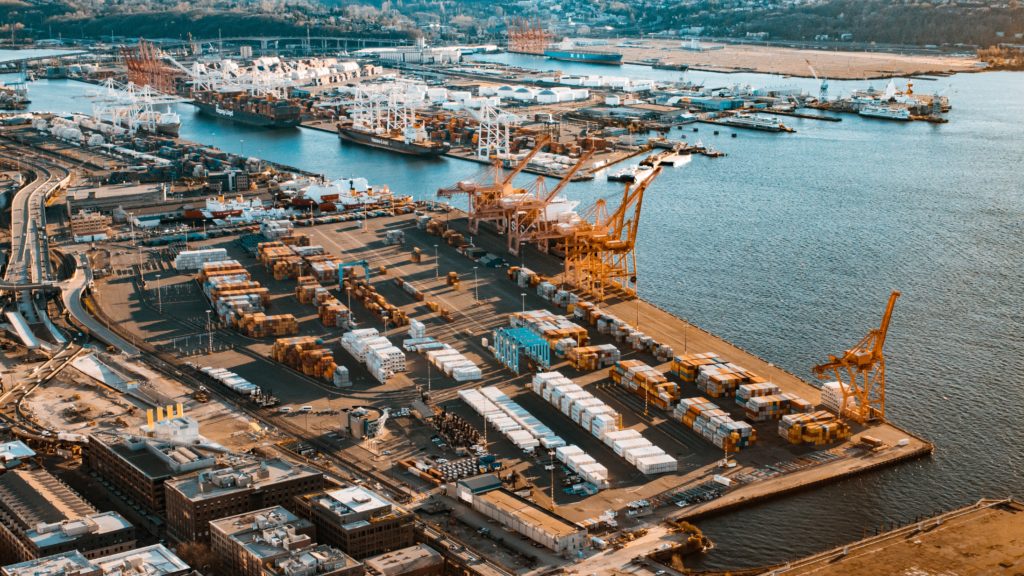 Genuine Zoomlion parts are known for their high quality and long lifespan. Its entire process, from raw material acquisition to manufacturing, is subjected to tight quality control. Using Zoomlion authentic components ensures the following benefits for you or your machine: – High performance, productive work, and minimal operating costs; – Safe machine operation;
Part warehouse :-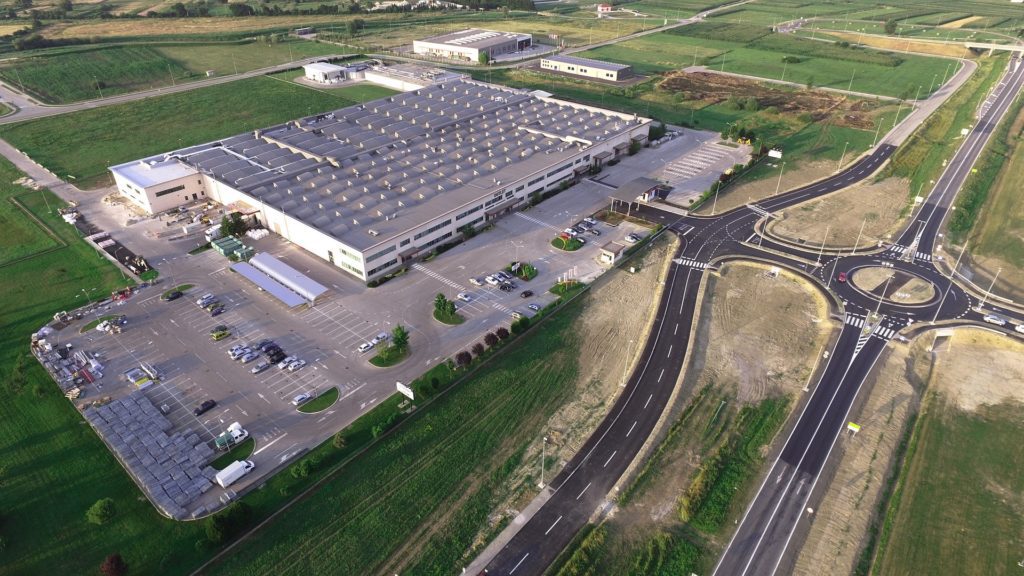 Zoomlion subsidiaries and distributors maintain a huge inventory of high-quality authentic components to fulfill all needs. Zoomlion has nine worldwide components centers and 28 national warehouses, and hundreds of distribution warehouses in the United States, Brazil, Italy, South Africa, the United Arab Emirates, Russia, India, Hong Kong, and Singapore.
It is dedicated to offering the valued customers with high-quality Used Truck Crane (Zoomlion) that has the following specialized features:-
It's a four-boom truck crane with full rotation, telescopic boom, and manual manipulation.
Zoomlion's full driving three-axle, H-style full cab with 6X4 drive and hydraulic power steering will make it versatile to operate.
The truck crane is being sold in order to satisfy the necessary formalities.
The hoisting system is made up of two separate dual winches and two motors, with the primary winch mechanism allowing the hook to be placed down freely.
A torque limiter, a height restriction device and a number of other safety mechanisms can ensure that the truck crane operates safely and reliably.
The crane machine is being repaired; once completed, it will function normally.
Zoomlion is committed to the industry's safe and beneficial development with the tower crane safety declaration. According to Yu Lekang, Deputy General Manager of Zoomlion Construction Hoisting Machinery Company, it wants to inspire others to appreciate safety and consistently enhance quality and safety standards.
Important contribution in Heavy Hauling Material Handling industry
Zoomlion places a high value on service at every stage of the process to guarantee that our machines run smoothly and efficiently, allowing us to achieve maximum utilization and output. Standard service and value-added service are supplied in conjunction with the motto to meet all needs in truck cranes and heavy hauling material items. It is now one of the big crane companies globally and has gained a remarkable name in heavy hauling material handling, lifting, shifting, and crane rental and hiring services as well.
Zoomlion believes that the objective of business is to promote not just profit but also social responsibility and civilizational progress. Whether it's assisting in the aftermath of floods, droughts, snowstorms, earthquakes, and other natural catastrophes or assisting students in completing their studies and improving their lives, Zoomlion is committed to putting social responsibility into action. Though crane manufacturing is not cored commercial, it is well known for providing the best services in small cranes, big cranes, and special hydraulic cranes also.
Zoomlion in and as heavy hauling material handling industry is famous for its heavy-duty crane machines and truck cranes. It is spreading its services in the global market for its foreseeable quality and timely production, technical support to the customers. It regularly conducts training sessions for the employees who are in the crane operating system. With its authenticity and proximity of production in time, it has reached the domicile of one of the best crane manufacturers.
Zoomlion Cranes Regular Reselling value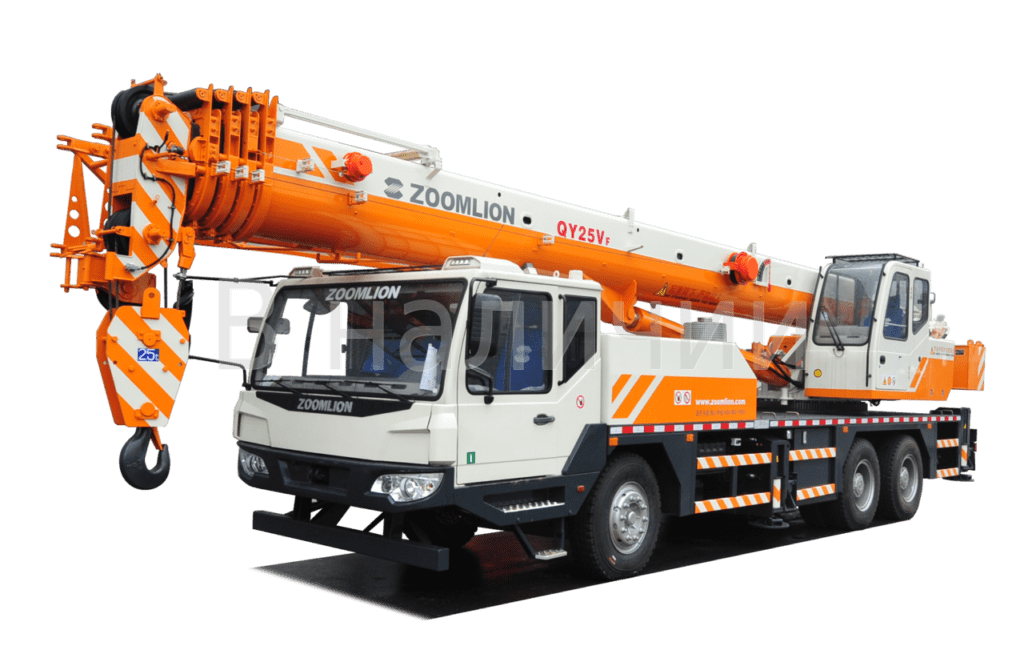 Zoomlion's philosophy, as one of the world's leading manufacturers of construction machinery, is to create cutting-edge products with the highest quality and close customer service. The crane manufacturing and its reselling value completely depend upon the products and its service contents.
Product value – the huge range in crawler cranes, terrain cranes, and specialized truck cranes have boundless value in the market. The products are easy to access and worth choosing it. It takes care of crane machine operator, services, and their easy transportation also.
(Standard /Typical Service)
Receiving Inspection, Pre-Delivery Inspection, Delivery Inspection, three Periodic Inspections, and an on-call service are all available to cover each machine's complete life cycle.
Service with Added Value
If necessary, include a detailed project construction plan;
Make a long-term on-site service engineer appointment for your project.
"Service Miles and Smiles" is a workshop upgrading program.
Related :-
Barge Rental Services
Specialist Offshore Project Working Projects
Specialist Onshore Project Working Projects
Zoomlion has faced numerous challenges both at home and abroad since its inception, but it has never looked back, achieving significant advancements in the design, engineering, and manufacture of high-tech construction equipment to meet the global community's industrial needs while also expanding its global presence and influence. While wishing the NBM&CW many happy returns on its 17th birthday, we hope that its 18th birthday next year will showcase newer technological advances. Despite the epidemic, Zoomlion was a big success, with 1,450 exhibitors displaying their crane machine manufacturing products and technology on an exhibit space with lakhs of people on its anniversary day.
While Beijing sizzled with festivities and was a star attraction as the People's Republic of China celebrated its 60th founding day on October 1 this year, Changsha, on the other hand, became a center of attraction for the construction industry around the world as Zoomlion, a construction equipment manufacturing giant, has a great range of crane rental and hiring services. This hugely successful series of services have made Zoomlion one of the leading manufacturing company.
Click and follow our page for regular upgraded and latest news about Material Handling and Crane Rental Service :- Please Click
People Frequently Asked Questions FAQ :-