Today, in the fast-growing world, everyone is in the race to reach their destination sooner. The race of growing faster and the race of earning more have become vital for everybody. We can say that nowadays, the world is rushing towards success in rocket speed by using different techniques and with the help of powered machines. In this extravagant age, the more the population, the more is the requirements. And when it is all about our living, we want to live in a lavish house with beautifully designed.
To build a lovely house, many construction companies are there to make our dream house come true. Various powerful machines are used for construction, like bulldozers, excavators, graders, scrapers, trenchers, loaders, cranes, and tractors. Out of all these heavy equipment, crane machines are the forefathers of all construction machinery. Various types of cranes are available from different companies depending on the types of environments, works, and objectives. The crane manufacturing companies or the crane manufacturers manufacture the best quality as per the requirements of the projects.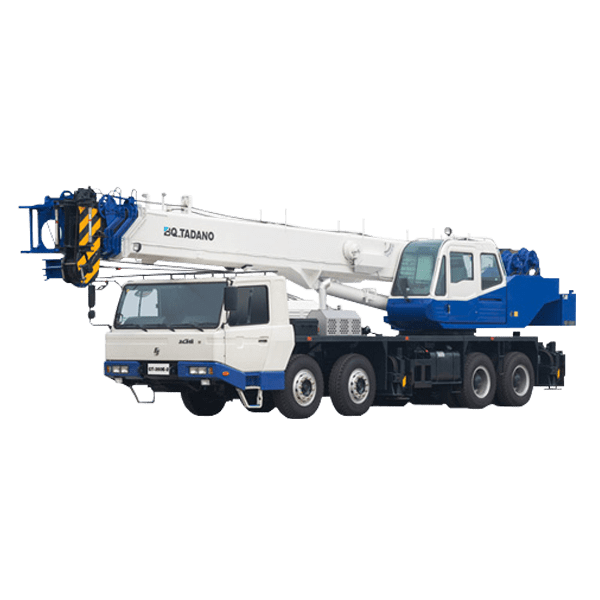 The different types of cranes are Telescopic Cranes. Truck Mounted Cranes, Tower Cranes, Rough Terrain Cranes, Overhead Cranes, Bridge Cranes, and Crawler Cranes. A crane is a machine that lifts and moves huge weights, machinery, materials, and objects for several applications. They're employed in various industries, including construction, manufacturing, shipbuilding, and material loading.
The companies that supply the best quality cranes have passed the quality standards before entering the market. The top global crane machine manufacturers are Sany, Pal finger, Tadano, Zoom lion, Manitowoc Cranes, ZPMC, and Xuzhou Heavy Machinery (XCMG). Here we are going to converse about Tadano Crane Manufacturing Company.
Related :-
Warehouse and Small Temporary Storage Rental Services
Truck Rental Services
Forklift Crane Rental Services
Founder:
In 1919, MasouTadano founded a modest welding company, which was later developed to Tadano Ironworks Ltd and then in the mid if nineteenth century, the OC-2, Japan's first hydraulic truck crane with a 2-ton lifting capacity, was introduced by Tadano. And slowly, the demand and the market requirements have brought Tadano to the next level. There were many challenges, trials, and errors in crane manufacturing, and then they started to climb step by step to become Tadano Ltd.
Masuo Tadano, enthralled by the sparks of welding, was persuaded that the technique would benefit society and decided to start a business in Hokkaido. Now Tadano is the world's most well-known crane machine manufacturer of difficult terrain cranes. Tadano's rough terrain cranes are built at the state-of-the-art facilities in Takamatsu, Japan, and have proven to be safe, dependable, and productive.
Start-up story:
Masuo Tadano, the company's founder, departed Takamatsu to start a welding business in Asahikawa, Hokkaido. That date, August 29, 1919, is what we refer to as our founding date. Welding technology was gaining traction and developing quickly outside of Japan at the time, and its introduction in Japan was only getting started. Masuo Tadano, enthralled by the sparks of welding, was persuaded that the technique would benefit society and decided to start a business in Hokkaido.
The invention of the OC-2 Truck Crane by Tadano in 1955 marked Japan's beginning of hydraulic cranes. In 2008, the company's 60th anniversary year, it identified lifting equipment as its primary business domain and set the long-term objective of "becoming the world's leading manufacturer of lifting equipment." TADANO was awarded the ISO9001 quality certificate by Lloyd's Register Quality Assurance (LRQA) in the United Kingdom in July 1996.
The ISO9000 series is a set of consistent standards developed by the International Organization for Standardization (ISO) that apply to a company's quality assurance and management processes rather than a specific product. The ISO9001 standard covers more areas than any other in the series, including quality assurance systems for design, development, manufacturing, installation, and maintenance. TADANO's product reliability has risen in the eyes of the world as a result of the certification.
Total Manufacturing Plant Unit:
Canada crane manufacturers are used in a wide range of work sites. Various cranes are accessible for different projects. The manufacturing plants gives wide-ranging services to almost every corner of the world. Cranes are actually one of the most important requirement for many e situation today's date. Manufacturing units of these amazing quality cranes has started to be localised in today's date. Todano primary work with multiple countries all over the world and the primary that which they have is localising their products in the best possible way. The head office of this company is primarily situated in Japan and most of the functions are functioning from the head office itself. The head office gives a cheque and control upon all the manufacturing unit which make manufacturing process better. Other than Japan they have their manufacturing unit settled up in the European union and the United States as well.
Mobile crane( hydraulic) :-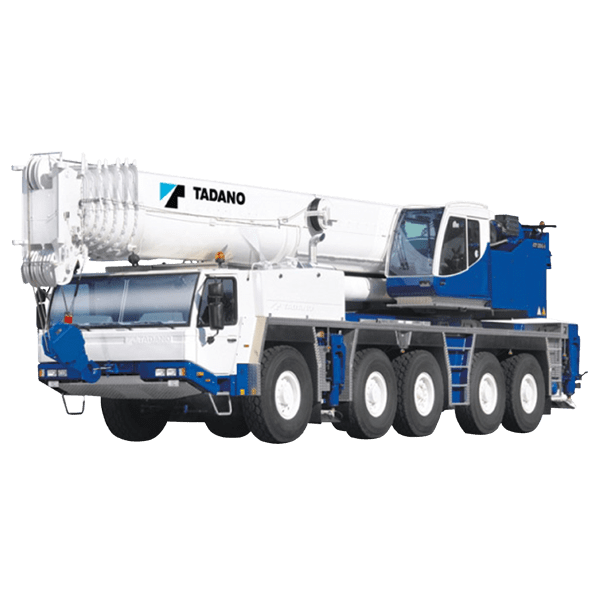 TADANO cranes are mobile cranes, self-propelled vehicles with a hydraulic crane mechanism attached to them. With a well established global presence, it offers a broad product selection to meet the unique needs of each location.
Crawler cranes :-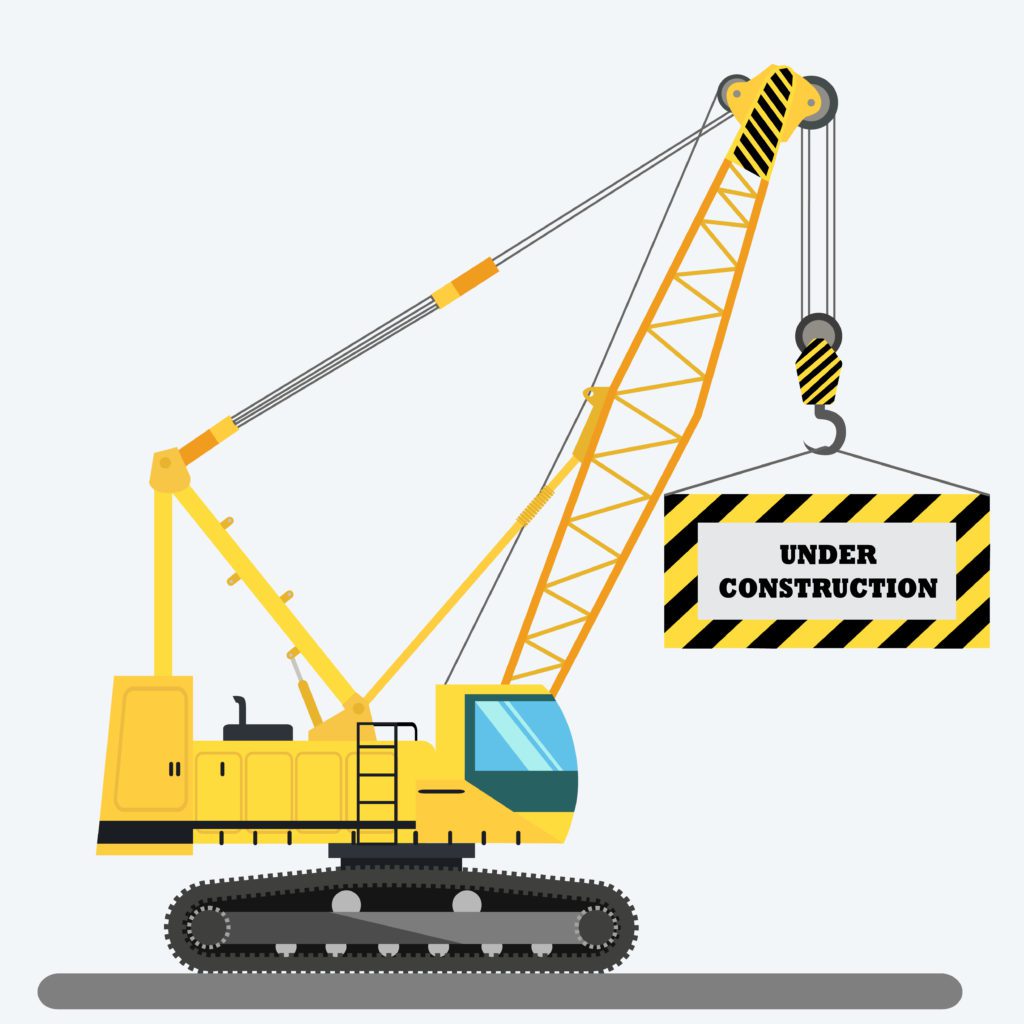 With Crawler cranes with telescoping booms, TADANO MANTIS Corporation sets the global standard for performance.
Loader cranes :-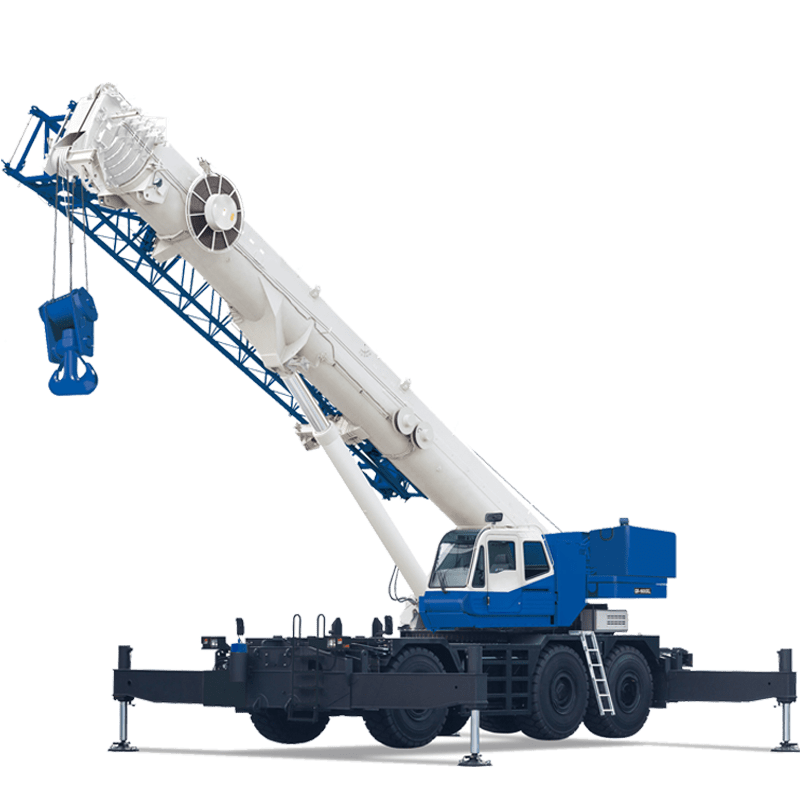 The truck loader cranes by TADANO are built for ease of use, portability, and safety. This style of crane is known as a 'Cargo Crane.'
There are few other products also available, like all-terrain cranes, rough terrain cranes and truck cranes.
Most of the manufacturing units are in Japan, Germany, United States and Thailand. The head office of Canada Ltd is in Japan. The production sites or units are also located here. The units in Japan are Takamatsu Plant, Shido plant, Tadotsu plant, Chiba plant and Kozai plant.
Tadano Faun GmbH and Tadano Demag GmbH DinglerstaBe production units are located in Germany. In contrast, Canada Co. Ltd is in Thailand, and the Canada Mantis corporation plant unit is in the United States.
Specialization:
After 100 years of founding, Tanado Crane Manufacturers are standing with flying colours in the market. The inevitable product quality and specialization in heavy hauling crane manufacturing have placed it in the top ten in the global market. Greatly guided by the three things, Creation, Contribution and Cooperation, Canada Ltd is committed to providing products and services beneficial to society now and in the future. Crane manufacturing has been the core commercial for Canada Ltd for providing the best services in small cranes, big cranes and special hydraulic cranes.
Canada Crane Manufacturers have a good range of heavy-duty cranes as well. Not only do they provide crane services, but they also take care of the availability and its transportation. They extend the services from manufacturing to proper renting and hiring business as well. The terrain cranes, rough terrain cranes, truck cranes, lattice boom crawler cranes, city cranes and loader cranes are the specialized crane machines by Canada. In the United States, Thailand and its home market, Japan, Canada Ltd, the crane machine manufacturers have captured a huge market and ranked higher globally.
Most importantly, the qualities that made the crane machine manufacturer, the Canada Ltd., are genuine machines and their parts, timely production, technical support to the customers and regular training to update as per the present demands and requirements. The company provides the services with appropriate legitimacy and authentic proof.
An important contribution in the Heavy Material Handling Industry:
Crane manufacturing is one of the best contributions that Canada Ltd has given to society. It has expertise in providing heavy material handling cranes and forklifts. It takes complete care of heavy material handling crane rental and hiring services and provides crane operators. It is technically different from other crane manufacturers, so Tadano Ltd gives a complete solution and does justice to the crane rental service business.
When we talk specifically about heavy material handling, Canada PM fulfils every need. From the 1.5LA series to the top-of-the-line 210SP series, PM cranes cover all load handling needs, regardless of cargo. PM cranes have a wide range of applications and can be employed in a variety of industries. PM Group S.p.A. has been the leading Italian manufacturer of truck-mounted hydraulic cranes for over 60 years. PM has established solid professional relationships and gained ever-larger market shares in Italy and abroad by building a strong tradition of technology and innovation.
Canada Cranes are capable of lifting to 150 tonnes. They're the best option for high-stress situations. Such models, when seen in the context of the heavy duties for which they are intended, are characterised by significant technical innovation from the design phase onward. In reality, this range offers high-power, high-speed, long-reach, and smooth control in total safety under any working situation.
Faun Crane Regular Reselling Value:
German mobile crane company Tadano Faun GmbH (TADANO FAUN) is situated in the Franconian town of Lauf a der Pegnitz in the Bavarian state of Bavaria. It is a completely owned subsidiary of Tadano Limited, which is headquartered in Japan. Tadano all-terrain cranes are developed and manufactured in Lauf a der Pegnitz and then supplied globally through Tadano Faun GmbH's sales and service network.
History :-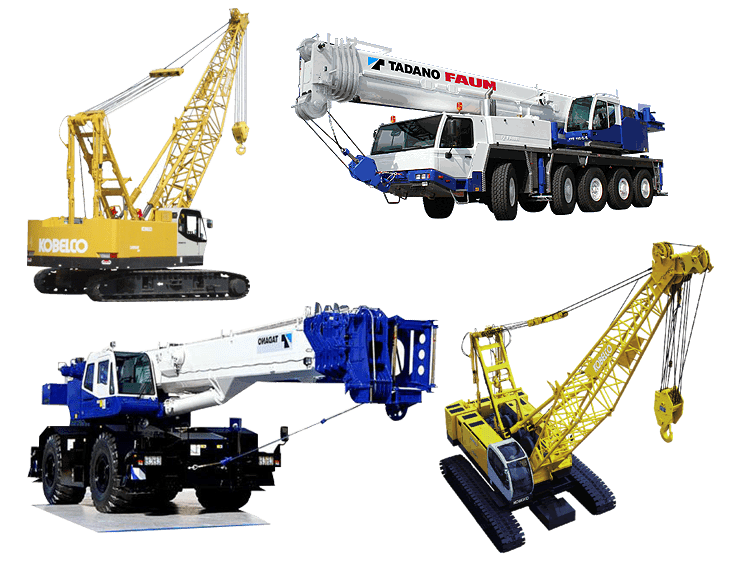 Justus Christian Braun established a foundry in Nuremberg in 1845, amalgamating with the Ansbach automobile plant in 1918. This is how the Fahrzeugfabriken Ansbach und Nürnberg [vehicle factories of Ansbach and Nürnberg], or Faun, came to be. The Schmidt family, who owned the company at the time, sold it to Orenstein & Koppel, a construction machine manufacturer, in 1986. The municipal vehicle department was separated and continued as a Kirchhoff Group firm, with the Osterholz-Scharmbeck plant operating as Faun Umwelttechnik [Faun environment technology]. Tadano Ltd, a Japanese mobile crane manufacturer, bought the rest of the company in 1990. Since then, the production company has been represented by the Faun GmbH, and the Tadano Faun GmbH has represented the sales company. In 2012, the two firms combined to establish Tadano Faun GmbH, which is now a single legal entity.
Aside from that, cranes are developed and manufactured in Lauf before being mounted on commercial vehicle frames. Tadano Faun GmbH is responsible for the Tadano Group's sales and services in Europe and other designated countries for all-terrain cranes built exclusively by the holding company in Japan. And also takes care of crane transport, its availability, and market survey in heavy material handlings.
Related :-
Barge Rental Services
Specialist Offshore Project Working Projects
Specialist Onshore Project Working Projects
Case study: Tadano
The challenge in Boom cranes is construction parts resembling long arms and transporting big or awkward goods. When a crane raises a specific load, the boom can deflect, resulting in "load swing." Crane operators with expertise have figured out how to manage "load swing" via sensory analysis.
It succeeded in developing a simulator that considers human sensor analysis using Simpack multibody simulation software, which offers real-time simulation for largescale 3D vehicle models.
Tadano dramatically decreased their manufacturing prototype costs and time for rework by enabling sensory analysis through real-time simulation and accelerated the time for introducing new capabilities. They're also using it as a communication tool, so the research department can communicate fresh ideas to the development department in an easy-to-understand manner.
Construction cranes, vehicle-mounted cranes, and aerial work platforms are among the goods manufactured and sold by Tadano Ltd. As one of the world's major construction crane manufacturers, it celebrated its 100th anniversary in 2019. The group's current business domain has been classified as anti-gravity and aerial work machines known as lifting equipment (LW). It operates in Europe, North America, South America, Asia, the Middle East, Oceania, and Russia. Tadano is a global leader in the number of exports of difficult terrain cranes, which are in high demand in Japan due to their ability to traverse rough terrain.
Tadano is the world's most well-known manufacturer of difficult terrain cranes. Tadano's rough terrain cranes are manufactured at our state-of-the-art facility in Takamatsu, Japan, and have shown to be safe, dependable, and productive in a variety of applications.
The acquisition of Demag Mobile Cranes is a critical step toward reaching that aim, according to Koichi Tadano, President and CEO of Tadano Ltd.
In the journey from 1919 to 2021, Tadano has created its history in crane machine manufacturing and heavy load handling. The corporate profile is maintained always well.
Tadano Ltd. (from now on referred to as 'Tadano' or the 'Company') is pleased to announce the formation of a Joint Venture (JV) with Escorts Limited (from now on referred to as 'Escorts Ltd.'). A local crane manufacturer in India, to increase sales in the Indian market and improving the Tadano Group's competitiveness.
Tadano has set a long-term aim of being the world's No. 1 lifting equipment manufacturer and has been working hard to increase its business operations and market share internationally. Tadano India Pvt. Ltd. was founded in 2012 to sell Tadano-made products and offer services in the market.
Tadano has decided to form joint ventures with different companies of other countries, leading in agricultural machinery and construction equipment manufacturers, to extend Tadano's activities in the booming market and progress the company as a whole. Tadano hopes to improve its competitiveness by designing and manufacturing items domestically and increasing sales of Tadano products.
Click and follow our page for regular upgraded and latest news about Material Handling and Crane Rental Service :- Please Click
People Frequently Asked Questions FAQ :-