A group of Scotsmen promoted the TIL (also known as TILL). They were led by the renowned dealer RT Wilson. he was working as a dealer of a caterpillar tractor company based in the US. It was basically for the earthmoving equipment and the spare parts. It was in the year 1944. It was soon renamed TIL in 1985. The same year it amalgamated with the spun dish engineers. From the day of its being founded, the unstinted commitment and relentless contribution of all employees at TIL have translated into sustainable growth for all stakeholders year after year.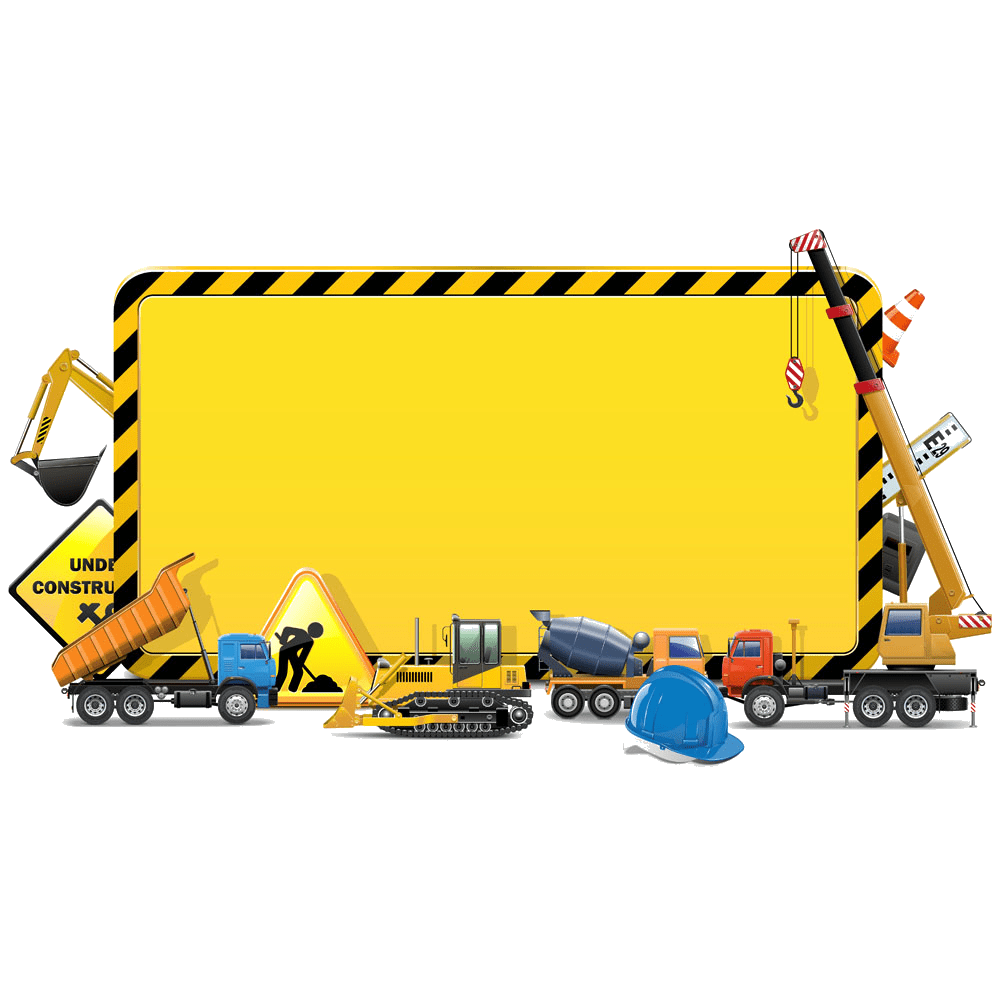 The values that it has held are the driving force and represent what they stand for. It is a source of pride for each of them, and they continue to serve their customers with high standards of ethics and integrity. There are a few of the building bases that the company relies upon, such as
Leadership :-
leadership here has always been about taking risks and inspiring others while creating a workplace that helps achieve the goals.
Integrity :-
this is fundamental to the organisation's culture, and they don't compromise on the need to be fair in dealing with all the stakeholders and maintaining the highest level of ethics in actions.
Knowledge and team work :-
they thrive for the shared knowledge, improved performance, competitive advantage, and higher levels of innovation. By working together, they deliver the best results.
Accountability :-
a strong sense of ownership and commitment is what has led them to such success. They believe in open communication and encourage freedom towards their actions. They give a clear description of all the processes they have gone through, and hence they maintain transparency.
These all factors have been the stepping stones to success from the very beginning of the company.
Related :-
Warehouse and Small Temporary Storage Rental Services
Truck Rental Services
Forklift Crane Rental Services
Start-up story
In 1976, TIL merged with the company Coles Crane of the UK, which had manufactured India's first mobile crane for India. It had started in the year 1960. The company's business was subsequently divided into three major parts. They were the material handling construction equipment, power systems etc. In 1984 as part of the change, the company developed a unit of industrial procedure equipment for supply to the chemical business through meld.
TIL manufactures and markets mobile cranes of 10 MT to 100 MT in diesel-electric and hydraulic forms and markets the earthmoving apparatus of Caterpillar and Hindustan Motors for northern and eastern India. In November'93, it came out with the right subject to meet modernisation fund requirements and supplement the long-term working capital requirements.
The company has technical team work with Grove Europe England for the production of higher weight cranes. It has arrived into an MoU with Marubeni for advertising its products. It has also entered into a technical overtone in 1995-96 with Boss Group UK to manufacture and market a total range of Forklift Trucks. Listing some of the major milestones achieved by the company since inception:
The year 1994- Tractors India was incorporated.
1955– tractors India went public.
1960– entered the joint venture with Coles Cranes.
1982– manufactured India's first rough terrain crane.
1994– completed 50th year of its corporate journey.
2002-2003 Got awarded the Highest Exporter's trophy for the eastern region in the capital goods category.
2006-TIL won the runner-up award at the Construction World NICMAR Awards under the fastest rising construction equipment company.
2007– 5000th crane rolled out of the manufacturing plant situated in Kamarhatty.
2008– tied up with Hyster for the forklifts and the container handles of India, including Nepal and Bhutan.
2010-Won Construction World Award as the second-fastest growing construction apparatus company in India. Commenced the construction of a new 200-acre factory at Change, Kharagpur (West Bengal).
2011-Inaugurated the new factory at Change, Kharagpur, and commences phase 1 production. It also Won Construction World Award as the fastest-growing construction equipment company in India.
2012-The Kamarhatty Plant completed 50 Years of successful operations.
2013-Received L.N. Birla Memorial Award for Corporate Excellence.
2014-TIL completed seven decades of the corporate journey. It was also recognized as the fastest-growing construction equipment company in India by Construction World.
2015-Sumit Mazumdar, CMD, TIL, became the National President, CII.
2017-TIL Limited won Kolkata's Best Employer Brand Award 2017.
2018-TIL Limited won the best Kolkata's Brand Leadership Award 2018.TIL Limited won Indy wood CSR Excellence Awards for Best CSR Campaign in Employee Engagement.
2019-TIL stepped into its 75th Year on 22nd July 2019.TIL Limited won the best Kolkata's Brand Leadership Award 2019.
Getting all the hurdles down, TIL has successfully made his name across the country and around the globe as well. It is one of the leading manufacturers of cranes and other heavy hauling materials.
Related :-
Advantages of road transport :- Please Click
Disadvantages of road transport :- Please Click
Oversize Load Transportation Problems :- Please Click
Total manufacturing plant units

Being one of the most efficient producers of crane machines, TIL has two major factories on the Eastern side of the country. One of them is located at Kamarhatty (Kolkata), and the other is Change (Kharagpur) in West Bengal. They showcase cutting-edge technology in material handling and road building solutions. The dedicated team of engineers and RD experts work die-hard just to enhance the excellency of the products with the use of the latest software's.
Kamarhatty facilities: this unit had started its operations in the year 1962. It is the first and only purpose-built mobile crane factory in India. The plant is equipped with developed machine stops and testbeds. The fabrication and assembly shops are well maintained and are efficient enough as well. The state-of-the-art fabrication shop has involuntary welding machines and courses that adapt to ISO 3834, AWSD 14.3, etc. Besides TIL's native range of products, the facility also produces products under the procedural partnership with Grove, Manitowoc Group.
Kharagpur Facility: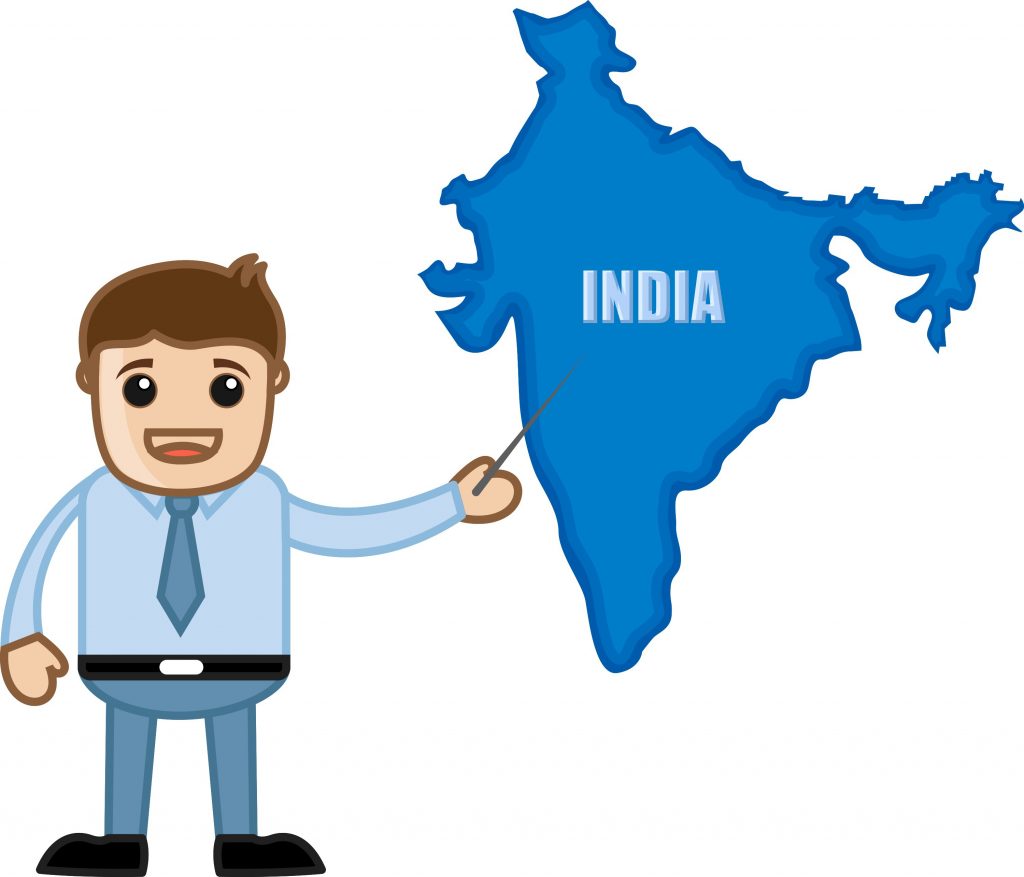 The state-of-the-art Changual flair at Kharagpur, West Bengal, rolls out Crushing & Screening goods for combined and mining claims under licence from Astec Aggregate and Mining Group, a part of Astec Inc. and loaded container treatment reach Stackers under licence from Hyster Yale Group. The facility also makes other specialized and developed products. The factory is intended and built to facilitate the smooth and faster flow of materials based on concepts of Demand Flow and Lean Principles, subsequently in the efficient and safe working condition provided to workers.
The factory has a built-up area of 58000 sq. with a shop floor area of 21600 sq. approx. And is halfway between the state capital, Kolkata and Jamshedpur and, similarly, from the two maritime ports at Kolkata and Haldia.
Specialization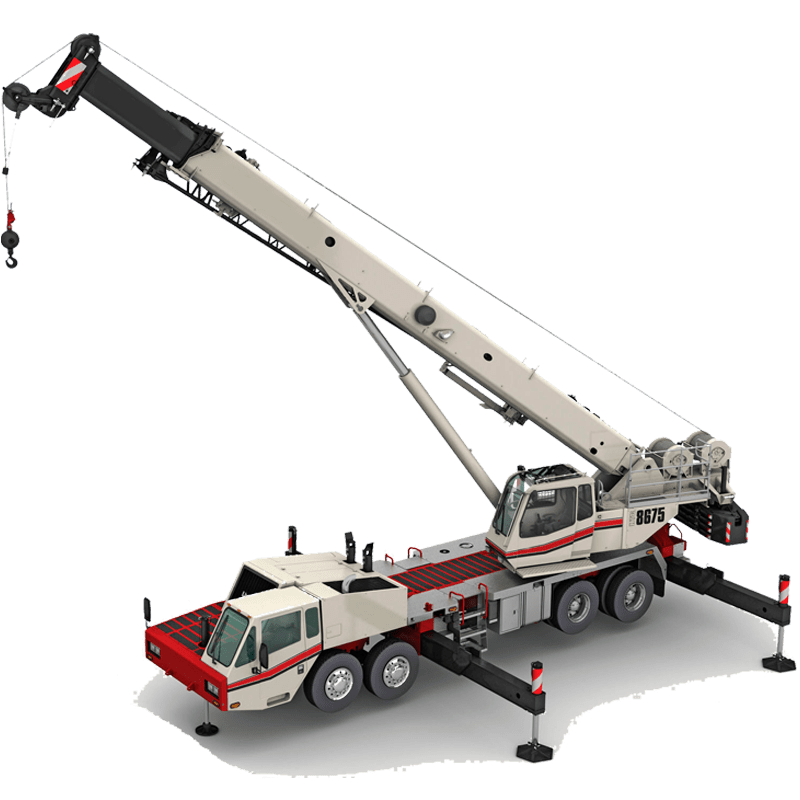 The TIL company, one of the most successful crane manufacturers in India, has many of its firsts. the track record of it lists as below:
1)the first self-propelled Diesel crane that was electric and highly beneficial.
2)the first truck crane: had high road speeds and inter-site mobility. They are ideal for activities in multiple locations as well. The lifting performances and the greater reach have made it the basic need for tight spaces and congested working conditions.
3)the hydraulic crane: the latest hydraulic cranes have come for the houses of TIL and have proved to be beneficial to the industries like none.
4)the terrain Crane: these are the mobile cranes firstly from TIL industries. These are designed to cover distances on different types of surfaces. The large rubber tires are its specialities—these help for difficult terrains.
5) the first crane of 100 tonnes was highly useful for heavy loads in high difficult industrial zones.
TIL offers to pick and carry cranes as well that optimise safety as well as quality. The operating productivity and innovative features are well defined and super-beneficial. It is being referred by many due to its low maintained parts, safety and application suitability.
Related :-
Transport Department :- Please Click
History of Transportation :- Please Click
Importance of transport system :- Please Click
An important contribution in heavy hauling material Handling Industry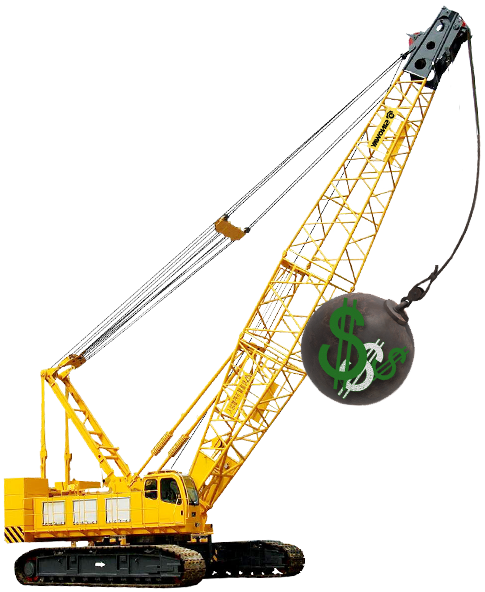 Considering its divisions, TIL offers a comprehensive range of material handling, lifting and port equipment. It also provides a wide range of road-building solutions with integrated customer support and the crane rental services business.
The material handling solutions market a variety of material handling, lifting and other port equipment solutions. It has an alliance with global technology leaders with integrated customer support and after-sales and services. Products include rough terrain cranes, truck cranes, industrial cranes and reach cranes. There are other varieties as well.
Crushing and Screening Solutions: The Astec Aggregate – part of Astec Industries Inc., USA, and covering of Tel smith Inc., Kolberg Pioneer Johnson Crushers International (KPI-JCI), Astec Mobile Screens, and Osborn Engineered Products and Breaker Technology – delivers ground-breaking keys for the material handling, taking out, mining, construction, demolition, and recycling industries. Their greater understanding of the needs of the industry, joined with the industrial prowess and country-wide delivery network of TIL, results in the design, production and marketing of a whole range of world-class Rock Crushers, Feeders, Conveyors, Screens and Washing Tackle for open-mine and quarry processes in India.
The range of track mobile processing plants from TIL under licensing agreement with KPI-JCI, USA is a statement in productivity, mobility, versatility and adaptability to all manner of terrains. The advanced standard features can support an array of value-added to supplementary features, which give the best results in return.
There are many wheels mounted portable solutions as well. Some of them are the Hydra jaw crusher, SBS cone crusher, vertical shaft impact crusher, etc. These set high standards of design, productivity and durability around the globe. These are not so costly and are worth every penny of buying them.
1)Hydra jaw crusher: this is a combined experience of centauries with the most advanced and developed technologies available, which has resulted in a line of reliable and highly productive machines. This has not only a higher uptime but also safe operability and hassle-free maintenance. It has a CSS range of 76 mm to 178 mm for the H3244 model. The motor power of it ranges up to 150 HP.
2)SSB cone crusher: for more than a thousand years ago, these cone crushers have been the first choice for aggregating mining professionals. There are experts available to give you the best suggestions in choosing the right crusher for yourself.
3)Vertical shaft impact crusher: this is from KPI-JCI and is the leader in VSI technology. It is built for enhanced performance and energy-efficient efficiency for processing more material in a single go. The parts are also easily replaceable for lower operating costs.
Til cranes regular reselling value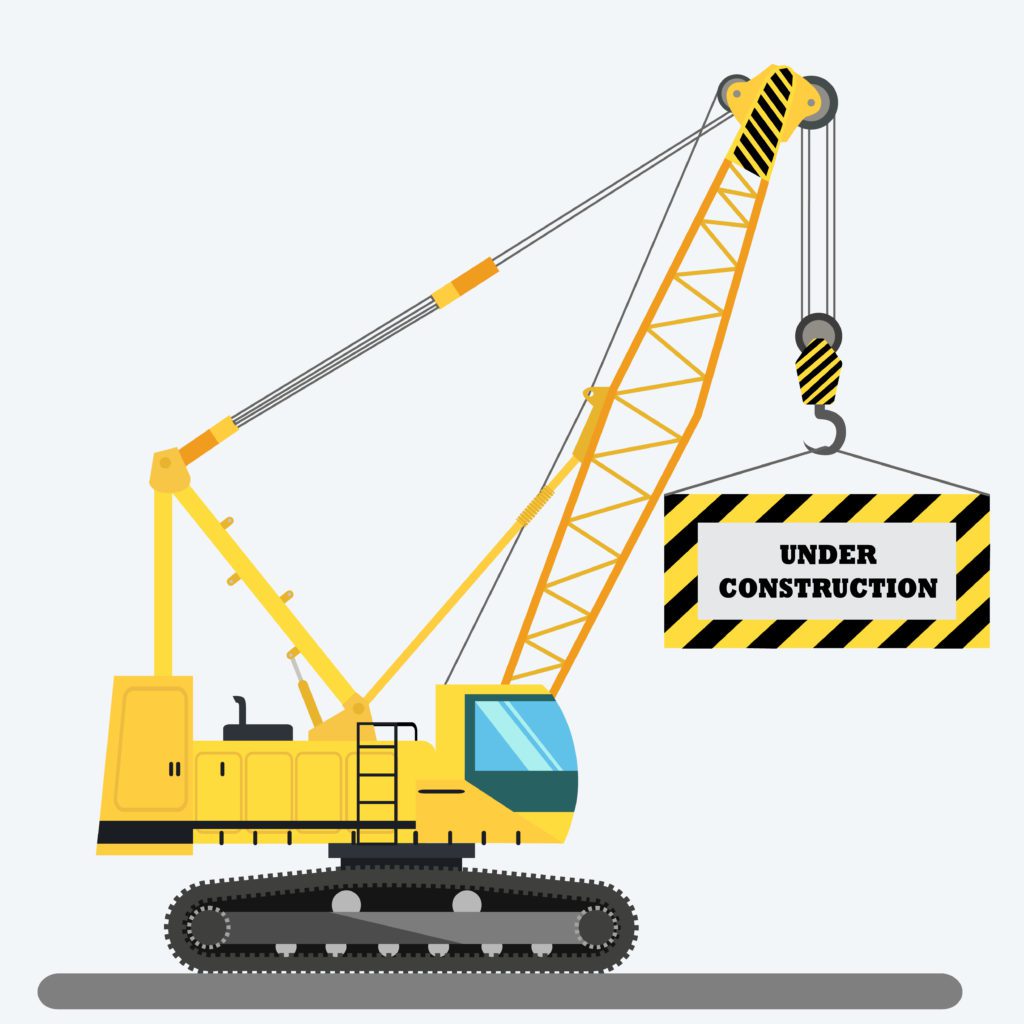 TIL cranes and materials have great quality, and that is why they give longer usability and efficiency. They have constant heavy body weight and hence have the least chances of malfunctioning in a short period. Even after years of use, they make a good reselling price and easily take up other industries.
Many customers get their hands on these pre-owned cranes for the quality of the work that they do. The lifting, handling technology of the machines are well-defined and have a longevity of years. The varieties of cranes available make a good choice for the buyers who are willing to buy at a cheaper rate but want good quality.
Associating with India's infrastructure size since 1944, TIL Limited is one of the chief providers of a wide range of structure equipment on behalf of some of the finest in global skill. The Company is involved in the design, production and marketing of an inclusive range of material handling, port equipment and crushing & screening keys for the Indian market, maintained by integrated after-sales support. Documented as a market frontrunner in mobile cranes and reach stackers, TIL's products are identical with consistency, efficiency and productivity.
The core values of honour, transparency, answerability, leadership, cooperation, knowledge and customer alignment shape and express the character of TIL. Headquartered in Kolkata, TIL has regional offices in metro cities with a large pan India network. The Company has two factories in Eastern India – a fully combined plant at Kamarhatty, Kolkata, the only purpose-built mobile crane-manufacturing facility in India and a state-of-the-art ERP-enabled factory at Kharagpur – Both the factories are qualified under ISO 9001: 2015 and under the international quality management system standards. Giving out the best range of big cranes and small cranes, it has indeed proved to be the best choice of all.
Related :-
Barge Rental Services
Specialist Offshore Project Working Projects
Specialist Onshore Project Working Projects
TIL is a dynamic customer-centric manufacturing company that provides technologically superior products driven by innovation representing the global leaders and backed by a world-class service organization. It has come a long way and has a long way to go.
Click and follow our page for regular upgraded and latest news about Material Handling and Crane Rental Service :- Please Click
Public Frequently Asked Questions FAQ :-