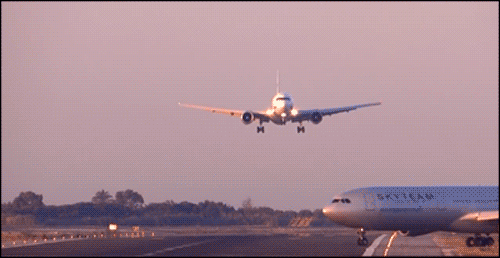 Air Transport ? In this article, we can discuss the Indian air transportation. It is a recent beginning in the development of the transport system of India. It is the presence of the 20th century to the world. The second world war has to refresh the growth of air transport and it has created progress in recent years because it is the fastest way of transporting goods. The transport of goods airways is costly and designated to transport costly goods of small quantity. It has reduced distances and reducing travel time. It is major and necessary due to the large size and planned economic development. The large industrial and commercial centres area extend the length and breadth of the country. These centres require very fast transportation system.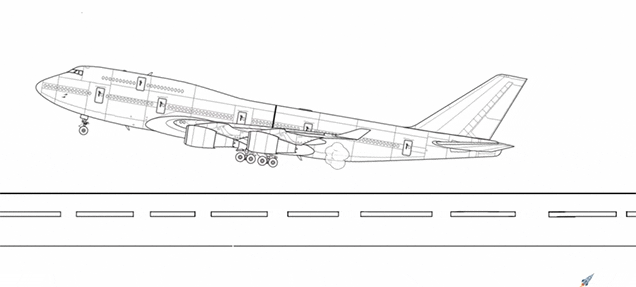 Means of transport air :–
It is a facility containing the means and equipment necessary for the movement of passengers or goods. It is a very quick and expensive mode of transport. The manufacturing of large size passenger and air planes and their operations require complicated arrangements, such as hangar, landing, fuelling and maintaining facilities. This is used only for high-value goods and passengers.
History of air transport :–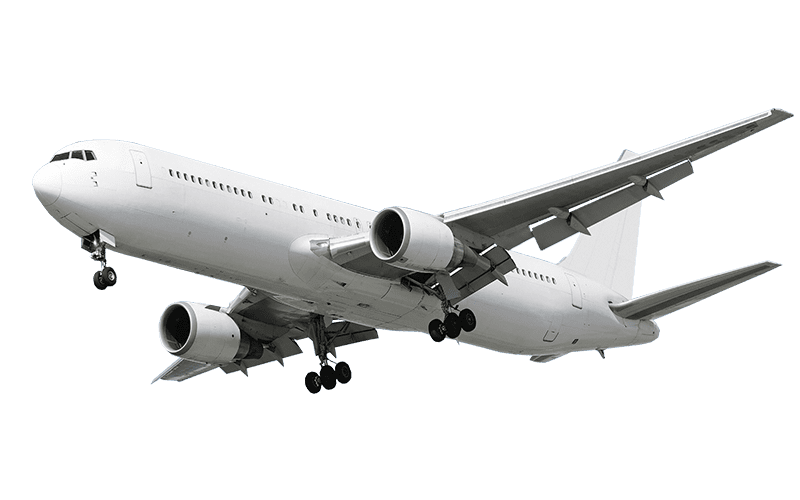 The air transport in India began in 1911 and India's first Aeroplane transport services were started between Allahabad and Naini.
In 1953, all airway companies were nationalized in India and were two corporations namely. One is Indian Airlines and another one is Air India.
The Indian Airlines companies having the main office in New Delhi. It was familiar to control the air service within the country. It also provides transport services to the other countries correspond to Nepal, Bangladesh, Pakistan, Afghanistan, Sri Lanka, Myanmar, and the Maldives. The air India provides its services to foreign locations.
This corporation named vayudoot in 1981 and it was accepted for the domestic flights which provide the services to secluded regions. The services of Indian Airlines could not reach. After some time, it has been integrating with Indian Airlines.
Indian Airlines and Air India have been integrated and a new company National Aviation Company of India Ltd(NACIL) has been incorporated with its main office founded at Mumbai. Currently, the length of the airspace is about 69 crore km.
History of the aviation air transportation industry in India :–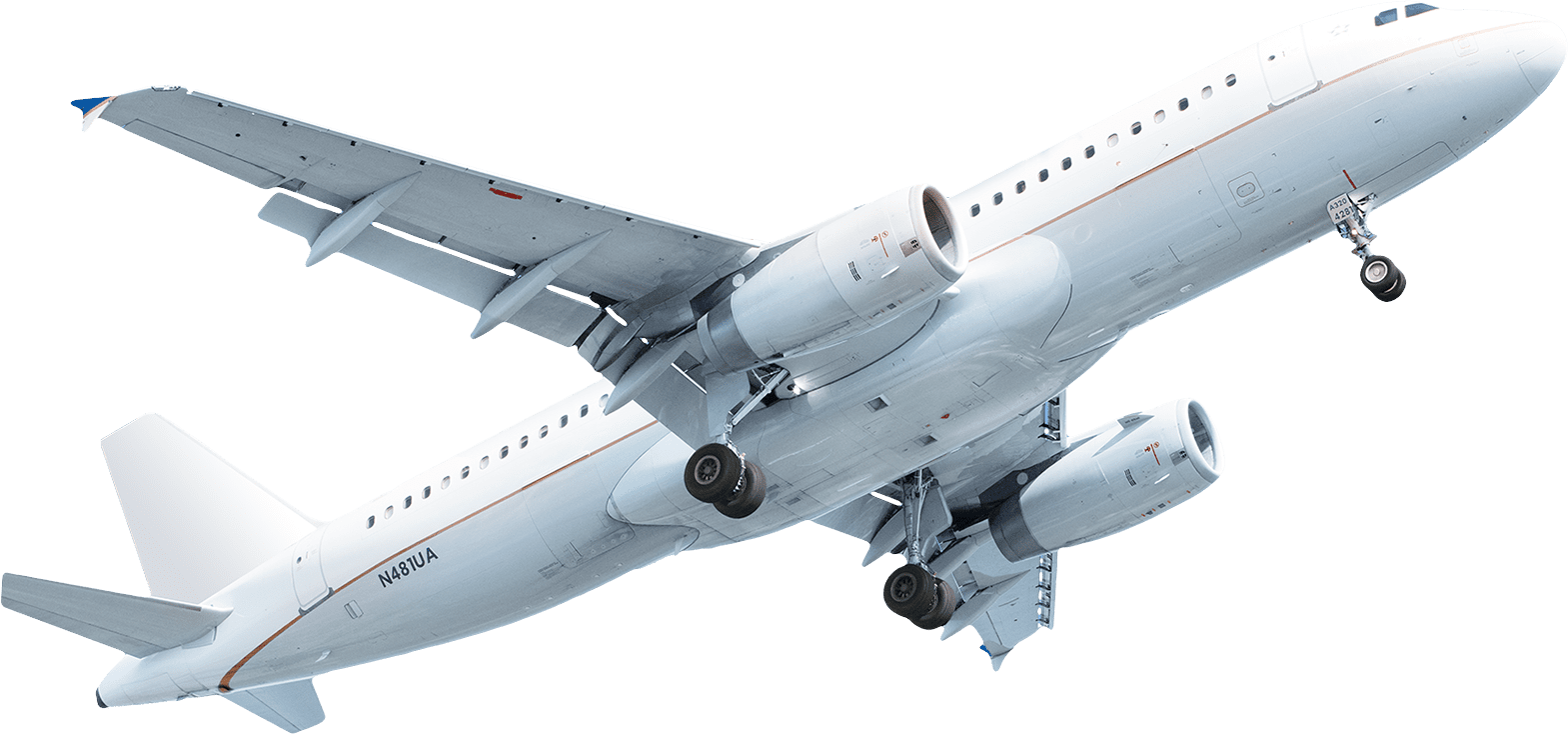 The first International flight to and from India was established in December 1912 over the route, London-Karachi-Delhi with the combination of Indian state air services and the UK rooted royal airways.
Regular airmail services were begun by Tata Sons Ltd, among Karachi and Madras. Royal airforce established in 24th Jan 1920 regular airmail services between Karachi and Bombay.
Construction of airports in India established at Dum Dum in Calcutta, Bamrauli in Allahabad and Gilbert hill of Bombay in 1924
Separate Department of civil aviation was founded in April 1927. Also, Aeroclub of India was started the same year.
The civil aviation industry in India has appeared as one of the fastest developing industries in the country during the past years. Currently, India is considered the third largest domestic civil aviation market in the world. India has become and is expected to overtake the UK to become the third largest air passenger market by 2024.
Related :-
Warehouse and Warehousing Storage
Types of Warehouse
Warehouse Management WMS Services
Importance of air transport in India :–

The air transport is an important enabler to completing economic bloom and development. It facilitates combination into the world economy and provides essential connectivity on a national, regional, and international scale. It helps create a market, sponsor tourism, and create employment opportunities. The World Bank has support for aviation-related projects for over sixty years. Currently, the world bank group leaving actively occupied in every part on projects related to air transport policy. This world bank includes regulation, safety, infrastructure rehabilitation, institutional strengthening, and capacity building. It assists clients in establishing a safe, functional, efficient, affordable, and reliable air transport network. The world bank is mandated to handle the following activities:
The world bank is used for operational work through projects and technical assistance.
It is solved the economic sector work, research, and knowledge dissemination on air transport related problems.
External relations and collaboration with partner organizations.
Internal services for example of the airline advisory service for world bank group staff.
These activities are exacted in a complete annual report, which goals to form the objectives, instruments, and outcomes of the World Bank Group's development activities in the field of air transportation.

Types of air transport in India :–

Air transport service is an aircraft design for transporting passengers and lading from one location to another in the air. It is using airplanes, jets, rockets helicopters, and drones. These types of air transport have a special way of reaching speed. Other types of air transport may or may not be used for transporting goods and it could be used for recreational reason. They include, hot air balloons, blimps, gliders, hang gliding, parachuting, etc. There are several types of air transport below:
Commercial Airplanes
Helicopters
Private planes
Blimps
Gliders
hang gliders
Zeppelin
parachute
Commercial airplanes :–

Commercial airplanes provide a fast means of transportation service balance to other modes of transport service such as road transport, rail transport, and water transport. Airplanes transport services are capable of carrying hundreds of people from one location to another at a time. This seating is sometimes divided into two or four classes. For example, most private flights generally have two classes that are first class and economy class. The international flights may have up to four classes such as first class, club class, business class, premium economy, and economy class.
Helicopters :–
Helicopters are another fast air transport and these are moving people through the air. Helicopters compared with commercial airplanes are much more limited and it comes to passengers space. It can only transport a few people at a time, and some commercial airplanes can transport hundreds of people at a time.
Private planes :–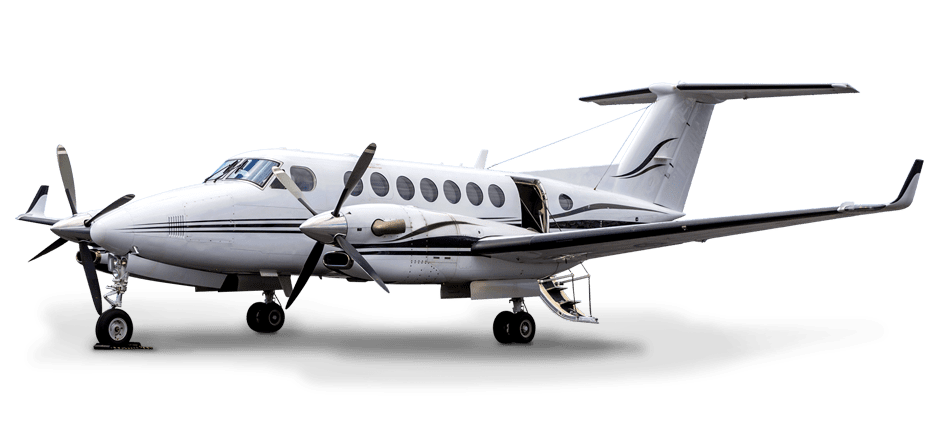 This types of planes are made to supply transportation service for a single person or at most five people at a time. The private planes range from the smallest Cessna to luxury jets such as the Citation CJ1, which carries up to five people in leather-seated comfort. These planes supply comfort and privacy during the trip and these could travel from one location to another for a business reason or for pleasure.
Blimps :–
Blimps are one type of hot air balloons transport and these are used to transport people for recreational reasons. It is covering a limited area only and it enables tourists to see a location on a larger scope. They tried to view the area from the ground and it is used to be a commercial transport. But these types of transport are no longer used for that.
Glider :–
It is also called sailplane and another type of glider aircraft. It is used to the sport of gliding and recreational activity. The sailplanes are aerodynamically smooth and are capable of gaining elevation in rising air. Some modern gliders are made of aluminum, alloy or composite frame covered with synthetic sailcloth which forms the wings.
Rocket:–
This rocket is any vehicle that uses a rocket engine and it includes a missile, spacecraft, aircraft or another vehicle. It has been used at least since the 13th century for small-scale military applications and recreational displays. It works more in space and it works in the atmosphere, the engines work by action and reaction of pushing the rockets forward simply by removing their root in the opposite direction at high speed. It can work in the vacuum of space.
Zeppelin :–
Zeppelin is one type of rigid airship and it consists of a cigar-shaped, trussed, and covered frame supported by internal gas cells. Count Ferdinand von Zeppelin is the name of the rigid airship. It is designed Zeppelin in the early 20th century. Zeppelins almost look like blimps but they differ by two points and it has a metal skeleton with a rigid covering, and they use hydrogen gas to float. This two factor made zeppelins larger when compared to blimps.
Parachute :–
This type of transport is a cloth covering that is filled with air and it allows a person, package. It has a bulky object attached to dive slowly when dropped from an aircraft. It is released from the rear of an aircraft on the landing to act as a break. It is one the military developed parachuting technology as a way of saving aircrews from emergencies aboard balloons and aircraft in flight. It is another way of delivering soldiers to the battlefield. Currently, parachuting is performed as a recreational activity and as a competitive sport in different places.
Top Trustable On Time Airline company in India :–

Indian transport is one of the fastest developing markets in the world for air traffic. Currently, the number of private airlines in India have been increased. The liberal policy of the government and the money-making the market of the company. Private airlines in India also started several international routes to expand their operations from India. We can discuss the top 10 largest airlines in India.
Air India :–
Air India is one of the largest international airlines services in India. It flies to a total of 89 destinations covering the world. It is the head office in New Delhi flag and airline of India is the third largest domestic airline in India.
IndiGo :-
IndiGo airline is one of the best airline services in India and a low-price carrier that operates to 48 destinations. The airline became the top Indian transport service and it operates more than 1000 daily flights.
Jet Airways :-
Jet Airways transport is the second most top airline in India and it covers 68 destinations worldwide. Jet Airways gained Air Sahara also started air taxi and host one of the largest aircraft in India named as Boeing 777-300ER.
Spicejet :–
SpiceJet transport operates 312 daily flights to international and domestic destinations. This service centre at New Delhi and Hyderabad. Boeing 737-700 and Boeing 737-800 are two popular aircraft used by SpiceJet. Most of the flight bookings in India are taken care of by a list of online flight booking websites such as MakeMyTrip, Yatra, and Cleartrip.
GoAir :-
It is one the became the fifth largest airline in India. It operates Airbus A320 aircraft from its centre based in Mumbai. It is also the budget carrier operates over 140 daily flights.
Vistara :-
Vistara transport is the joint proceeds of Tata Sons and Singapore Airlines under the brand name of Tata SIA Airlines Limited. The Indian transport airline service operates the 22 destinations within India.
Air India Express :-
Air India Express service is a subsidiary of Air India. It is the main office in Kochi and it operates international and domestic. Air India Express service operates in 29 destinations including the Middle East and Southeast Asia.
Alliance Air :-
Alliance Air service is one of another subsidiary of Air India and it operates regional routes in India at 46 destinations. ATR 42-300 and ATR 72-600 are the names of aircraft operated by Alliance Air.
AirAsia India :-
This airline transport service is the joint proceeds with AirAsia Berhad. It is a stake of Tata Sons and 4th largest low-cost carrier in India and it operates over 100 daily flights.
Trujet :-
TruJet airline service is another low price regional airline service provider in India and it is operating under the name of Turbo Megha Airways Pvt Ltd. Turbo Megha Airways is one of the commercial flight in Indian transport. It was founded in 2015 from Rajiv Gandhi International Airport in Hyderabad. Other operational airlines service of India also include Luwang Air, Thai Smile, Air Deccan and Fly Divine regional airline. The Club One Air, Ghodawat Aviation, Deccan Charters, Air Odisha, Supreme Airlines are a few charter service supplier in India.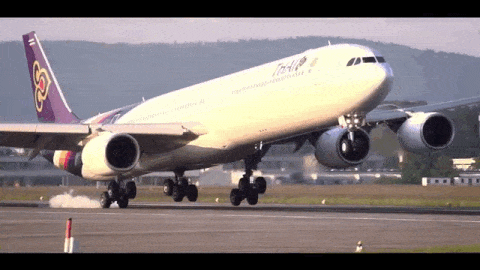 Disadvantages Of Air Transport :–
The air transport service has a number of disadvantages. These disadvantages are below: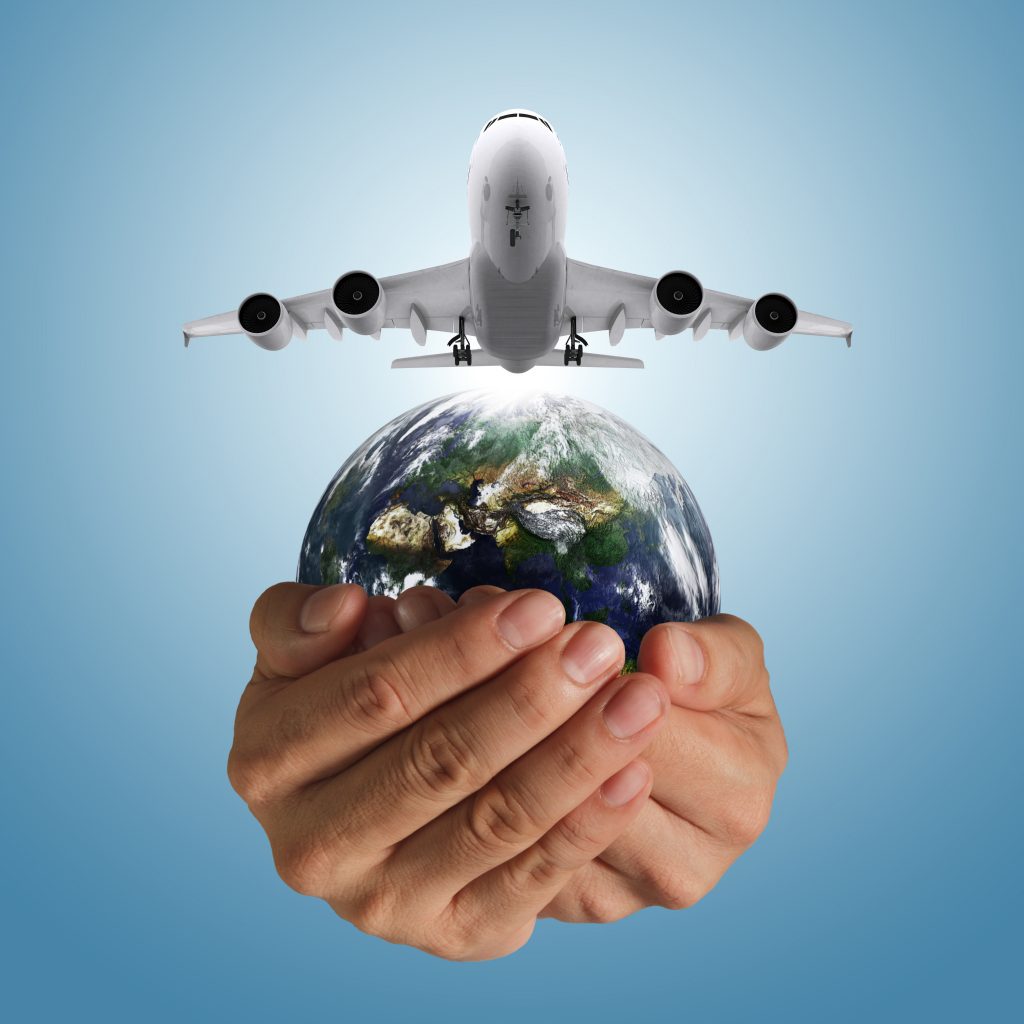 High Risk :–
Air transport service is one of the riskiest forms of transport because a minor accident may put an important loss to the goods, passengers and the crew. The chances of accidents are greater in differentiation to other modes of transport.
High Cost :–
This is considered as the costliest mode of transport service. The operating cost of aero-planes are higher and it required a great deal of wasting on the construction of aerodromes and aircraft. This reason, the fare of air transport services are so high that it becomes beyond the reach the common people.
Small Carrying Capacity :–
The aircraft has a small transport capacity and these are not suitable for transport large. It is one of the cheaper goods. The load capacity cannot be increased in air transport. It is found in the only case of rails.
Unreliable :–
Most of the air transport is unpredictable and unreliable because these are controlled by weather condition. It is seriously affected by adverse weather conditions. Some flights may be a cancellation for Fog, snow and heavy rain weather condition.
Huge Investment :–
Air transport service requires great investment for construction and maintenance of aerodromes. It can also require trained, experienced and skilled personnel. It involves a considerable investment.
Advantages of traveling by plane :–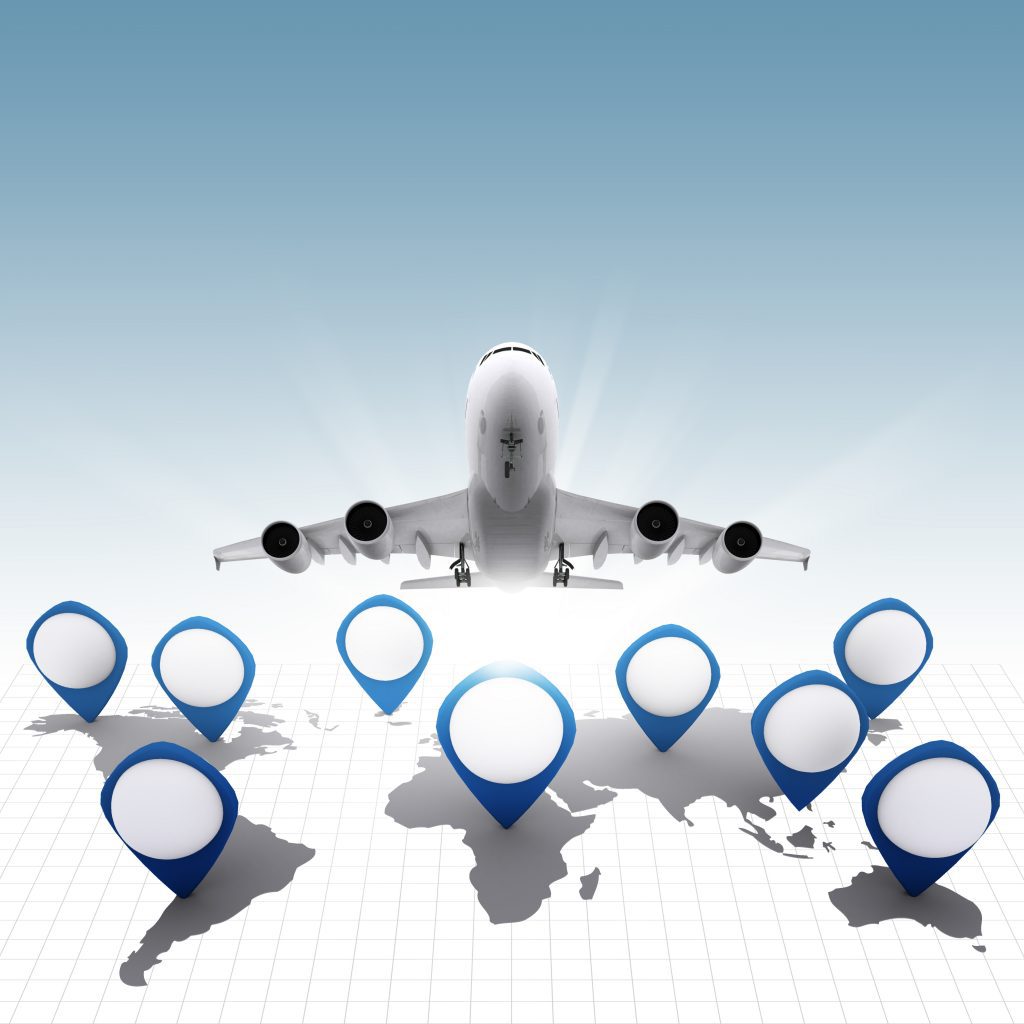 When you leave for a trip, you always have the doubt of whether it is better to go by bur, car or plane. Three options have their pros and cons, traveling by plane sometimes proves to be the most practical and safe option. There are five advantages to traveling by plane.
Your trip will be faster and the waiting time to board and the long queues at the counter seem to play against it, the plane remains the fastest way to reach some destination at a great distance. This will give you more time to see more places and take more time at your destination.
A 12-hour trip can be very trying or uncomfortable on an airplane, on the other hand, you have more options for entertainment. You can enjoy the performance view through the window or even lie down in comfort if you travel first class.
Save money :–
Currently, Airlines have numerous promotions and discounts throughout the year, so finding a good price to travel is very simple. You check the different options in advance. Transport service assures you that you can find even cheaper prices than if you travel by road.
Flights allow you to reach the most important cities of the country more fast, either directly or with connections. The air transport allows you to save yourself mound hours of transfer and enjoy more places of interest.
It has been showed that traveling by plane is one of the safest ways to travel. The showing to danger is lower than in other modes of transport. So you do not have to worry.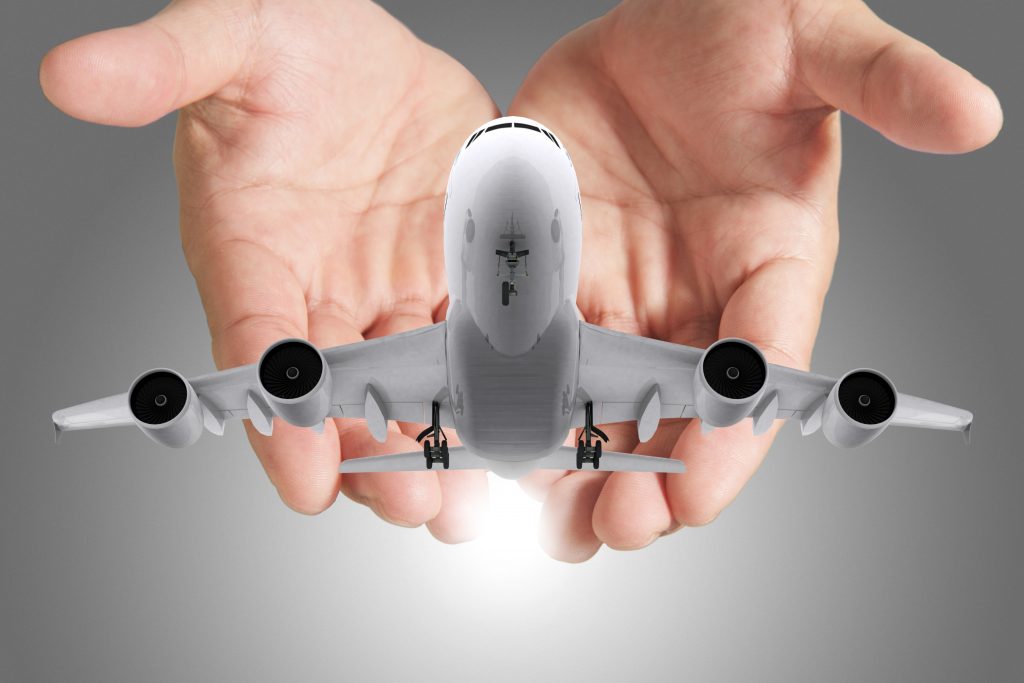 Current challenges in the airline industry :–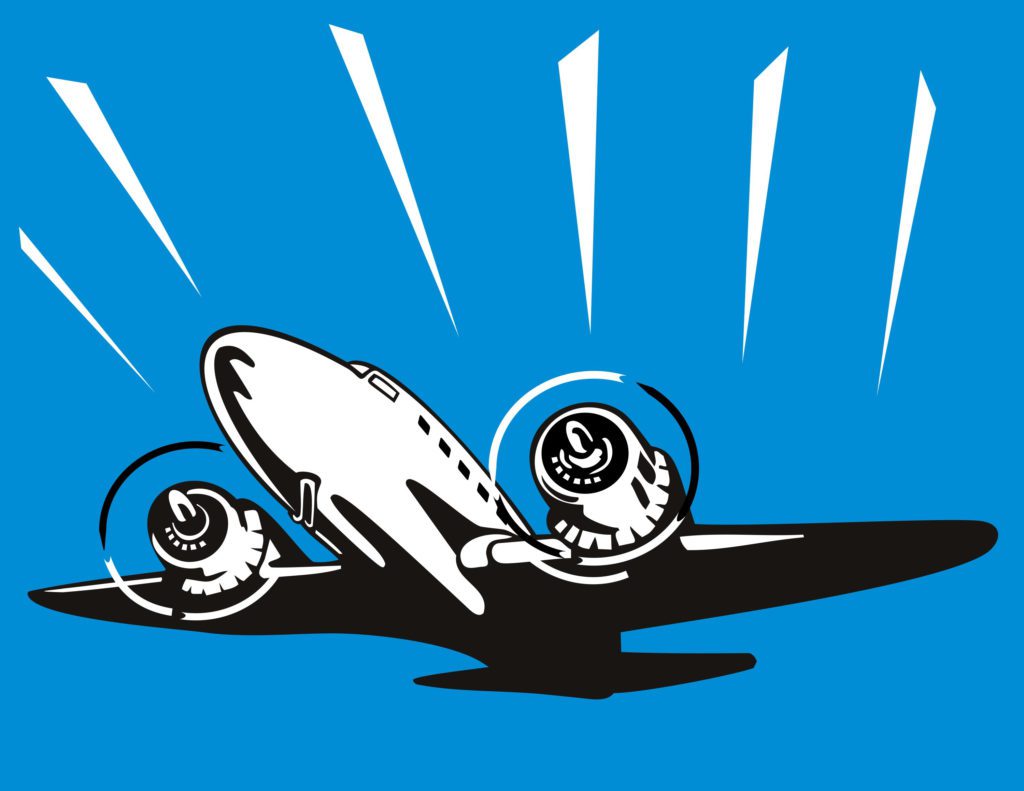 India's aviation industry is struggling in current but its future viewpoint is bright in upcoming. The aviation industry identified several elements that could impact the future growth of Indian aviation:
Future Policy :–
The Baseline develops rate of 6.1 percentage annually is expected to result in a total market of 520 million Indian passengers in 2037. Globally, the removal and policy boost could see India's growth rate rise to 9.1 percentage. It is taking the total market to nearly 900 million by 2037. Equally, imported goods and other negative policy impacts globally could hold India's growth back to 4.9 percentage and the total market would be 400 million in 2037.
Ease of Doing Business:–
The past years, India airline industry has risen from 132 to 100 on the World Bank's Ease of Doing Business survey. The transport service is the continued development of this area will be critical to the sustainable growth of Indian aviation.
Travel and Tourism Competitiveness:–
India airline has also risen from 52nd place in 2015 to 40th place in 2017. It has also the World Economic Forum's Travel and Tourism Competitiveness Index. Developments in visa policies, infrastructure, and preservation of monuments have assisted this rise. The air transport service is continuous improvements in these areas as well as in human resources development, airport infrastructure density, and tourism infrastructure. These are between the areas that could further increase India's competitiveness.

Economy v/s business class :–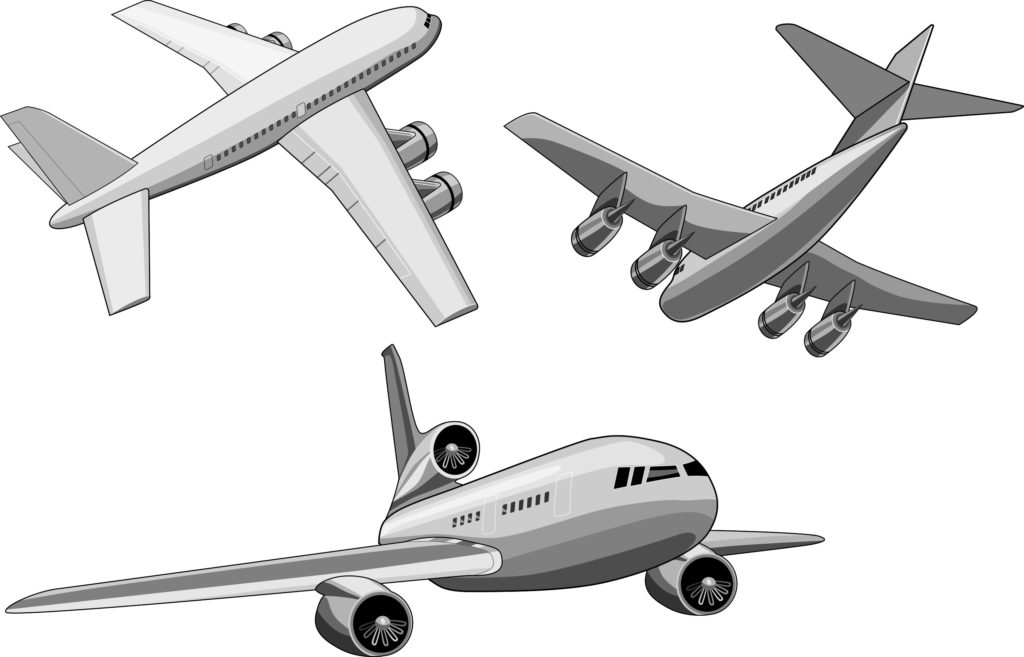 A business class ticket qualifies a traveler to a higher level of travel class than the regular economy class ticket. It is available on a number of airlines and it is known by different brand names but is uniformly more expensive than an economy class ticket. Initially, the business class was designed as a travel class between economy and first class. It has replaced or it has been combined with first class, often being the highest class of travel on many airlines. The advantage of a business class ticket includes quality seating, food, drinks, service, ground service, privileges while boarding and differences in waiting time.
It has advanced over the years from the intermediary class among economy and first class to replace first class in many airlines service. It means that there has been a heavy change in what it means to travel on a business class ticket. Airlines have been upgrading their services and giving a renovation to their cabins producing a near revolution in business class travel.
A Premium Economy ticket is commonly 65 percent less expensive than a Business Class In terms of space and amenities, these two classes are very different with Business Class discounting up to 50 percent more causing, significantly greater recline, more substantial highest and headrests, and superior food and wine offerings. Domestic business class flights commonly are only a bit satisfying than economy class, but internationally the difference is usually much more. International flights often feature business class seats that relax to a flat bed, either at an angle or completely flat.
Related :-
Trucks Truckers and Trucking
Goods Transportation Problems
Logistics Overview
Factories survey
Air Transport in India Conclusion :–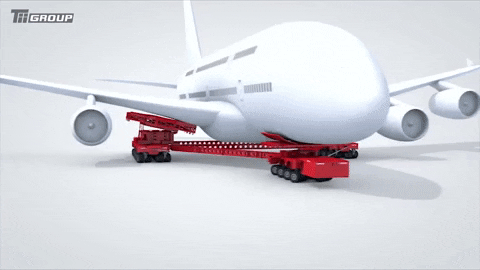 For the past two decades, capitalism had a strong influence on Indian air transport. In the past years, after the disclosure of some sections and dishonest ones, India was aware of the reality of this business. And in the present, the circumstances of this business are unfavorable in India.
Click and follow for regular warehousing Upgraded Updated news report :- Please Click
Merger and Acquisition Group for efficiently Cost Optimisation :- Join (Investing Budget Min 10 Crore INR)
Warehousing Development and Regulatory Authority :- www.wdra.gov.in
India Logistics & Supply Chain Association (ILSCA) :- www.aplf.net
Federation of Cold Storage Associations of India FCAOI :- www.fcaoi.org
Central Warehousing Corporation :- www.cewacor.nic.in
AirSewa :- www.airsewa.gov.in
Ministry of Civil Aviation :- www.civilaviation.gov.in
Directorate General of Civil Aviation :- www.dgca.gov.in
Airports Authority of India :- www.aai.aero
NOTE :- From our point of view, the biggest problem today is that due to mistrust, disagreement, insecurity, today the price of our business and daily essential commodities and raw materials is increasing infinitely unnecessary.We have a small effort which is expected that every good buyer should get a good seller without a middleman and a good seller gets a good buyer.We always provide advanced information on our behalf to our customers. If you are interested in public interest by the presentation and renewal of your business, then share with us by people what revolutionary changes you have made to your business that have benefited the people.So that our good business community and you also benefit forever. And people should benefit so that a good business environment is created.
Advantage Our Pro Membership :-We provide advanced support to our pro membership clients in Transportation, Logistics, Warehousing, Finance etc….
Recommended :-
Please click and See Our Endless Journey – Please Click
Manufacturer association in India – AIAI India ( www.aiaiindia.com )
Merchants manufacturer industries manufacturing companies
Difference between sales and marketing
Fraud Cases and Examples in Business
Business Problems and Solutions
Frequently Asked Questions FAQ :-
How is the situation of airlines and aviation companies in India?
Air travel, even after 70 years of independence, is considered a luxury service in India.Due to which no metros cities  were left untouched except for some big cities
What and how much does aviation and air transport contribute to India's development?
The real progress of any country is determined by its improved transportation . India did not have the expected progress in the last decades, but can be said to be more satisfactory than the neighbouring countries.Today, foreign airlines and air transport contribute 50% to the growth of India's business environment.
Why are aviation and air transport companies sunk or sold in India?
The whole world should learn from the national love of Japan. Japan is at the pinnacle of success today, considering only nationalist nationalism and national interest as paramount. Today, due to the greed of our small discounts, we are giving untapped benefits to the foreign web portal companies in the interest of the country, which they will only use in our harm and destruction.The result of our betrayal is that today India's topmost means of communication and transport is to sell at a price of a bunch. Is it a matter of respect and dignity for Indian business? Or the slap on our characterisation whose pain will also shatter our future breeds.Today the character of the Indian business has become such that the big businessmen who are selling dirty liquor and the small shopkeepers who sell goods of worship are called thugs. Will India's trade survive at the cost of this origin? 
What is the importance of aviation and air transport companies in India?
India has a total of 36 states, 686 districts, and about 6.5 lakh small and large villages.There are not even 100 airports in India and what is there is limited. Which is also contrary to normal achievement.There is a need for an advanced air transport system to connect India with an advanced chain. But in the present environment its possibilities are not seen very far.
What is the history of aviation and air transport companies in India?
Air transport in India has advanced since the era of Satyuga, Treta and Dwapar, but the over-ambition of some opportunists led to its destruction. The Tata group has made the largest and most respected contribution to the development of India's transport system.
How can the plight of aviation and air transport companies in India be rectified or changed?
Air India and India Post running in shabby condition should be combined. Perhaps there are no more profitable companies left in India.
What is the future of jobs in aviation and air transport companies in India safe?.
Seeing the current situation, the youth of the country should consider the cost of studying in this field. It is not prudent to ignore the threat of unemployment and employment after fairly large study expenses.
Who started air transport in India?
Indian aviation kicked off in 1932, with the introduction of the first airline, Tata Air Services. The airline, founded by J.R.D Tata, started as an airmail carrier within India after winning a contract with Imperial Airways. The airline flew its inaugural flight in October 1932, flying from Karachi to Mumbai.
What are the types of air transport?
Aeroplanes.
Helicopters.
Hot air balloons.
Blimps.
Gliders.
What is the air transport information in India?
India's total passenger traffic stood at 199.60 million in the period April to October 2019, with 1.5 million aircraft movements. The Mumbai-Delhi air corridor is ranked the world's third-busiest route. Total freight traffic for the same period was two million tonne.
Who is the father of Indian aviation?
Which is the first airport in India?
Juhu It was founded in 1928 as India's first civil aviation airport, In 1932, JRD Tata landed at the Juhu aerodrome, inaugurating India's first scheduled commercial mail service.
Which Indian state has most airports?
Kerala is now the state with the highest density of international airports among all states in India.
Which is the biggest airport in India?
Indira Gandhi International Airport New Delhi
Who is the first lady pilot of India?
India's First Woman Combat Jet Pilot Flight Lieutenant Bhawana Kanth To Fly This Republic Day.
Which is the smallest airport in India?
Airport of Trichy is the smallest airport in India.
Which state has no airport in India?
Sikkim was the only state without an airport in the country.
Which is the cleanest airport in India?
Why is air travel very expensive?
Air travel is very expensive due to high cost of fuel and Airport Expenses .
How many airports are there in India in 2020?
486 total airports, airstrips, flying schools and military bases available in the country. 123 airports with scheduled commercial flights including some with dual civilian and army use. 34 international airports.
Which is the largest transport in India?
India's road network is the second-largest and one of the busiest in the world .
What is the advantage and disadvantage of air transport?
Air transport is the most risky form of transport because a minor accident may put a substantial loss to the goods, passengers and the crew. The chances of accidents are greater in comparison to other modes of transport. Air transport is considered costlier as compare to other mode of transport.