Logistics parks in India are the area where there are several modes of transportation, various types of logistics facilities, and the distribution of goods. These logistics parks will usually situate in a place where there is good road, rail, and air connectivity.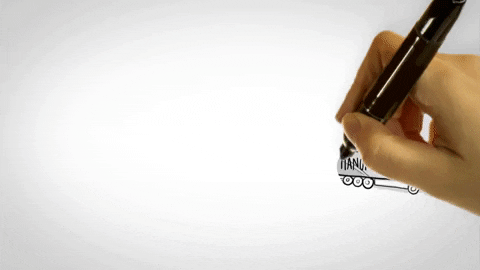 Processes like planning, implementing, and controlling the efficient flow and storage of goods and services from production point to consumption centers are the arts and science of logistics. The logistics park will serve as a connection to the production center with consumption markets.
To fulfill all the above purposes of Logistics Park are to build. The operations like warehousing space and services, warehouse operation, transportation, and efficient distribution services are involved.
Logistics Park helps businesses to provide storage spaces and provide the area for business in their premises. They also offer different types of service from warehouse service providers and provide service within the same park.
The logistics park will provide suitable warehousing solutions with modernized and efficient transportation connectivity. All these will focus on efficiency in the supply chain and cost savings.
This logistic park will help you in re-configuration, storage, distribution, and more. In the upcoming years, the logistics industry is continuously undergoing rapid transformation, in turn paving a path for innovations.
Most of the warehouse developers in India will always prefer the logistics for their company's betterment and to meet their needs. 
Recommended :-
Advantages of road transport :- Please Click
Disadvantages of road transport :- Please Click
Oversized Load Transportation Problems :- Please Click
List of top logistic companies in India: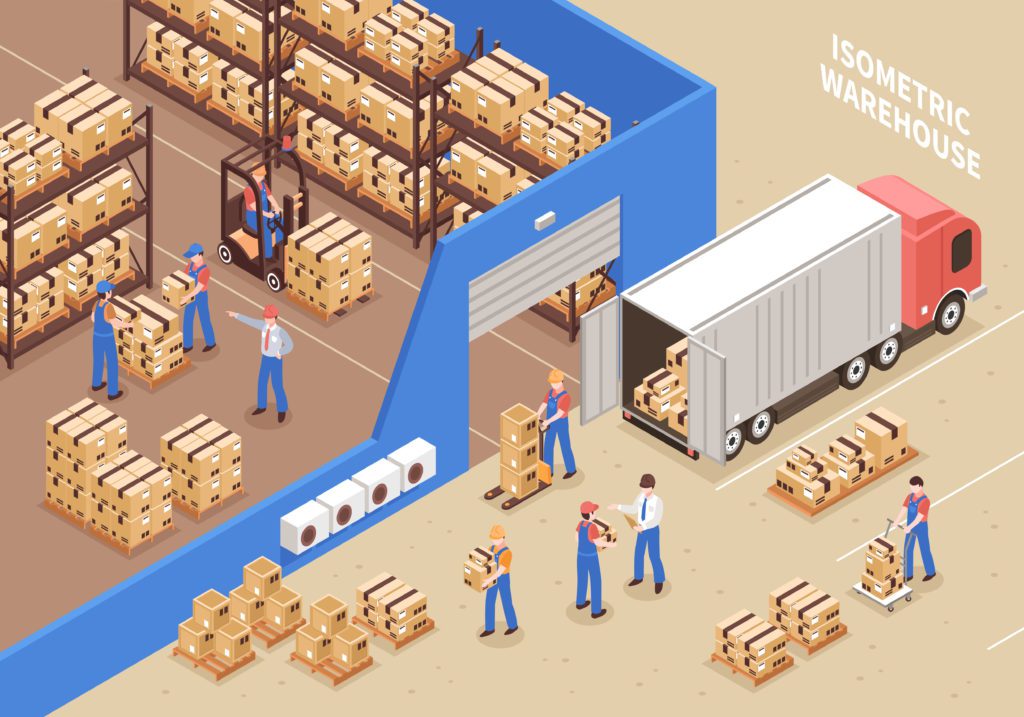 Container Corporation of India Ltd:
In March 1988, Container Corporation of India Ltd was incorporated under the companies act and commenced operation from 1989 November. This has taken over the existing network of seven 7 ICDs of the Indian railways. In recent years Container Corporation of India Ltd is the biggest logistic company in India in terms of sales. 
Market cap – 34,772 Cr.
Revenue of the company – Rs. 6,956 Cr.
Promoter holding – 54.80 %
Sales growth in 3 years – 3.48 %
ROE – 12.51 %
Price value of book – 3.62
Dept. to equity – 0.01
Allcargo Logistics Ltd:
Allcargo Logistics Ltd is the second-largest integrated logistics company in India and is the global leader in LCL consolidation in the private sector. This company will create all the service, that is advanced and adaptable, and this meets the needs of the supply chain of the transport.
This Allcargo Logistics Ltd is a dynamic organization with a strong network of 300 + offices in over 160 + countries worldwide. This company stands second in the list of best logistics companies in India.
Revenue of the company – Rs. 6895 cr.
Market cap – 2328 cr.
Promoter holding – 70.01%
Price of the book value – 1.10
Debt. To equity – 0.39
ROE – 11.5%
Sales growth of the company in 3 years – 6.92%
Aegis Logistics Ltd:
In 1956 Aegis Logistics Ltd was incorporated, and in 1978, their shares were listed on the Bombay stock exchange. This company's share is traded on the national stock exchange. In terms of revenue and manufacturing cost, this company stands in third place in the list of logistics companies.
This company is the leading provider of companies' supply chain service and logistics looking for warehouse space in India to India's oil gas and the chemical industry. Aegis is the best and outstanding logistic company that also stands on the list of the best logistic companies.
Dept. to equity – 0.10 
Price to the book value – 3.94
Revenue of the company – Rs. 6846 cr.
ROE – 17.04%
Market cap – 5949 cr.
Mahindra Logistics Ltd in India:
According to the CRISIL report, Mahindra Logistics Ltd in India is one of the best solution providers of India's largest 3PL in the Indian logistics industry. It was estimated at INR 6.40 trillion in the year 2017. The port of the Mahindra group is the company. This Mahindra Logistics Ltd was formed with a focus on rural transportation and rental cost.
This Mahindra Logistics has two distinct business segments: supply chain management (SCM) and corporate People Transport Solutions (PTS). As a result, this company is placed in fourth place in the list of best logistics companies in India.  
Revenue of the company – Rs 3,822 Cr
ROE – 18.47 %
Sales Growth in 3 years – 22.48 %
Promoter holding – 58.52 %
Debt to equity – 0.22
Price to book value – 5.58
Market Cap – 2,836 Cr
Transport Corporation of India Ltd TCI :
This transport corporation of India Ltd was incorporated in 1958 as a one-person, one truck, and one Office Company. This company is highly equipped with modern technology with all security. This company stands in 5th place in the list of logistics companies in India.
Furthermore, TCI has progressed within its division internally and externally across boundaries to serve businesses with the various industries and lead a logistics process with the intrinsic part of the customers. It is India's leading integrated logistics and supply chain solution provider. The TCI group has expanded the boundaries to offer the best multi-modal transportation solution in both the Indian and international markets.
Revenue of the company – Rs 2,797 Cr
ROE – 17.51 %
Sales Growth in 3 years – 16.82 %
Promoter holding – 66.84 %
Debt to equity – 0.41
Price to book value – 2.22
Market Cap – 2,151 Cr.
Multi-modal logistics parks in India: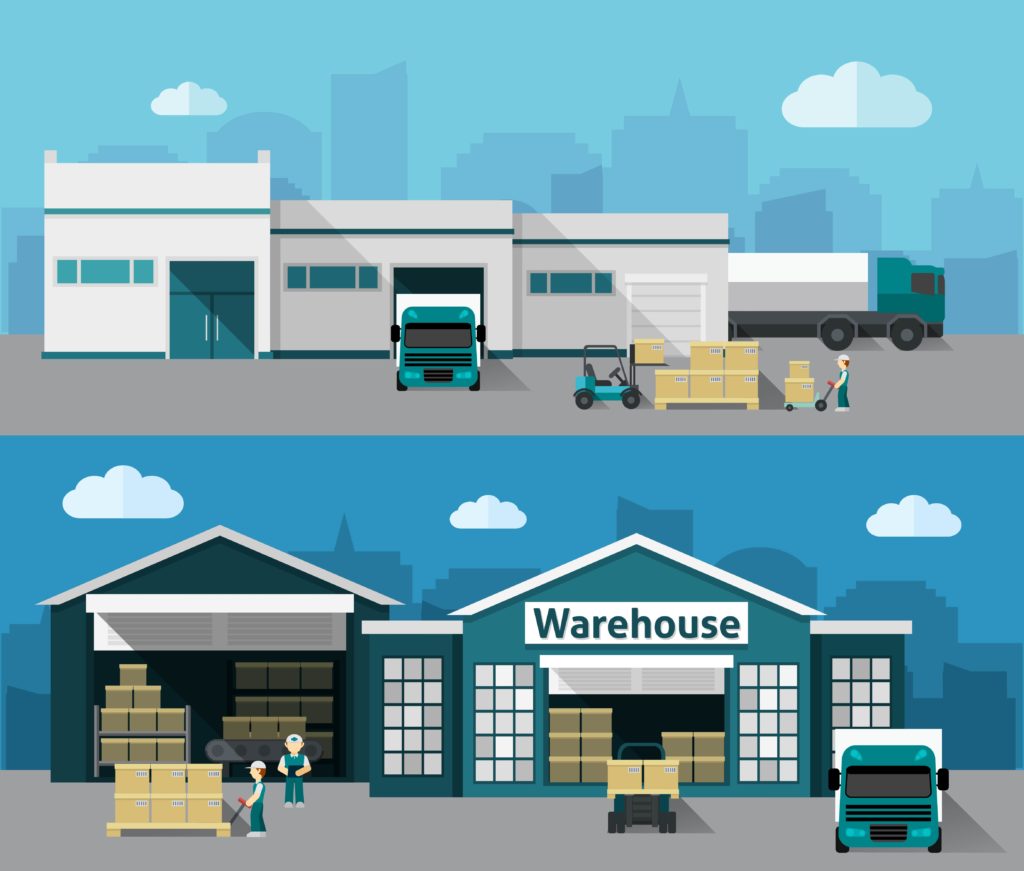 The Multi-modal logistics industry has evolved significantly over time. While comparing with the traditional logistics industry consisting of scattered and operation activities, modern logistics is systematic and integrated, providing a full range of one-stop services.
It plays an essential and citadel role in modern intelligent supply chain management. This is concerned with the range of activities with the practical and effective movement for the product manufacturing, manufacturing cost, distributing, and retailing to the customer.
This warehouse business and the logistics are identified globally by all the supply chain management, known in different countries. Therefore, this logistic park has two main functions, namely logistics organization, and management functions, and relies on the economic development function of logistics services.
Recommended :-
Transport Department :- Please Click
History of Transportation :- Please Click
importance of transport system :- Please Click
Offers of the multi-modal logistics parks: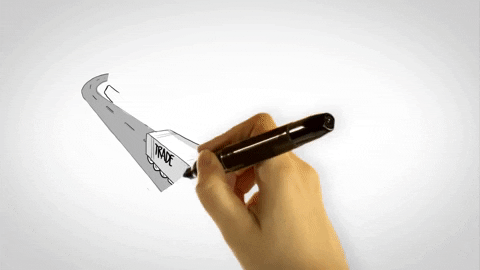 It will offer a strategic location with good road, rail, and air connectivity. Logistics Park's wide roads are sufficient for the free flow of two-way traffic throughout the day.
It is used for future expansion and space for multiple clients and industries.
It will also offer sufficient ample truck and office parking space.
It will provide the highly secured area with required security arrangements.
Multimodal has integrated park management that will take care of general maintenance, landscaping, security, and waste management.
State of the art of warehousing and cold storage facilities.
Emergency services and the security system are available (Firefighting system & Ambulance).
It will offer Public facilities like banking, finance, insurance, and another service. 
It offers office space, accommodation, catering, and other service facilities.
It will provide the best connectivity with ports and (ICD) Inland Container Depot.
Advantages of logistics parks:
Logistics play an essential role in the economy in any country that will enable the resource movement in the supply chain to the consumption center. It comprises the safety transporting, warehousing, value-added service by train, road, sea, and air.
Logistic will provide a variety of services in a single location and enable more works within a sufficient amount of time to have a happy customer. 
For the smooth and uninterrupted linkage of the delivery management, they have road, railway, air, and other modes of transportation for the delivery and the picking of the goods and products. 
There are lots of logistics parks that prefer the warehouse companies in India for the firm and unique storage options. It will provide the best warehouse space for all the best supply chains.
Some companies like Honda, Bajaj, Mahindra, Daimler, etc., will have their logistic park, and this will give them unique benefits. 
The best logistic park should involve all the proper transportation of the good with full of safety and security. 
As the economic sector is increasing day by day, the benefits of the logistic industry will also increase with them. 
Some of the opportunities depend on an array of factors. Location plays a significant role in the development of logistic parks. 
The connectivity with clients and employees along with transportation are also contributing factors to the logistic park.
The main uses of the logistic parks are the finished products or goods are assembled or fabricated from raw materials in manufacturing facilities.
Related :-
Warehouse and Warehousing Storage
Types of Warehouse
Warehouse Management WMS Services
Disadvantages of logistics parks: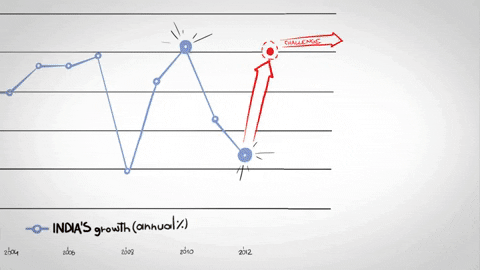 Coordination: 
There may be some failure in the coordination that too, especially in the international logistics. However, most of the problems will arise by the language, schedule, culture change, layout, etc.
Multinational and large companies: 
The common thing in the logistic park is it will cover the very large companies by both the medium and the small companies will have some difficulty to access and some gov policies will impact the work.
Cost of transport:
As the travel distance is equal to the transportation fee, this will make it difficult to get competitive prices. Therefore, the efficiency of the money and the transport is more important in the logistic sector.
Legality: 
In the logistic sector, the legislation will say much more than the level of the law, customer policy, exit of product, and the entry of the product.
The truth is some of the disadvantages must be taken into account. The points mentioned earlier are some of the disadvantages available in the logistic park or the logistic sector.
Upcoming biggest logistics parks in India: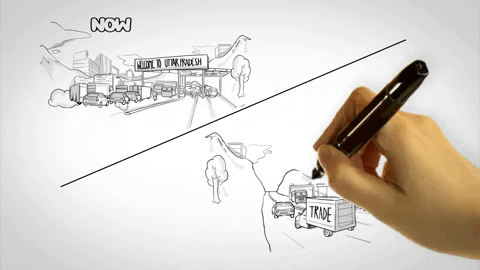 On Friday, the Gujarat government has signed a memorandum of understanding (MoU)
with the accompany of the private infrastructure company at Adani port and SEZ Ltd., to set up the country's largest multi-modal logistics park, which will estimate an investment of Rs. 50,000 crore.
This logistic park will have all the transportation connectivity like air, rail, sea, and road connectivity. This logistic park will have the potential to employ 25,000 directly or indirectly. This warehouse will have 38 lakh sq. ft. spaces for textile, bulk, e-commerce, 9 lakh sq. ft. spaces for the use of bonder warehouse, 4 lakh for the grade-A palatized facility, and 60,000 temperatures controlled palletized facility.
After obtaining the clearance and the permissions within six months from the state government and the projects will be completed in three years in a phased manner.
This logistic park will contain a 90 lakh sq. ft. of the warehouse zone with the facilities such as cold storage, air freight, transportation, etc. The Gujarat government signs a pact with Adani Port to set up the most significant multi-modal logistics park.
This logistic park will have three lakh square feet of space for the business and skill development centre. For this, the central government has sanctioned Rs. 2 lakh crore for the setting of a multi-modal logistic park. Sic cities of Gujarat have been selected for this project to set up as a public and private partnership. 
Related :-
Trucks Truckers and Trucking
Goods Transportation Problems
Logistics Overview
Factories survey
Conclusion: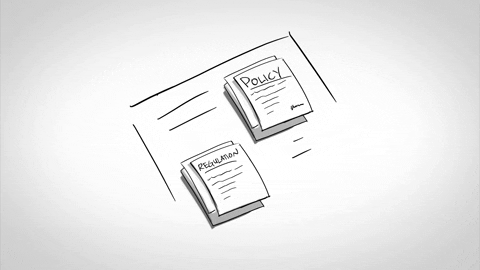 A logistic park is an important aspect when you want to organise a successful business. Every organisation wants a logistic park. There should be prompt deliveries of products and for the storage. For all the best companies, the backup of the logistic park is needed. Thus they can lead ideally. A perfect logistic park should contain a strategic location with good road, rail, and air connectivity. 
There are different types of logistics facilities and logistics enterprises in space focused on the layout of places for the successful layout and space work. Logistic parks will have a particular space of scale because the size of the logistic park will determine the facilities that should be carried out and the functions and services. 
There is no significant difference between the pvt vs. gov logistic sector. Logistic parks will help you to reduce the time you use. If you out of these offers, you will consume lots of time, which will let you out of time management. Following all the advantages and the points given above will give you the best business strategy to succeed in the business.  
Click and follow our page for regular upgraded and latest news about Road Transportation Service :- Please Click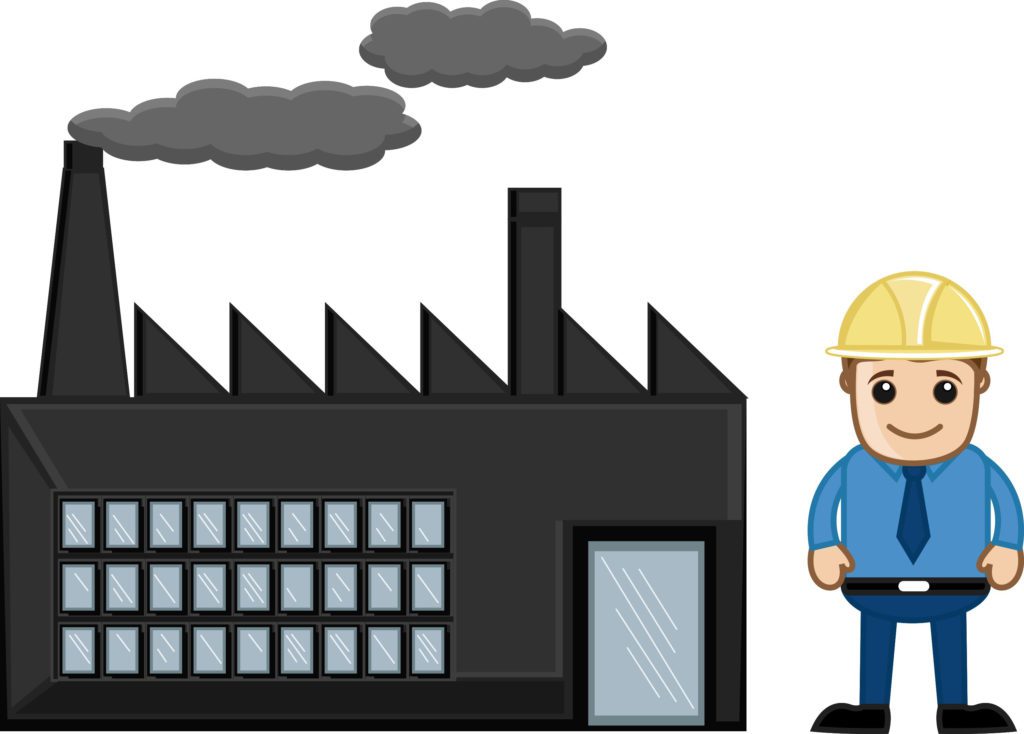 Merger and Acquisition Group for efficiently Cost Optimisation :- Join (Investing Budget Min 10 Crore INR)
Warehousing Development and Regulatory Authority :- www.wdra.gov.in
India Logistics & Supply Chain Association (ILSCA) :- www.aplf.net
Federation of Cold Storage Associations of India FCAOI :- www.fcaoi.org
Central Warehousing Corporation :- www.cewacor.nic.in
Peb Enginieering Association :- www.pessi.in
NOTE :- From our point of view, the biggest problem today is that due to mistrust, disagreement, insecurity, today the price of our business and daily essential commodities and raw materials is increasing infinitely unnecessary.We have a small effort which is expected that every good buyer should get a good seller without a middleman and a good seller gets a good buyer.We always provide advanced information on our behalf to our customers. If you are interested in public interest by the presentation and renewal of your business, then share with us by people what revolutionary changes you have made to your business that have benefited the people.So that our good business community and you also benefit forever. And people should benefit so that a good business environment is created.
Advantage Our Pro Membership :-We provide advanced support to our pro membership clients in Transportation, Logistics, Warehousing, Finance etc….
Recommended :-
Please click and See Our Endless Journey – Please Click
Manufacturer association in India –  AIAI India ( www.aiaiindia.com )
Merchants manufacturer industries manufacturing companies
Difference between sales and marketing
Fraud Cases and Examples in Business
Business Problems and Solutions
Public FAQ frequently asked questions
What is Logistic ?
in one line upgraded transportation system …
Logistics is generally the detailed organisation and implementation of a complex operation. In a general business sense, logistics is the management of the flow of things between the point of origin and the point of consumption to meet the requirements of customers or corporations.
What are the types of logistics?
Logistics Types :- These are inbound logistics, outbound logistics, and reverse logistics.
What is a logistic partner?
Logistics Partners assists customers to maximise the return on investment in supply chain applications. Ensuring that these systems are implemented and operated in the most efficient and cost effective manner.
What are the documents used in logistics?
The activities involved in the logistics process naturally have a flow of documentation:
Commercial invoice.
Dock receipt.
Bill of lading.
Certificate of origin.
Warehouse receipt.
Inspection certificate.
Export license.
Packing list.
Transit Insurance Copy
Loading Recipt
Ewaybill
Oversize load Permission
ETC…
What is the cost of transport and logistics ?
Recently 8 To 30% Of manufacturing expense .
What is logistic cost?
Logistics costs are the summation of all expenditures undertaken to make available a good or a service to the market, mainly the end consumer. Transportation costs remain the dominant consideration as they account for about half of the logistic costs.
What are the major components of logistics?
The Six elements of logistics
Storage, warehousing and materials handling.
Packaging and unitisation.
Inventory.
Transport.
Information and control.
Efficiency Department Team
What is mean by logistic park?
A logistics park is a broad area designed to offer complete logistics services from storage, distribution, re-configuration and more. At Stockarea, we help businesses discover these logistics parks and secure their space. Contact us to book your space.
How is logistic cost calculated?
Divide the total transportation costs by the total sales on the transported products to determine the percentage costs for transportation. Include all transportations costs in this equation, such as payroll for transportation staff, fuel use, insurance costs and maintenance costs.
How many logistic parks are there in India?
Recently Major 35 ,ADB role and support. In 2017, the Government of India launched a program to develop 35 multi-modal logistics parks across the country over the succeeding years and invited Asian Development Bank (ADB) to become a lead partner and provide the necessary support
Which state will have India's largest multimodal logistic park?
India to set up its first multi modal logistics park in Assam by 2023 Logistics. The Rs 693.97 crore park constructing in 317-acre land along the Brahmaputra will have direct air, road, rail and waterways connectivity.
Where is multi modal logistics park?
The Multi Modal Logistic Park (MMLP) at Jogighopa in Assam is the country's first international Multi-Modal Logistic Park under the Bharatmala Project of the Ministry of Road, Transport and Highways, Government of India.
What is multi logistic hub?
The multi-modal logistics hub project will be developed as a world-class facility that will provide efficient storage/transitioning of goods to/from the Dedicated Freight Corridors (DFC) and offer a one-stop destination to freight companies and customers, an official statement said.
What is industrial and logistics park?
Logistics Park is a logistics organisation and management nodes relative concentration of construction and development, with economic development nature of urban logistics functional areas;, it is also relying on related logistics services and facilities to reduce logistics costs and improve logistics efficiency .