Supply Chain? Looking For Supply Chain Systems And Milk Run Route Provider in India? Hire Us
Are you looking for a reliable supply chain management and milk Run route provider in India? If Yes! Then your search ends here. At ABCC India, we offer a wide array of cargo shipping service along with a supply chain management system and milk run route logistics . Our managerial and technical expertise in this sector is beyond any doubt and thus, we are one of the leading shipping companies in India serving more than thousands of clients across the nation.
Our motto is to store, travel and deliver. Holding the expert hands coupled with the latest technology, speed and time, you can experience the best transportation service catering to the various needs of customers. We are a specialized company in milk run route. In this sector, we design customized routes for our customers to deliver their shipments to different locations within the deadline. our designed time-efficient milk run routes cover all major cities and towns and this enables us to provide expert service at competitive rates and in less time.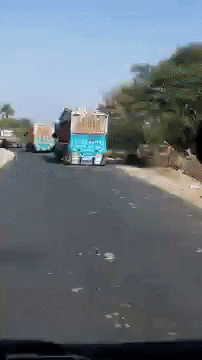 Why ABCC India is called the best supply chain management and milk run route provider in India?
Assigning one vehicle for one shipment incurs a lot of money. Using one truck for multiple shipments is a budget-friendly and time-saving affair that we offer to our customers. Have a look at our key features that make us one of the best cargo shipping company in India.
Key features
We make a cost-effective and time-saving deal
We offer customized milk run route service
All our vehicles are designed with modern technology that can efficiently handle sensitive items with minimum internal movement and ideal temperature control within the container
Avail loading and unloading service by expert hands
We help our clients in the most economical way
Backed by more than 45+ years of experience, we have established ourselves as an experienced organization
At ABCC India, our expert professionals are always ready to take up every responsibility of our customers. We efficiently handle every assignment and manage the entire shipment process fulfilling all requirements. Our professionals work on a timely flow of delivering the shipment to different locations.
If you are wondering about our network of service across the nation, let us informed you that we have established a wide clientele base across the nation and therefore, you can avail our service from any corner of the country. Our experienced team of professionals provides expert end-to-end logistics solutions to our customers. Serving the people of the nation for the last 45+ years, we have successfully grown our organization as one of the leading cargo and logistics service providers in India.
Our workforce works together in an optimized manner. We believe if one link or chain becomes wasteful or defective, its immediate effect can be noticed in both directions and can cause huge damage. For this particular reason, we maintain a transparent flow of information with our clients. Partnering with us, you can rest assured about the on-time delivery of all types of shipments.
If you are looking for the best supply chain management and milk run route logistic provider, ABCC India is your answer. Call us to avail of our services today.