Many have heard about the freight forwarding service that some companies offer, but in reality, very few people know what this service consists of.
What is Project Cargo ?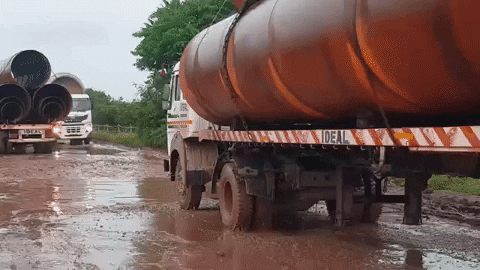 From a generalized perspective, the project cargo transport service fulfills the function of moving cargo from one place to another by using different means of transport, whether by air, sea, or land. The project cargo transport service must be carried out in vehicles suitable for all types of legal merchandise. The vehicle units must be duly approved for this service.
The companies freight have a wide network of representatives worldwide, allowing them to be more efficient and safe during the goods' transport. However, you must go to a formal freight forwarding company to avoid inconveniences that prevent your merchandise transfer.
Within their internal organization, Freight forwarding companies are responsible for developing exclusive rules and procedures for each account or particular operation requested by the client.
24X7X365 Project Cargo Service Support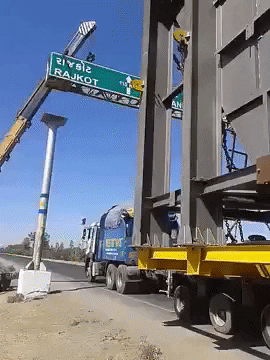 Undoubtedly, to offer this type of service, project cargo transport companies must have a solid infrastructure and a large and modern fleet of fully equipped and operational units. It will allow them to provide an optimal service 365 days a year.
It should be noted that project cargo transportation is considered part of the distribution chain responsible for transferring products or goods for a price or freight.
The project cargo transport companies that provide this service are part of an entire operational process. They bring together several parties involved in transporting the merchandise from its origin to its final destination.
Within this area, there are two types of sectors involved that allow companies to offer cargo transportation services: the public and private sectors.
The characteristics of the air project cargo service are: The speed, since shipments are made over long distances, is the fastest means of transport. It is essential for shipments of extreme urgency, such as, for example, a shipment of perishable goods or great monetary value. Safety is also an important point within this project cargo transport service since it is the means of transport with the lowest accident rate.
The air cargo service is the most expensive since the price will be determined according to the weight and/or volume of the merchandise that is transported by this means.
Likewise, the load capacity is limited due to the plane's weight or volume and the measurements of the access doors. However, despite the high cost and limited capacity, it will continue to be the best transport option for those companies or common users who need their merchandise's immediate arrival. Undoubtedly, one of the services that have remained valid over time will continue to be thanks to customers' demands.
Most of the companies that offer air cargo service have import and export airfreight for general and dangerous cargo. Also, they have the possibility of offering consolidated services on import and export routes. They manage direct dispatches and have alliances with first-line airlines while providing permanent advice in selecting the best dispatch options.
In summary, the airline is the legal person responsible for carrying out air transport. It is the carrier or air operator referred to in the customs and aeronautical regulations. Therefore, it has the technical management of the aircraft and the direction of the crew.