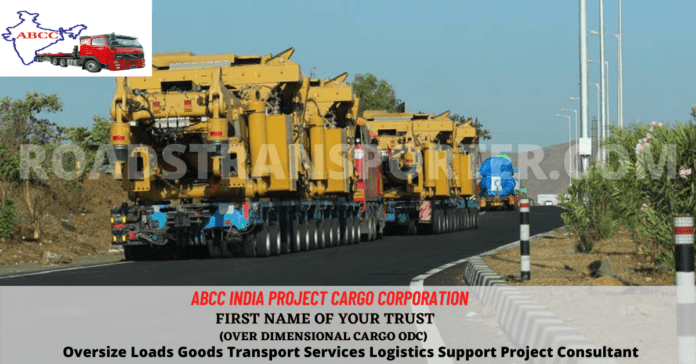 Road ? Road Transportation in India have been existing for the last 5000 years. In early Indian history roads were laid down by Ashoka and Chandragupta. The Mauryan Emperors built very good roads. Chandragupta Maurya built about 2400 km long road connecting Pataliputra to Takshashila. Road transport is important to India's economy.
Road transport in India is gaining importance despite of significant barriers and inefficiencies as it provides fast passenger movement and cargo transport than other modes of transport. In India there are around 80 lakhs transport vehicles. From this 12 lakh vehicles have national permit to visit nearby states and nations. Transportation industry in India contributes about 60% in the growth and development of the country. About 10 crore families in India earn their earning through this business. But the government has failed to take care of these families in all their manifesto. Let's have a look at the importance of road transportation in India.
Importance of Roads For Transportation Industry and Country Economy :-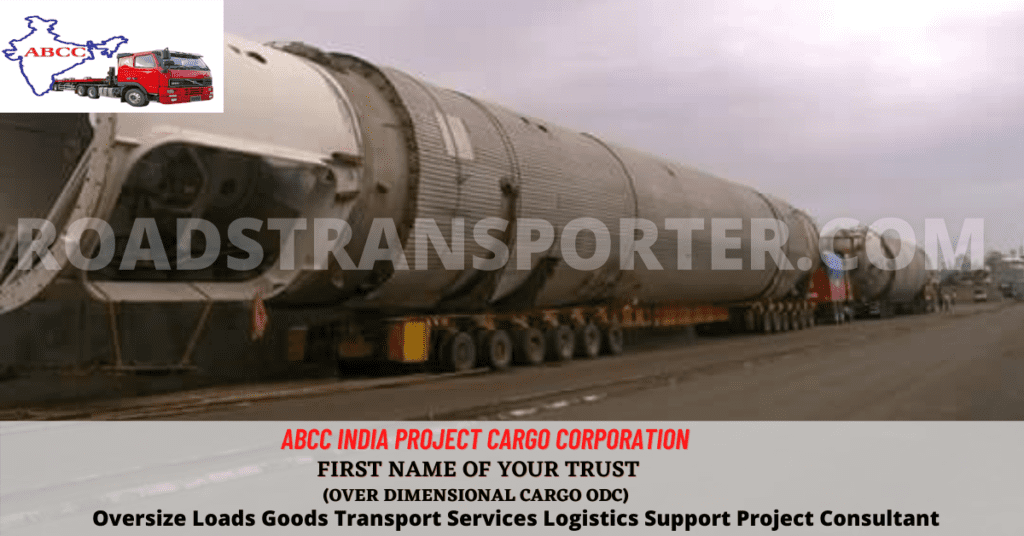 1] Road transportation plays a key role in the transportation of goods and passenger from one place to another.
2] Constructing and maintaining roadways are cheaper than railways and airways.
3] Road transportation in India establishes easy contact between farms, fields, factories and markets and provides door to door facilities.
4] Roads act as a bridge to railways and other ways. If the condition of roads is not good and sufficient, railways cannot collection enough produce to make their operation possible.
5] Transportation through roads is more flexible than other ways of transportation. Road transport vehicles can be stopped at any place as per our requirement.
6] Daily perishable commodities like vegetables, fruits and milk are transported more easily and quickly by roads than by railways.
Related :-
Warehouse and Small Temporary Storage Rental Services
Truck Rental Services
Crane Rental Services
Types of Roads For Surface Transportation Movement :–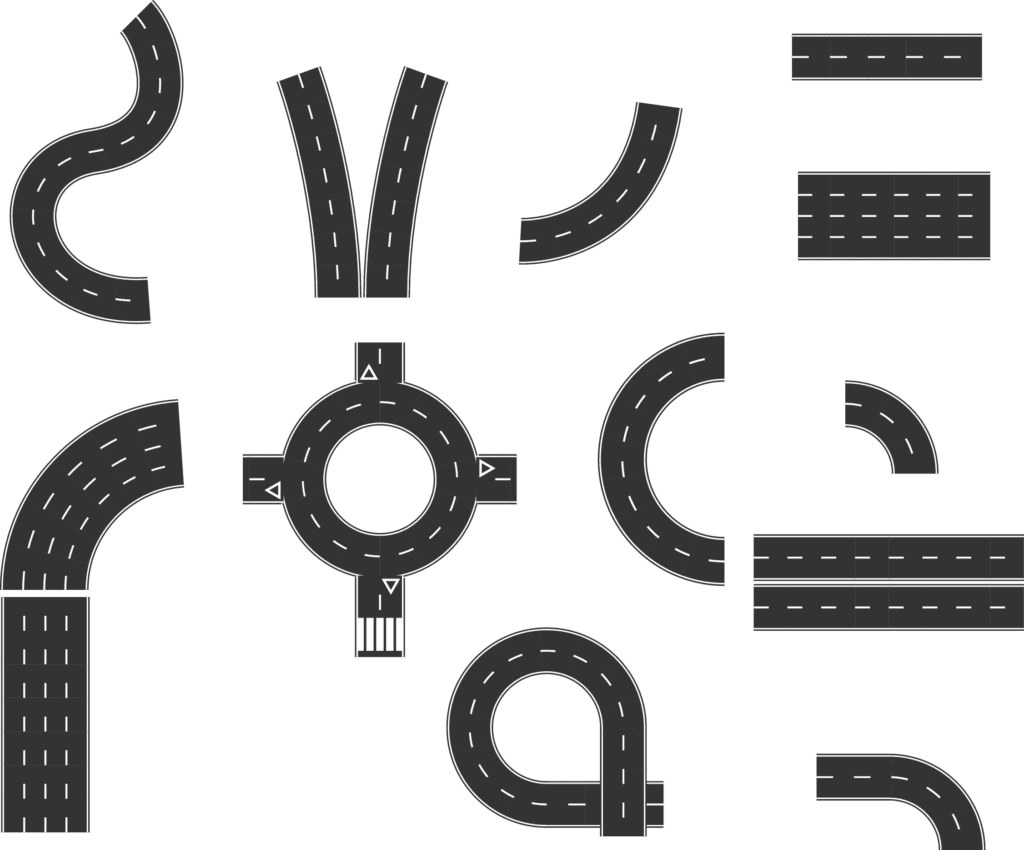 Indian roads are mainly classified into four categories:-
National Highways :-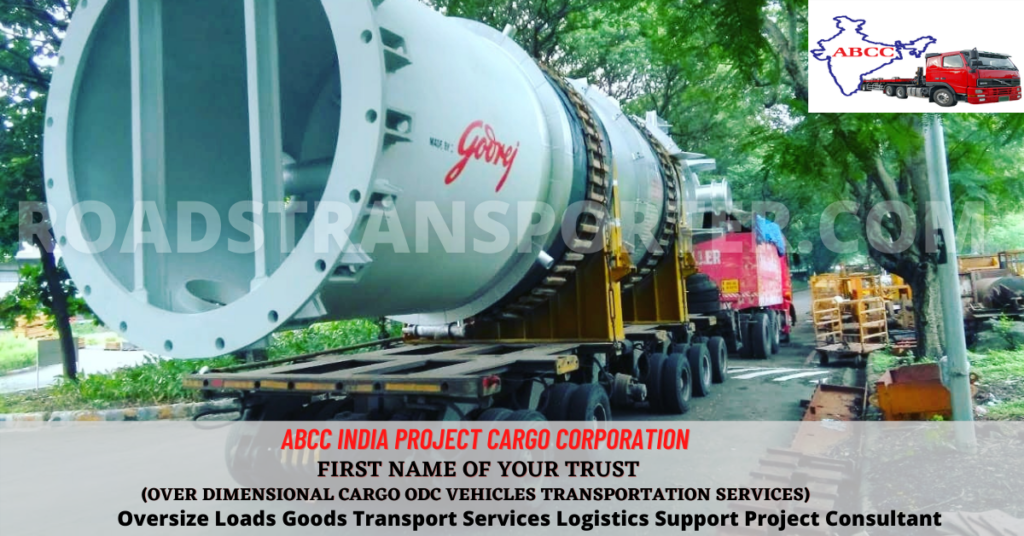 National Highways are considered to be the main routes as they connect big cities, industrial centers, major sea ports and different states of the country. The length of the National Highways increased from 19,811 km in 1951 to 33,650 km in 1991. And in 1999 it increased to 49,585 km in 1990. Currently, the length of the National Highways throughout the country is 65,569 km. National highway forms the lifeline of road transport and constitute the framework or road system in India.
Distribution of National Highways:-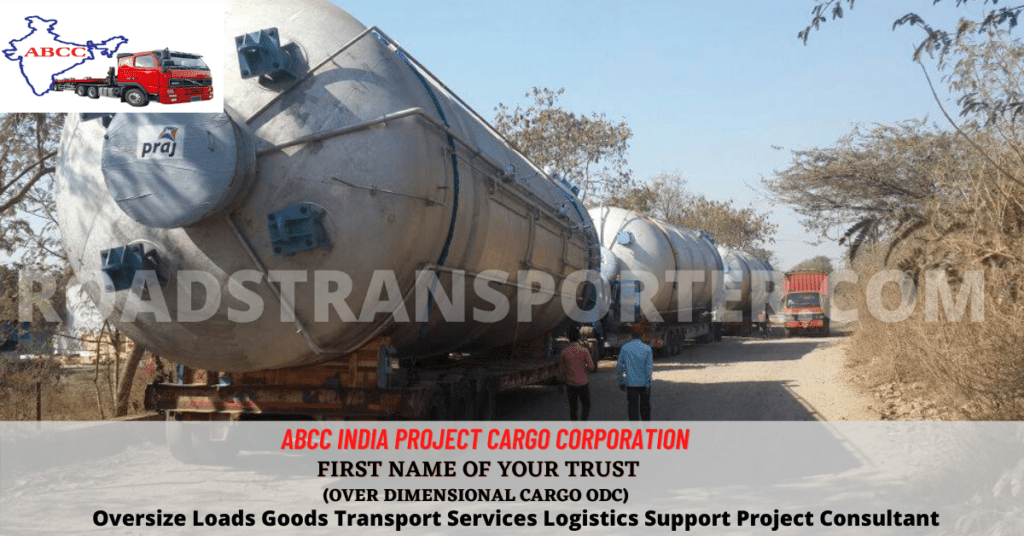 Road transportation in India has become easier due to number of National Highways running across the country linking important places to each other.
National Highway 1 links Delhi and Amritsar. National Highway 2 links Delhi and Kolkata. national Highway 3 links Agra and Mumbai via Gwalior, Indore and Nasik.
State Highways :-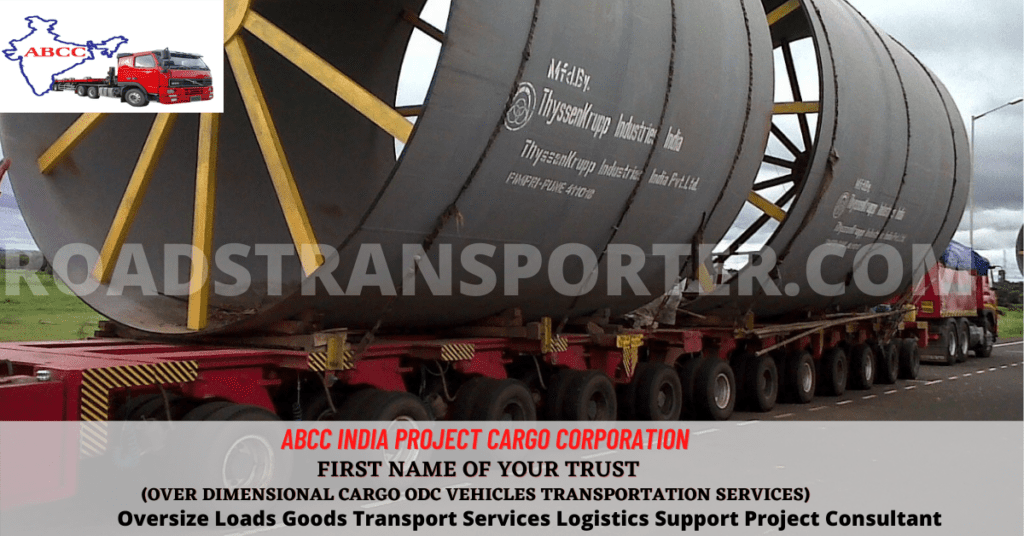 State highways are the important roads which are maintained by state authorities and connects district headquarter and important towns and cities with the capital and National Highways. These roads are directly connected to the National Highways. The length of state highways has increased from 56,765 km in 1971 to 1,37,950 km in 1999. In three decades the length has more than doubled.
To promote inter-state facilities and also to help the State governments in their economic development by constructing roads and bridges, Central government provides 100 per cent grant for inter-state connectivity.
State highways are unevenly distributed across the states. Maharashtra had the longest length of state highways in 1999 i.e 33,223 km. Then comes Gujarat with 19,796 km, Madhya Pradesh with 11,789 km , Rajasthan with 10,047 km and Andhra Pradesh with 8,763 km. States like Goa, Mizoram, Sikkim, Nagaland, Tripura etc have less than five hundred km length of State Highways.
District Roadways :-
These roads join the district headquarters with the other places of the district. Zila Parishads constructs and maintains these roads. The length of district roads has been increased more than four and half times from 1,73,723 km in 1951 to 8,01,655 km in 1990. Major part of roads are unmetalled and therefore cannot be used during the rainy season.
Village Roads:-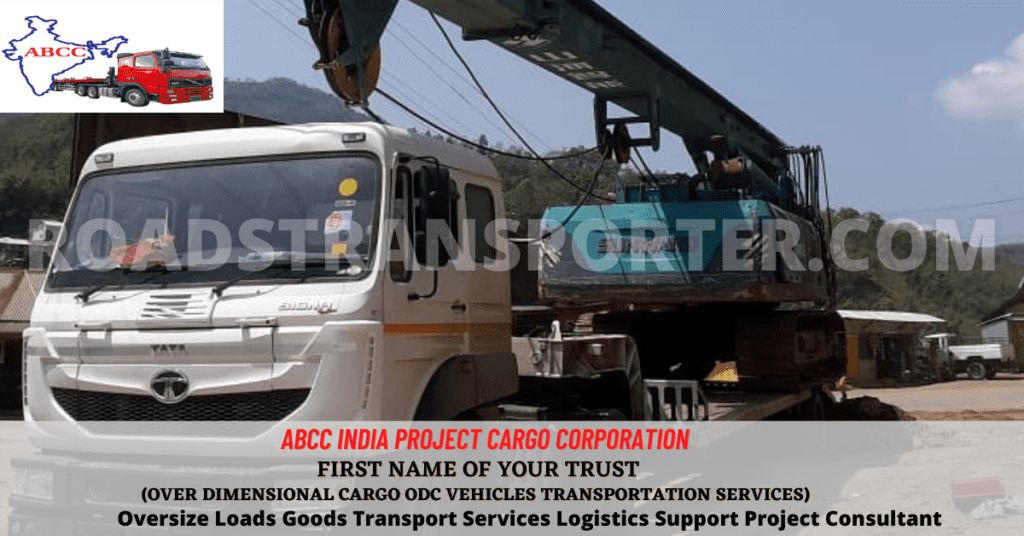 Villages roads of India connects villages with one another and also connect the village with the nearest district roads. These are the responsibilities of village panchayats and connect the villages with the neighboring towns and cities. These are generally dusty tracks and are usable during the lair weather. They become unusable during the rainy season.
Huge efforts have been made to connect villages with metalled roads. The length of these roads has increased by about 5 times from 2,06,408 km in 1951 to 10,28,410 km in 1999. About 10 per cent of the villages having a population of 1,000 or more and 60 per cent of the villages with less than 1,000 people are not connected by all-weather roads.
At present India has a total road network covering 4.69 million kilometres which makes it one of the largest road networks in the world.
It is estimated that road traffic in India accounts for 80 per cent of passenger traffic and 60 per cent of goods traffic in the country. Road transportation in India comprises of 87 per cent of the passenger traffic and 65 per cent of the goods traffic.
There are about four five years plan for the development of roads. During the first three plans and the Annual Plans, nearly Rs 1,104 crore was spent on the development of roads.
Related :-
Advantages of road transport :- Please Click
Disadvantages of road transport :- Please Click
Oversized Load Transportation Problems :- Please Click
Importance of Road Transportation in India:-

Road transport in India have special importance in the process of economic development of the country.
1] Road Transport touches backward and interior remote areas of the country where other modes of transport cannot reach. In India huge area still remains totally unconnected either through railways or water transport.
2] Road Transport in India contributes mainly towards the growth of gross domestic product of the country.
3] Road Transport act as complementary to railways and other modes of transportation. Roads act as a feeder to railways to collect its passengers and goods easily. Railways cannot get easily connected to all villages of India. But road transport can easily connect railway stations with distant villages.
4] Road transportation is more convenient, quicker and more flexible. For short distance travelling and traffic, motor transport is the ideal mode of transport as it can collect and drop passenger and goods at any place.
5] Road Transportation in India is very much helpful to agricultural sector of the country as it provides easy and quick transportation facilities for the marketing of agricultural produce mainly the perishable products like vegetables, fruits etc.
6] Road Transport system is very important for the industrial development of the country. Modern industries have become possible due to the construction of well developed network of roads in the country.
7] Road Transportation in India have been crucial in generating huge number of employments in the country. Good number of workforces is required to construct roads and thus helps to create number of employment opportunities.
Current Situation of Road Transportation in India:–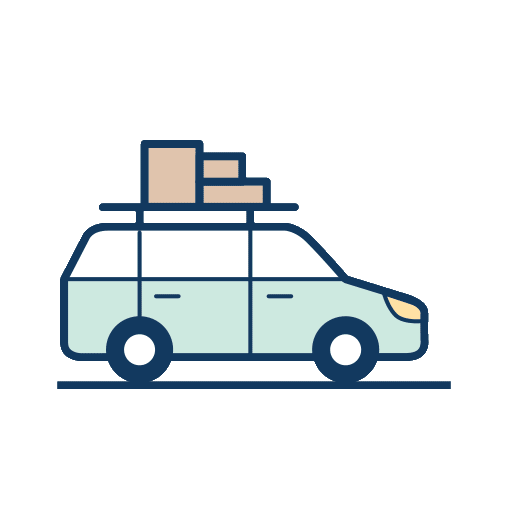 Road transportation in India has been significantly increasing day by day and make people life easier. It can be classified as traditional and mechanised transport. Traditional transport includes transportation via bullock cart, rickshaws etc. About 25 per cent of people in India uses traditional mode of transport which constitutes of around 2 crores of people.
Whereas mechanised road transport includes all those transport facilities carried through motor vehicles whose numbers are increasing at a very fast rate. There were about 0.3 million transport vehicles in 1950-51 and in 2005-2006 it was counted to 89.61 million.
Recommended :-
Transport Department :- Please Click
History of Transportation :- Please Click
Importance of transport system :- Please Click
Problems affecting :–
Road Conditions in India:-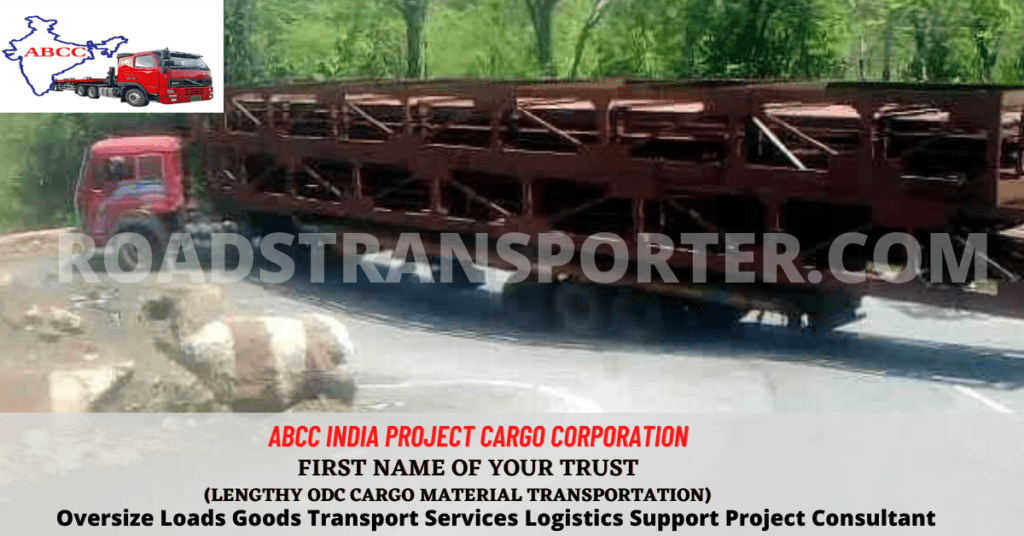 The road transportation is India suffering unfavorable conditions due to bad conditions of roads in some region. Existing roads in India are not at all good to operate smooth and efficient road transport system. Large number of villages are still to be connected to main line roads. Many villages lack all weather roads due to which people living their find difficulty during monsoons.
Road Transportation Private Owners:–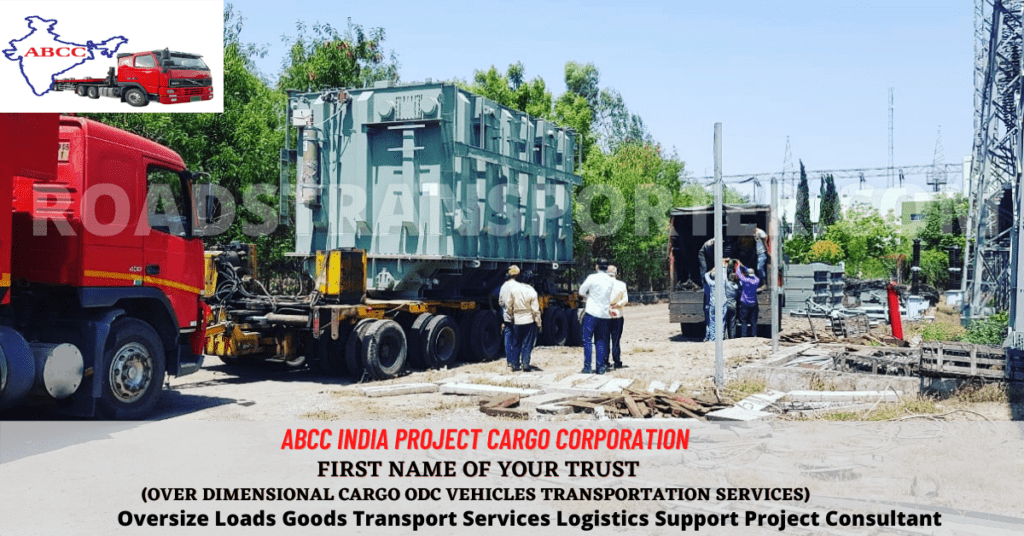 Road transportation in India is in the hands of private sector as nearly 48,000 operators are running their vehicles for this purpose. This makes difficult to regulate and control huge number of operators leading to inefficiency and irregularity in the system.
Excessive Tax:–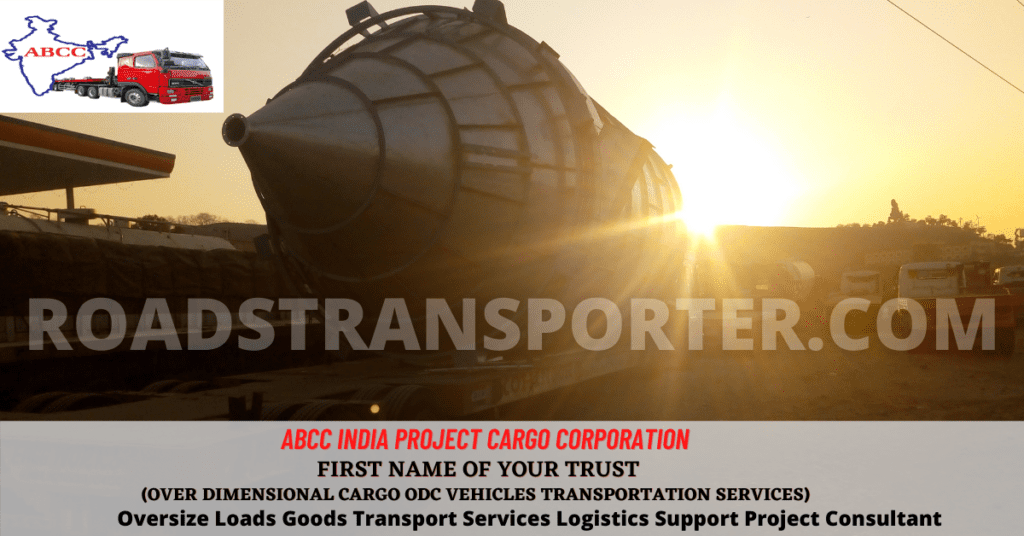 Road transport in India is all about importing heavy taxes in the name of Sales tax, Import Duty, Vehicle Tax, Registration Fees etc. All these excessive tax burden makes it difficult for the people involved in business with road transportation.
Road Transport Increasing cost of Operation:-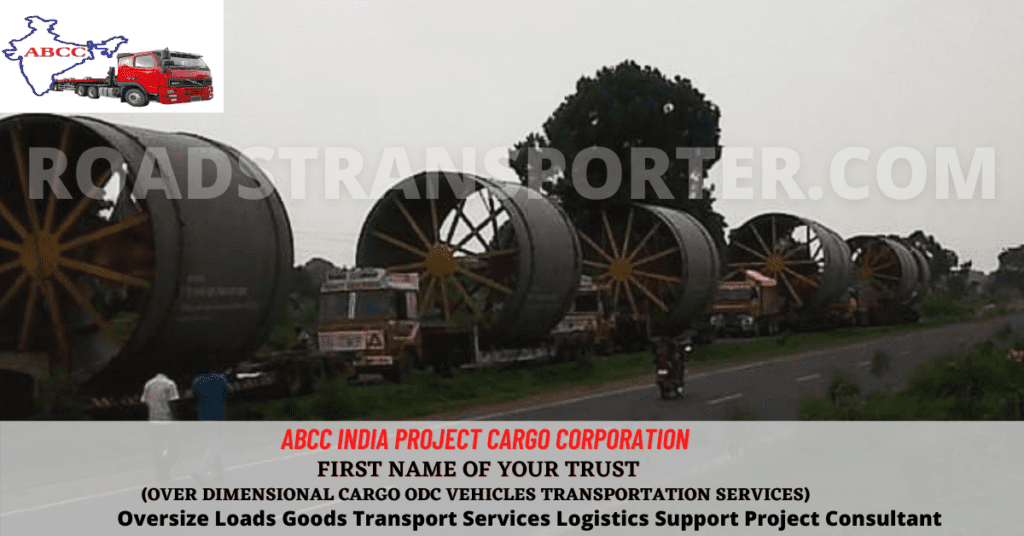 Cost of operation is increasing day by day due to heavy taxes and duties, rise in fuel prices and increase in prices of spare parts related to motor vehicles. Bad conditions of roads have been resulting heavy wear and tear of tyres and other spare parts, high fuel consumption etc.
The National Highway network will have to be improved to meet the increasing traffic population and materials. A large section has insufficient road pavement thickness. About 20 percent of Highways need to be widened from single to double lanes and 70 percent of two lanes of roads have to be strengthened and selected corridors on national highways need to be converted as expressways.
The major challenge faced in road sector is building all-weather roads connecting each and every village to a State Highway or a National Highway. Constructing quality roads in villages areas will help farmers to carry their agricultural products to the selling markets easily.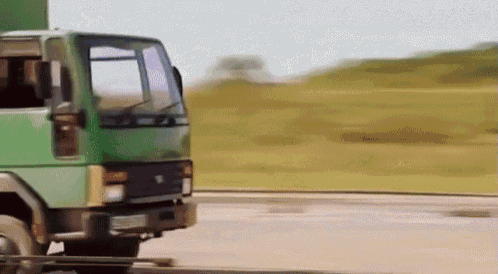 Related :-
Trucks Truckers and Trucking
Goods Transportation Problems
Logistics Overview
Logistics Park
Road Transport in India Conclusion:-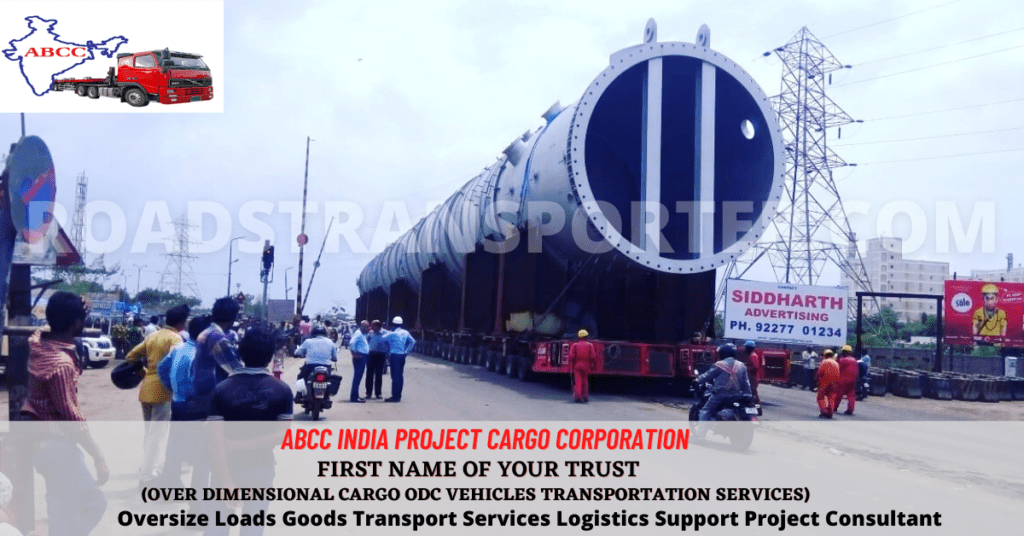 Road transportation in India has been significantly developing but still it has to face some problems. The increase in population and traffic has been continuously adding in the construction of more roads. The main problem in road construction in India is uneven and unsurfaced . It takes a lot of labour to level the surface. The another main challenge in the road sector is to construct all weather roads connecting every corner of the country. The roads in village areas to need to be strengthened for carrying large amount of agricultural products to the city areas.
Another factor that supports the more road construction is increasing number of vehicle and eCommerce. Current capacity of roads is incapable to meet the increasing traffic volumes. The number of vehicles on road is going to increase in the near future and so does we need to be prepared to handle this traffic.
Click and follow our page for regular upgraded and latest news about Road Transportation Service :- Please Click
Advantage Our Pro Membership :-We provide advanced support to our pro membership clients in Transportation, Logistics, Warehousing, Finance etc….
Recommended :-
Please click and See Our Endless Journey – Please Click
Manufacturer association in India – AIAI India ( www.aiaiindia.com )
Merchants manufacturer industries manufacturing companies
Difference between sales and marketing
Fraud Cases and Examples in Business
Business Problems and Solutions
Public Frequently Asked Questions FAQ :-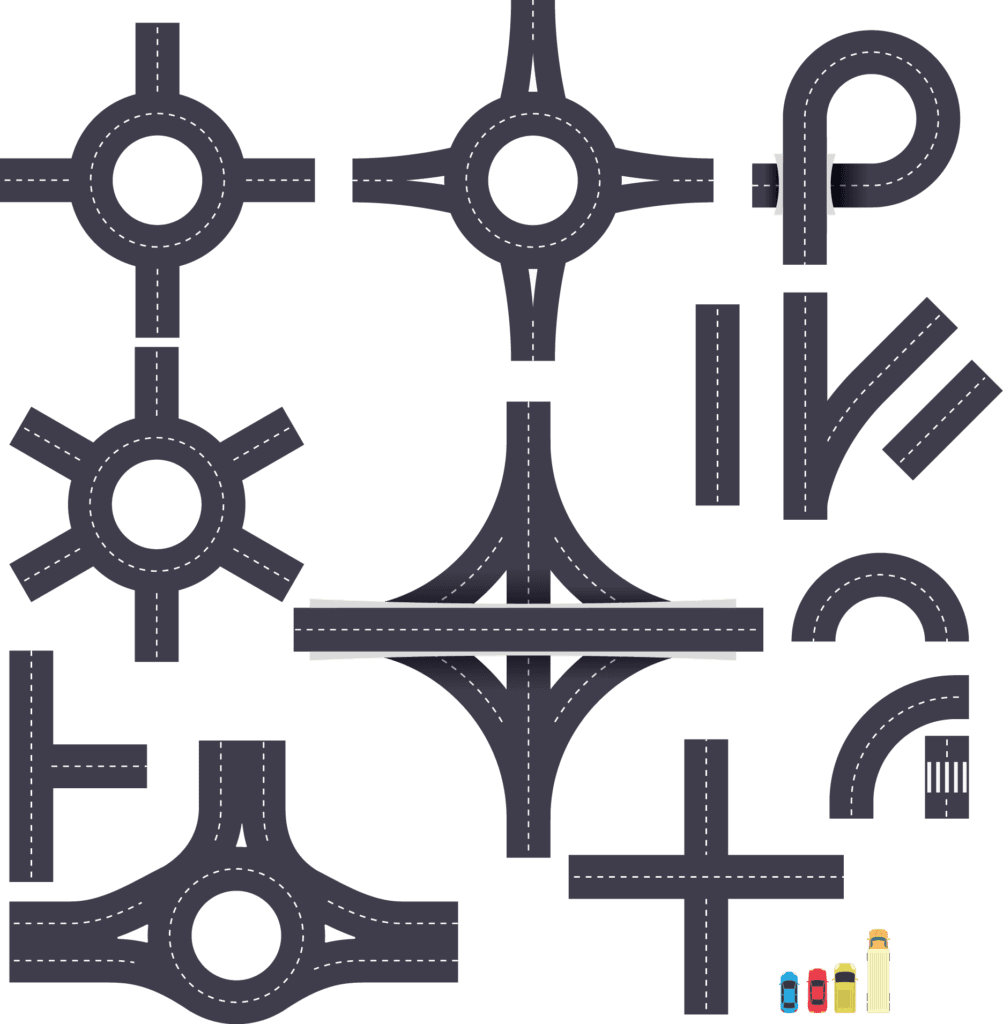 Which is the largest road in India?
National Highway 44 – It is the longest national highway in India with a length of 3,745 kilometres running from Srinagar in the north to Kanyakumari in the South.
What is width of road in India?
The current standard for the width of a single lane pavement in India is 3.75m. The Rural Road standards prescribe a width of 3.75m for ODRs and 3.0m for V.R.
Which state has best roads in India?
According to the data, Karnataka has the best roads in India with a total of 184,918.
What is world's longest road?
Which Indian city has best roads?
Of all the cities traveled, Delhi has the best roads so far.
Which country has the best quality roads?
Singapore has the world's best road quality.
What is the breadth of road?
District Roads, State Highways and National Highways etc. Below Standard Single Lone: Surfaced roads having clear carriageway width of below 3.75 M. Standard Single Lane: Surfaced roads having clear carriageway width between 3.75 M to below 7.0 M.
How many types of roads are there?
Roads are classified into two types considering topography they are Hilly roads and Plain roads.
How dangerous are Indian roads?
Since 2000, there have been 81,49,079 accidents, 24,24,251 deaths and 88,60,070 injuries, making India's roads one of the most dangerous in the world. Unfortunately, a majority of the accidents and even deaths are caused by situations that are avoidable.
Which state has longest road in India?
Uttar Pradesh has the longest network of National Highways in India. There are 35 National Highways in Uttar Pradesh.
Which is India's last road?
Last road of India – Danushkodi, Tamil Nadu.
Who built first road in India?
Chandragupta Maurya of the Mauryan Empire in ancient India, built his highway along this ancient route called Uttarapatha in the 3rd century BCE, extending it from the mouth of the Ganges to the north-western frontier of the Empire.
Why GT road is called GT Road?
The Grand Trunk Road known as The GT Road . It is called Grand Trunk Road because it has trees on both side of the road . It is the biggest and the longest road of the Southern Asia. This road was built in 16th century by Sher Shah Suri to easily travel from Agra to Safran(That was his village).
What is India's road density?
Road density of India increased from 104.2 km/100 sq.km in 2002 to 142.7 km/100 sq.km in 2011 growing at an average annual rate of 3.57%. What is road density? Road density is the ratio of the length of the country's total road network to the country's land area.
What is a village road?
A type of low-cost road that is constructed in rural areas at low funds utilizing the local materials and manpower is called Village Road. It is also called Rural Road. The village road is a low-quality road that is constructed to connect nearby villages or district roads.
Who are responsible for village roads?
The state governments, too, have been made responsible for the maintenance of roads in rural areas for a period of five years. The m o rd has also issued a standard bidding document, which would be uniformly followed by all states.
What are village roads in India?
Village roads serve as the feeder roads as well as the roads for inter village movements. They pass through rural areas connecting the village to one another and to the nearest road of higher category viz. District Roads, State Highways and National Highways etc.
What is the width of village road?
4 For the low volume of traffic expected on the Rural Roads, a single lane pavement is sufficient. The current standard for the width of a single lane pavement in India is 3.75m. The Rural Road standards prescribe a width of 3.75m for ODRs and 3.0m for V.R. ²
Which type of road is best?
WBM roads provide better performance compared to earthen, gravel, murrum, and kankar roads. WBM roads are laid as layers of about 10cm thickness of each layer. They are very rough and may disintegrate immediately under traffic.
What are village roads called?
Village Roads (VR) The roads connecting villages or group of villages with each other or with the nearest road of higher category are known as village roads. These roads are very important from the rural area development point of view.
Who is responsible for rural roads?
Rural Road Development has been largely decentralised down to provincial and district levels. Procedures and organisational structures are being worked out. Rural roads are of the responsibility of the provincial governments.
Who is responsible for making roads in villages?
The National Highways Authority of India (NHAI) is the authority responsible for the development, maintenance and management of the National Highways entrusted to it. The NHAI has been undertaking developmental activities under the National Highways Development Project (NHDP) in five phases.
What is called state highway?
The state highways are usually roads that link important cities, towns and district headquarters within the state and connect them with National Highways or state highways of neighbouring states.
What is the meaning of rural roads?
Rural Roads are a road network that is not in an urban setting. These are roads with a low traffic volume, which connect different communities, provide market access to farms and farmland and have lower. design speed. Rural roads are generally owned by local authorities.
What is the importance of rural roads?
They play an important role in poverty alleviation in rural areas, enable transportation of men, material and goods, lead to diversification of agricultural activities and boost rural as well as overall economic growth of the country. Thus, rural roads form the backbone of the country's growth.
What are the Border Roads?
Border Roads are the roads constructed along the northern and northeastern borders of our country. These roads are constructed and maintained by Border Roads Organisation (BRO) which was set up in 1960 by the government of India.
What is difference between NH SH?
NH(National Highway)–NH are maintained by central government WHEREAS SH(State Highways) are maintained by state government.
What is the difference between state highway?
State Highways are those that connects various regions within state means main cities of a state while National Highways connects various regions of one state to the other like capital of one state to other state capital. National Highways are maintained by Central Govt. while State Highways by State govt.
What is the maximum width of road?
This Act provided a maximum vehicle width of 96 inches (2.44 meters) on the Interstate highway system. Subsequently, the Federal-Aid Highway Act of 1976 increased the allowable width for buses to 102 inches (2.6 meters).
Which is the dirtiest state in India?
Patna is declared the dirtiest city of India. This capital city of Bihar has a population of 1 million. After the result of of swachh sarvekshan came out the political leaders started blame gaming. For the fifth time Bihar gets the dirtiest state of India .
Whats the difference between freeway and highway?
The highway is a public road that connects the two cities, whereas freeway is limited and controlled access roads connecting city outskirts and rural areas. Intersection points are there in the highway to gain access along with ramps, whereas in freeway no intersection points are there.
Which is the longest expressway in India?
The newly inaugurated 302-kilometre long Agra-Lucknow Expressway displaced Greater Noida-Agra Yamuna Expressway as India's longest expressway. The 165-kilometre six-lane Yamuna Expressway is now the second longest and the second most expensive expressway in terms of the cost of the project.
Who maintain the state highway?
The state highways are maintained by the respective states or union territories through their public works department (PWD).
What is difference between motorway and highway?
When used as nouns, highway means a main, direct public road, especially a multi-lane, high speed thoroughfare connecting major population centers, whereas motorway means a broad highway designed for high speed traffic, having restrictions on the vehicle types permitted and merging lanes instead of cross traffic.
Which is India's second expressway?
Which is the best expressway in India?
Mumbai -Pune Expressway is 94.5Km long.
Which state has longest highway?
Which state has the highest road density?
Kerala has the highest road density among other Indian states.
Which state has longest national highway?
Bihar has 29 national highways and many state highways with total length of 3,766 km.
How many roads are in India?
India has a network of over 5,897,671 kilometres (3,664,643 mi) of roads as of 31 March 2017. This is the second-largest road network in the world, after the United States with 6,645,709 kilometres (4,129,452 mi).