Commercial goods vehicle ? In this article, we can discuss the commercial goods vehicle in India and this is the top four biggest commercial vehicle market in the world. Commercial good vehicles can be classified into Light Commercial Vehicles (LCVs), Medium Commercial Vehicles (MCVs) and Heavy Commercial Vehicles (HCVs) according to the maximum load they can carry. It is also the fifth-placed for a manufacturer of commercial vehicles. During the financial year 2005-06, the commercial vehicle segment developed at 36.96 percent. Medium and Heavy Commercial Vehicles (MHCVs) are shown the development of 39.9 percent and Light Commercial Vehicles (LCVs) are shown the development of 32.8 percent.
Commercial Goods Vehicle In India :-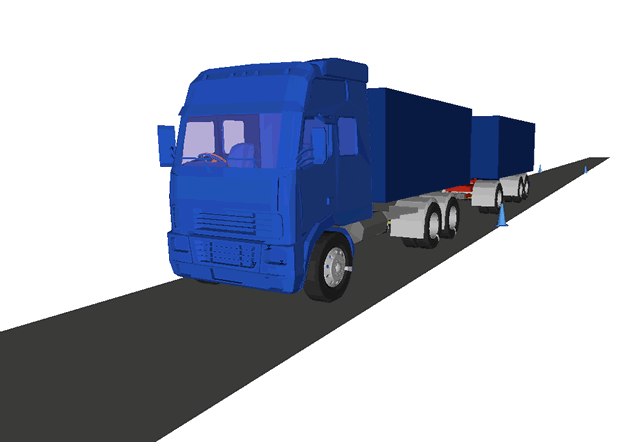 The commercial Vehicle in India is one of the globalization of businesses in various domains, the serious need to increase the service. It has also appeared and put extreme pressure over the service providers. The various commercial vehicles are already presenting their reliable services, but with requirements emerging round the clock, performance of these vehicles also become a major roadblock. The commercial vehicles companies are manufacturing certainly feel the competitive essence because of the raised bar of expectation. But, the technology taking leaps and bounds every day, improvement in performance. This reliability is touching greater heights. Currently, different commercial vehicles are running on Indian roads, but some of them stood out of the ordinary with their all-around excellence and satisfaction to both the businesses and the users.
Related :-
Warehouse and Warehousing Storage
Types of Warehouse
Warehouse Management WMS Services
What Is A Goods Commercial Vehicle :-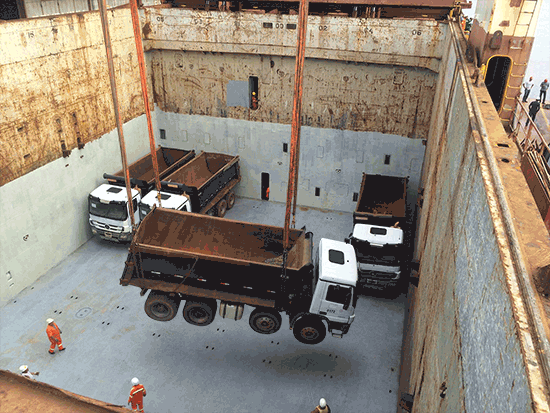 The commercial goods vehicle is used to identify a vehicle and the main reason is to transport goods or materials rather than passengers. This commercial vehicle will generally able to carry two, three or more passengers. However, after the seating will be something designed to carry materials or tow something large, and this feature will make up the majority of the commercial goods vehicle .
Type of Small Commercial Goods vehicles :-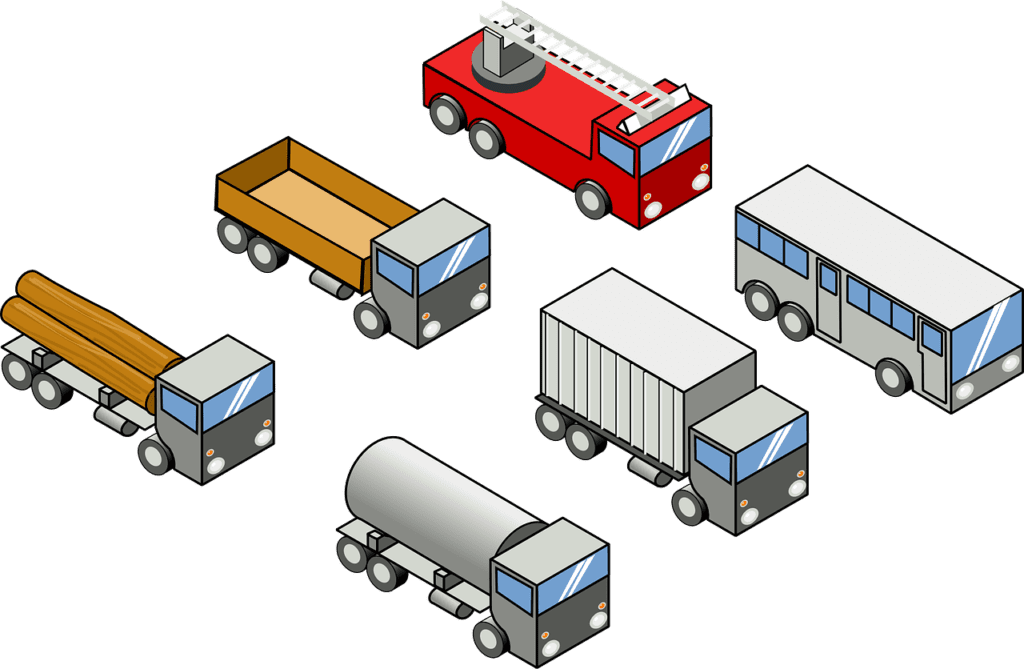 A van is one of the most used examples of Commercial goods vehicles. There are variations of vans and van-like vehicles which make up the commercial vehicle segment. Ther different types of commercial vehicle that are available in many countries.
Panel van Small Commercial goods vehicle :-
This is the most common type of commercial vehicle and many drivers favor its ability to carry a sizeable load while also being easy to drive.
Double cabin van Small Commercial goods vehicle :-
This van is similar to a panel van but an extra row of seats is fitted behind the front seats. The windows are added next to these rear seats.
Pick-up truck Small Commercial goods vehicle :-
It may use them more often as family transport than for moving cargo, pick-up trucks are classed as light commercial vehicles. It is design similar to cars and feel of the cabins is also tend to be made by the same manufacturer, especially the improved offerings of modern-day pick-up trucks.
Drop side van Small Commercial goods vehicle :-
It is a similar fashion to pick-up trucks and it has large and open loading bays at the rear. This van is generally based on existing commercial vehicles and panel vans.
Tipper van Small Commercial goods vehicle :-
It is a similar design to dropside vans and being two or three-seater vehicles with a large, open loading bay. It has extra technology surely makes a tipper van more costly than a drop side van. But, its facilities make it a popular choice of vehicle for those that want to transport the likes of rubbish or gravel.
Chassis Cab Small Commercial goods vehicle :-
These cabs are stripped down to the bare basics behind the one or two seat-row passenger cabin. The chassis rails are found, as against to a pre-assembled container or load area.

Related :-
Advantages of road transport :- Please Click
Disadvantages of road transport :- Please Click
Oversized Load Transportation Problems :- Please Click
Commercial Vehicle V/S Passenger Vehicle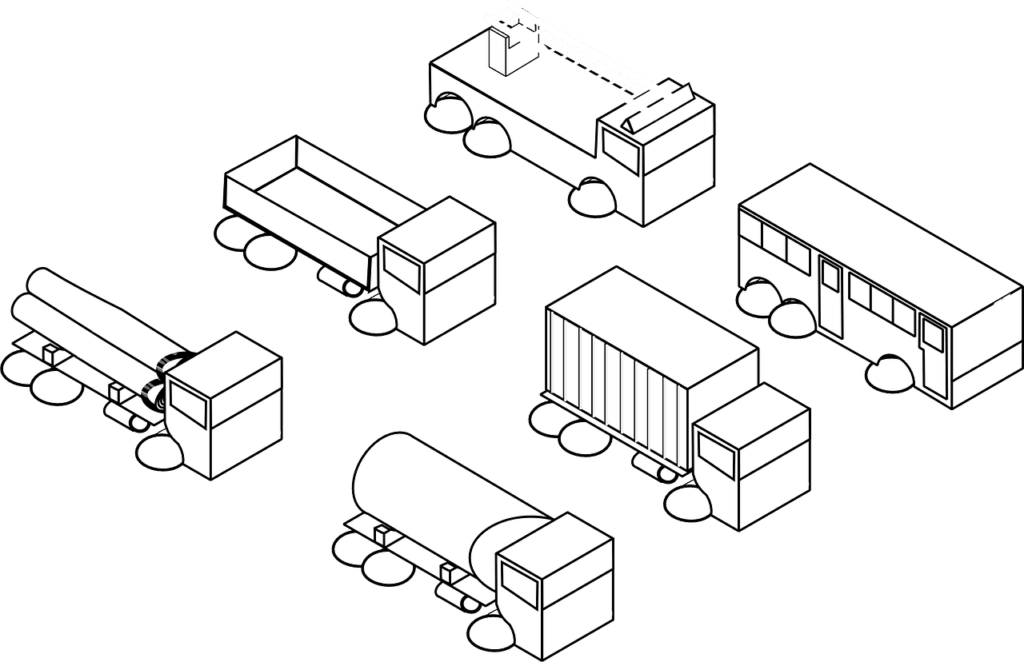 Commercial vehicle:-
Commercial vehicles are used to transport heavy goods and other things for commercial purpose and they include Trucks, Buses, Loaders, Big Containers and more.
Passenger vehicle:-
The passenger vehicles are the once used for traveling from one destination to another. It includes SUV cars, sedan cars, hatchback cars, bus, bikes, rickshaws and more.
LCV Vehicles Small Commercial Vehicles India (Light Commercial Vehicle) :-
The Light commercial vehicles are one of the motor vehicles with at least four wheels, used for the carriage of goods. It includes passenger cars, light commercial vehicles, heavy trucks, coaches and buses. The Indian light commercial vehicles (LCVs) small commercial vehicles in India includes a range of vehicles such as cargo, tempo, mini trucks, buses, and more. A few of the passenger cars, such as vans, are now being handled as light commercial vehicles.
HMV Heavy Motor Vehicle :-
HMV stands for a Heavy Motor Vehicle and this type of vehicle can drive commercial goods vehicles like truck, bus, van, etc. It is the license type used to drive more than 6 wheeled vehicles. Moreover, these drivers should have a button to drive commercial vehicles, call taxis and public transport vehicles. This is one of the heavy goods motor vehicle and heavy passenger motor Vehicle. These are used for a person holding a heavy vehicle driving license can only apply for a heavy trailer license.
Recommended :-
Transport Department :- Please Click
History of Transportation :- Please Click
importance of transport system :- Please Click
Very High Commercial Goods Vehicle Prices :-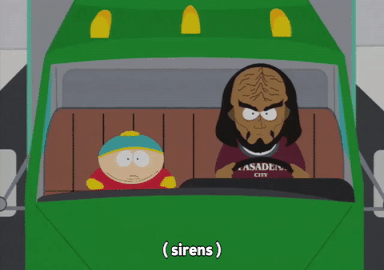 When you are buying a commercial goods vehicle and you will check vehicle prices in India. Anyway, searching at a new truck price in India may cause you to turn your attention to used trucks. It is important to realize that a new truck has a higher residual value. The commercial vehicles are used to send goods, both perishable and non-perishable. The various sizes are used to transport liquids, food items, vegetables, fruits, and other goods. you will save money if you buy a new truck. The SUV maker is one of the Indian country's leading company. It announced that it has increased prices of its passenger and commercial vehicles by an average of 1% in the Indian market. The vehicles booking prices will make the vehicles costlier by Rs 2,300 to Rs 11,500 depending upon the model. The new prices come into effect immediately. The different passenger cars cost about INR 15,000 to 50,000 more than their conventional counterparts. The higher purchase price of dual-fuel cars is commonly repaid in less than two years based on cost per km because dual-fuel cars offer up to 50 percent savings 10 based on current prices of petrol and CNG.
Low-quality vehicle manufacturing for domestic high price sale :-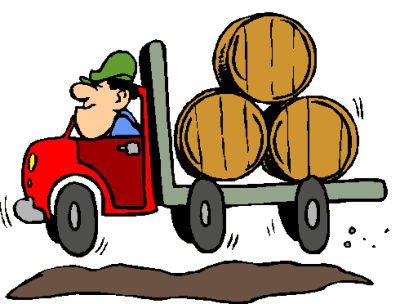 The goods vehicle manufacturers in India will continue to confront serious financial burdens and wholly apart from any changes in fuel economy regulations. This government automotive industry is mature and highly cyclical. The peaks vehicle demand basically parallel economic activity. So, this also manufacturers vehicles sale for high prices and the taxes also play a role here. Taxes are deducted from one's income already, then taxes on everything we buy. The government for import components of Manufacturers pays, then on the final product and manufacturers needs to make a profit but at the same time, keep the price of the product competitive.
Commercial goods vehicle Manufacturer Focus Only On Export :-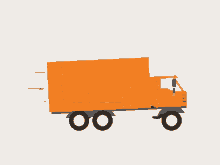 The commercial goods vehicles industry is one of the key drivers of India's economy, accounting for around 4 percent of India's GDP 1 and over 200,000 jobs. The automotive industry is only focused on export globally. This reports on client industries including the automotive sector. This commercial goods vehicles industry is focused on the manufacturer in the Indian market. it contains insights from two such global reports, the KPMG Global Auto Executive Survey 2010 and Brand and ownership concentration in the European Automotive Industry. These are analyzes data and examines.
There are three emerging themes within the India following:-
Growth and consolidation
Green revolution
Mobility revolution
Top 3 commercial Goods vehicle companies in India :-
Tata Motors, Ashok Leyland, and Mahindra & Mahindra are the leading Indian manufacturers of a commercial vehicle.
There are the following top three Commercial goods vehicle companies:-
Tata Motors :-
Tata Motors is one of the biggest producers of commercial vehicles in India and the model range includes trucks, tippers, pick-ups, and light commercial vehicle. This few most reliable and powerful products are Tata Prima, Tata Signa, Tata Tipper Truck and Tata LPT 3118.
Ashok Leyland :-
Ashok Leyland is one of the second biggest commercial vehicle manufacturer in India and responsible for the manufacturing of the medium and heavy commercial vehicle. The Indian automobile industry is maintained by the Hinduja Group. This product such as Titan Double Decker bus, City Transit Bus, Tusker Twin Axle Lorry and Ashok Leyland lorry.
Mahindra And Mahindra :-
Mahindra is one of the top three biggest commercial vehicle manufacturer in India and these truck and Bus Division in Pune. Mahindra launched a new series of smart trucks.
Commercial Goods Vehicle Life In India :-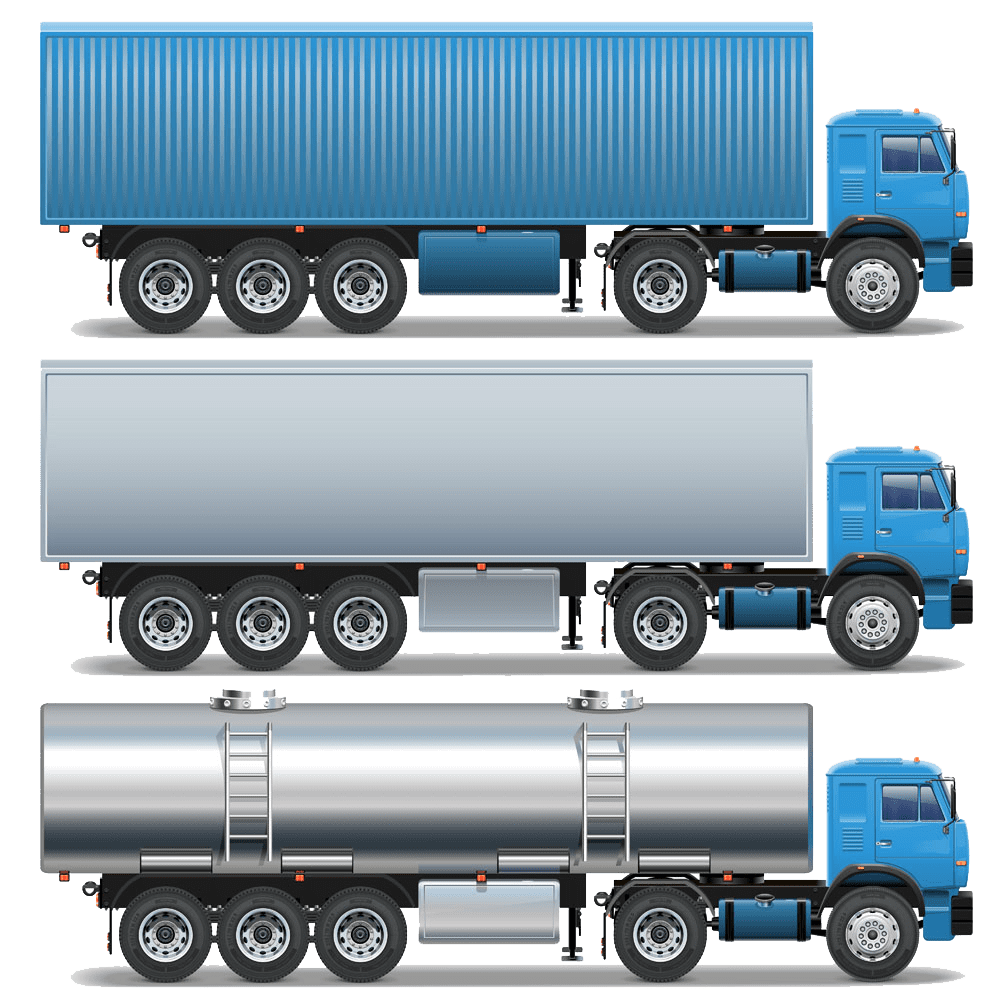 The commercial Goods or private vehicles are on the center stage of any discussion around pollution, traffic, and consumption in India. Its safe and sustainable handling is an issue of critical importance. The term commercial vehicles life covers all those motorized vehicles and that is no longer in use as they are no longer fit to operate or because they have become too expensive to operate. Like any other consumer durable, the moment vehicles become waste for consumers, they enter an altogether different economic sector where they acquire a second life and new value in the hands of recyclers, scrap dealers and sellers of parts in the second-hand markets.
Old Used Goods Commercial Goods Vehicle Prices Valuation :-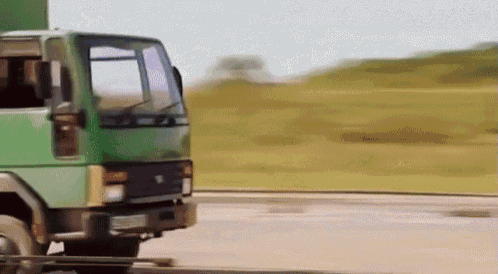 The old vehicle services are helped to vehicles buying and selling in India. They are many important players in the heart of India's online vehicle business and it such as buying and selling of used trucks, used trailers, used pickup trucks. It is also providing financial assistance as well as up to date information on new commercial vehicles. They attempt to offer finish straightforwardness in the purchasing and offering process and appropriately make all insights about the vehicle and the merchant accessible for our clients. The old commercial vehicle latest price is Rs 1 Lakh.
Commercial Goods Vehicle Politics Reason Big Nano Indian Project Fail :-
The reasons for the Tata Nano's failure are major ones following:-
Lack of Practicality :-
Two-wheelers are a little vehicle that let people navigate between traffic easily, while parking is rarely an issue. The Nano has the same issue as the parking issue but it was not a motorbike.
Positioning as Cheap :-
The automaker was under the misunderstanding that the low price would be enough to motivate people to buy the Nano. This nano car is a very cheap vehicle in India's markets, translates to low quality.
Emotionally Disconnected Advertising :-
Advertising is one of the most challenging aspects of marketing a vehicle like the Nano. A basic rule of advertising is to make an emotional connection to people or a bond with the audience that makes them want to experience the product. Tata car failed to the advertisements for the Nano.
Poor Build Quality Commercial goods vehicle :-
It is one of the most significant problems with the Nano was its safety rating. The manufacturer expected the Nano to receive four stars in the Euro New Car Assessment Program (NCAP) crash test. But, tested it in 2014, it failed miserably. The Nano lacked airbags and proper adult protection. Tata car did not meet basic UN safety requirements and was not as safe as Tata had claimed and expected it to be.
Non-Existent Public Relations Commercial goods vehicle :-
The automaker's bad public relations did not improve matters. The company simply ignored this crucial aspect. The nano company is also convinced the general public that the Tata car was so cheap because the company cut corners in the manufacturing process.
Production Issues Commercial goods vehicle :-
Another major problem that contributed to the Tata Nano's failure was the long wait time for delivery.
Related :-
Trucks Truckers and Trucking
Goods Transportation Problems
Logistics Overview
Factories survey
Commercial Goods Vehicle In India Conclusion :-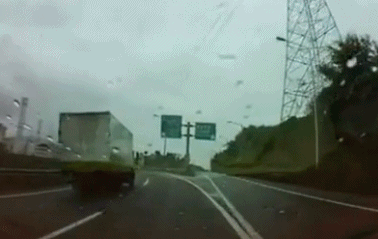 By considering all detail very useful with the help of commercial goods vehicle business growth and After the nuclear strike of Japan, Japan gained dignity in the world, are we not able to be Indian? foreign military use India mad vehicle, Indian military use foreign made vehicle. India and Japan oriented partnership raise in the commercial goods vehicle business. The collaboration of India and Japan are created to a new level in areas of infrastructure, manufacturing and high technology, including advanced transportation systems, civil nuclear energy, solar power generation, space, biotechnology, rare earth, and advanced material.
Click and follow for regular warehousing Upgraded Updated news report :- Please Click
Merger and Acquisition Group for efficiently Cost Optimisation :- Join (Investing Budget Min 10 Crore INR)
Warehousing Development and Regulatory Authority :- www.wdra.gov.in
India Logistics & Supply Chain Association (ILSCA) :- www.aplf.net
Federation of Cold Storage Associations of India FCAOI :- www.fcaoi.org
Central Warehousing Corporation :- www.cewacor.nic.in
ACMA The Automotive Component Manufacturers Association of India :-www.acma.in
Society of Indian Automobile Manufacturers :-www.siam.in
NOTE :- From our point of view, the biggest problem today is that due to mistrust, disagreement, insecurity, today the price of our business and daily essential commodities and raw materials is increasing infinitely unnecessary.We have a small effort which is expected that every good buyer should get a good seller without a middleman and a good seller gets a good buyer.We always provide advanced information on our behalf to our customers. If you are interested in public interest by the presentation and renewal of your business, then share with us by people what revolutionary changes you have made to your business that have benefited the people.So that our good business community and you also benefit forever. And people should benefit so that a good business environment is created.
Advantage Our Pro Membership :-We provide advanced support to our pro membership clients in Transportation, Logistics, Warehousing, Finance etc….
Recommended :-
Please click and See Our Endless Journey – Please Click
Manufacturer association in India – AIAI India ( www.aiaiindia.com )
Merchants manufacturer industries manufacturing companies
Difference between sales and marketing
Fraud Cases and Examples in Business
Business Problems and Solutions
Public frequently asked questions (FAQs) :-