The Manitowoc Company, Inc. is a multi-faceted producer of different cranes and associated items, along with foodservice equipment and ships. The Company's crane operations account for approximately more than half of total sales. Manitowoc also contributes to the heavy-duty construction, energy, transportation systems, and other industries, are global leaders in lattice boom cranes, tower cranes, rough-terrain cranes, truck-mounted cranes, and boom trucks. Manitowoc also makes all-terrain cranes and aerial work platforms, among other things.
The Manitowoc is considered the leading commercial crane machine manufacturer in the United States and a vital partner with the United States military. The firm employs roughly 1,400 Americans in the US. The majority of the employees work at the company's factory in Shady Grove, Pennsylvania, where the company usually builds the mobile cranes that it sells in the United States.
Manitowoc's founders' determination and power of inventiveness have set the road for Manitowoc to become powerful. Consequently, the Company's arduous efforts were recognized all over the world. As of now, the customer-driven approach of The Manitowoc Company fosters creativity and acceleration to successfully connect the company with its consumers and compete with other industries internationally in this inconsistent and rapid world. The Company aims for long-term success in its crane business. The crane company also focuses on using its innovation to create a wide range of original products for its customers, investors, workers, and partners.
Related :-
Warehouse and Small Temporary Storage Rental Services
Truck Rental Services
Forklift Crane Rental Services
Founder
Manitowoc Company, Inc. was founded in 1902 by Charles West and Elias Gunnell in the lakeside town of Manitowoc, Wisconsin, and is still in operation today. A shipbuilding and ship-repair enterprise, it has the previous name as Manitowoc Shipbuilding Company. Eventually, in the mid-1920s, the company has grown and evolved, joining the lattice-boom crane sector and expanding out into commercial material handling and heavy hauling equipment.
Now, the Grove Manitowoc Crane Manufacturing Corporation is one of five brands developed by Manitowoc Cranes. The Company was formed in 1947 by Brothers Dwight L. Grove and John L. Grove, with a friend named Wayne A. Nicarry. The main objective of this Company was to manufacture rubber-tire farm wagons. In Pennsylvania, the firm began in a tiny, leased two-car garage.
The Grove manufacturing products from Manitowoc comprises a large range of rough-terrain, truck-mounted, all-terrain, Grove YardBoss, industrial cranes, and Shuttlelift Carrydeck cranes. Over 40 versions of discrete cranes are available under the Grove label, with lifting capabilities ranging from 8.5 USD to 550 USD. The Company is also a significant provider of custom-built machinery to the whole world's military services.
As a manufacturing company, it has established several "firsts," along with introducing the world's first slewing rough terrain crane in 1968 and even the world's first trapezoidal boom in 1970. Thus it became the first associated with higher-level crane machine manufacturers to receive ISO 9001 quality assurance certification in 1994.
Startup Story
Grove began small, producing yard-type cranes for his domestic use. But later, when he had enough ideas and knowledge to build something in a huge amount, he grew to commercially produce cranes. John Landis Grove founded Grove Manufacturing in 1947. In the early times, farm carts were made by him, his brother Dwight Grove, and a friend Wayne Nicarry.
John developed a crude rubber-tired crane for lifting and shifting the steel required to manufacture the wagons. Eventually, Grove evolved and started to shift from an industrial farm equipment manufacturer to a crane company. And the first-ever heavy-duty production was the mobile hydraulic industrial cranes. By 1967, the Company had more than 1,000 employees and was developing various rough terrain and truck cranes.
In 1959, Grove launched its first product, the steer crane and the 4-wheel drive. Selling the product at first was little challenging. Nevertheless, in 1965, the company managed to sell 1000 cranes. As gradually the product was gaining popularity in next two years the Company sold approximately over 2000 cranes. But then, in November 1967, the Company was taken over by Kidde inc. Under the Kidde Company, the Grove products were manufactured steadily, and till 1979, 20 thousand cranes were sold. As the Company was getting weaker day by day, in the same year that is 1979, it was taken over by the Manlift inc. of Selma. After taking over, the Company sold more than 5000 cranes in about two years.
In 1982, the Company received its first award, entitled the US DoD Contractor Assessment Program (CAP) Award. The recognition became a major turning point for the Company because the Grove products sold by the Manlift Company started to face huge competition in the national market. This leads those to introduce the first Hydraulic Lattice boom crane range. However, after the launch, the Company could not handle the administration efficiently and took over again by Coles Cranes Ltd of Britain in 1984.
The Company began to develop the first-ever 305 tonnes TN3000 truck crane and sold it to a Swiss client in 1986. This launch was spread worldwide as, at that particular period, it was the biggest Hydraulic truck crane that was built in the US. Then after some time, eventually, The Company was acquired by Manitowoc for $271 million, which was a huge merge and is continuing to date. Venture capitalists-controlled Grove until Manitowoc acquired it, and following this merger, both Grove and Manitowoc had remarkable success in meeting their respective targets.
Total Manufacturing Plant Units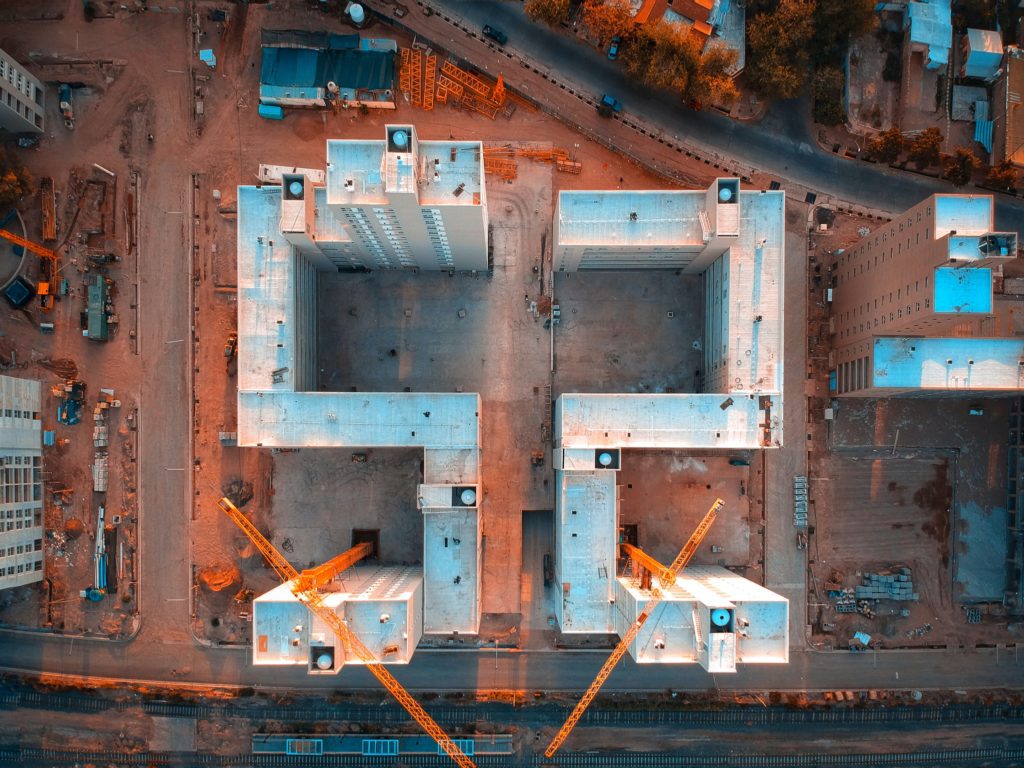 Presently, the Manitowoc cranes are manufactured at 14 factories have a network build within eight countries. Grove actually has their manufacturing unit spread all over the world which has actually made localisation a lot more practical. All the products are manufactured with top grade material and the cranes are unmatchable. It primarily functions over in 14 factories which are well distributed all over the world. The factories are present in the United States, China, Taiwan, Germany, France,, Portugal, India and Italy. The manufacturing units are distributed on the basis of production and demand in the particular region. Choosing the right location is always very important while setting up a manufacturing unit and grove has actually considered all the factors that can affect the sales of the company and has selected the most ideal locations for the manufacturing units
The United States
Shady Grove, Pennsylvania:
Grove all-terrain crane, rough-terrain crane, truck cranes, industrial cranes; National Crane boom trucks; Shuttlelift Carrydeck cranes, and the Manitowoc crawler cranes, all of these products were developed here.
Port Washington, Wisconsin:
With the acquisition of Exactech in 2006, Manitowoc owned this manufacturing plant. Port Washington had a $7.4 million expansion in 2007.
China –
Zhangjiagang:
Here, the Company has produced its first crane in November 2005. Potain cranes with capacities ranging from 5 to 25 US tonnes, as well as Grove and Manitowoc crawler components, were manufactured at the facility. At this location, Manitowoc Crane Care also maintains a tower crane learning center.
Taian:
In 2008, Manitowoc formed a collaboration with the Taian Dongyue Heavy-Duty Machinery Company, which was founded in 1972 and is based in China. Manitowoc Dongyue truck cranes are manufactured at this plant.
Germany
Wilhelmshaven:
Grove all-terrains, Grove GTK 1100, Manitowoc 15000; these products are manufactures in this plant. As this plant had faced higher competition, it had to go for an up-gradation. Thus, it was reestablished with updated technology in 2008.
France
Charlie:
Potain self-erecting cranes and mechanisms for all cranes are manufactured here.
Moulins:
This plant is primarily set up for the manufacturing of Portain tower cranes.
Portugal
Fânzeres:
This facility is being constructed for the purpose of painting, assembling, testing, and exporting Potain tower cranes.
Baltar:
This plant was inaugurated in 2007, and it collaborates with the Fânzeres location. Baltar is in charge of the majority of the work of cutting and welding.
India
Pune:
This manufacturing plant was brought in in 2007 with the acquisition of Shirke, and Shirke's headquarters were in Pune. Primarily the Potain tower cranes are manufactured in Pune.
Italy
Niella Tanaro:
This plant was established in 2000 and started the production of self-erecting cranes. In 2005, the company began manufacturing top-slewing cranes. In 2007, Niella was also expanded.
Specialization
Grove Manitowoc is a significant provider of military cranes to armed forces worldwide, with the majority of them being specially designed for arduous uses in isolated remote regions and the specific needs of air transportability. Rough-terrain, truck-mounted, all-terrain, Grove YardBoss, industrial cranes, and Shuttlelift Carry deck cranes are all part of the Grove product line in the Manitowoc Company. The capacities range from 15 USD and 550 USD.
The Company also focuses on working in a safe and nature-friendly environment as much as it can. The company's teamwork is undoubtedly good as all of the employee's ultimate goal is to fulfill the demands of the customers. They happen to do all the production and crane transportation work to do ethically to provide quality work. The company's primary objective is to work rigorously for continuous improvements to meet the customer's expectations and exile in it to provide ample satisfaction to its customers.
The Grove cranes are also available in some areas for Crane Rental and Hiring Service for the local customers or even the customers who approach them with proper justification and agreed terms and conditions. The company also aims at updating the technology and employing skilled professionals to serve the required demand of the products in time.
Hence, the Grove can be called the world's leading manufacturer of mobile cranes. Grove has also been providing extraordinary performance, leading it to be a good competitor in the international market. Grove's possibly the best reputation for quality and dependability remains unrivaled in the lifting business with the most stringent testing methods in the industry.
Heavy hauling and material handling industries have benefited from this contribution.
Grove was the controlling shareholder of National Crane Corporation, a boom truck manufacturer that had a direct competitor in Manitowoc Boom Trucks. The Department of Justice in the United States required Manitowoc to sell one of its two boom truck producers as a condition of authorising Grove's purchase. In early 2003, the company made the decision to sell Manitowoc boom trucks to Quantum Heavy Equipment LLC.
All the original and advanced crape production of the company are an important contribution to the industrial sector. Some of the best-rated cranes of Grove Manitowoc Company are listed below:
Grove All-Terrain Cranes: These cranes have a large lifting capacity, excellent off-road adaptability, and quick highway performances.
Grove Carrydeck Cranes: These machines are very easy to handle and have small layouts, good mobility, and high pick and carry capabilities that make it more convenient to work in plant maintenance and material handling businesses.
Grove Telescopic Crawler Cranes: These cranes offer a high value of gradeability and lifting capacity, as well as a full 100 percent pick and carry capabilities. They are primarily designed for exceptional operator ergonomics and mobility.
Grove Truck-mounted Cranes: These cranes have a long reach, huge capacity booms, and travel at highway speeds. It also features a convenient front outrigger for 360° operation.
Grove Manitowoc Cranes Regular Reselling Value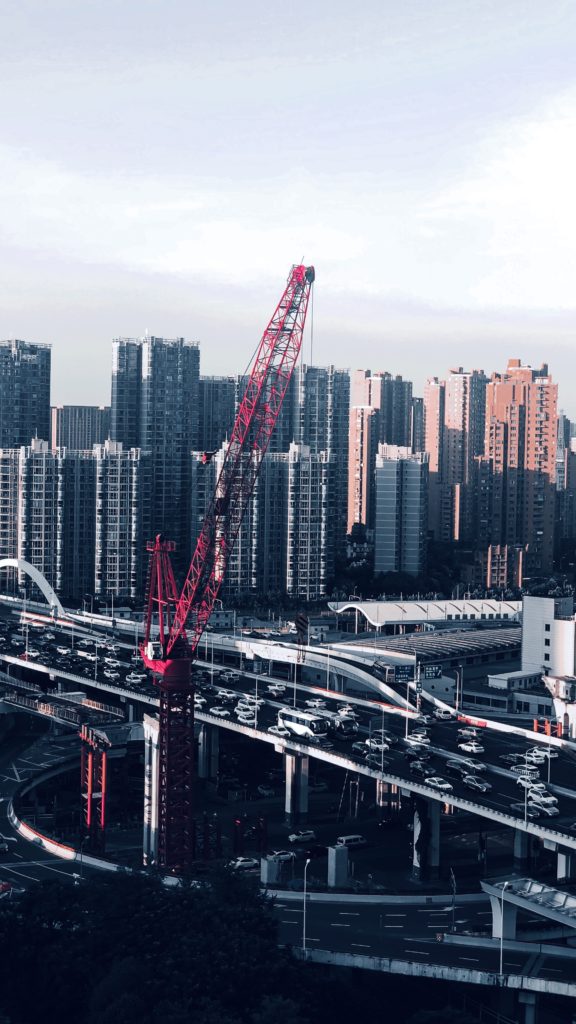 Grove Manitowoc Crane Manufacturing Company's products are extremely competitive in worldwide markets. They often compete in each of the other end markets based on industrial design, product quality, maintenance support services, product performance, Product costs, energy production savings, and many other contributions to sustainability and pricing. Considering the costs associated with operational disruption, the company usually makes the customers see quality and dependability as key elements in their purchase choice.
On largely unchanged revenue, the Company produces roughly $40 million. As a percentage of sales, it increased to 8.5 percent, representing a margin gain of nearly 220 basis points over the preceding year. Furthermore, the Company's diluted profits per share (EPS) have increased to $1.31, with the adjusted diluted EPS growing by about 195 percent to $1.89.
Related :-
Barge Rental Services
Specialist Offshore Project Working Projects
Specialist Onshore Project Working Projects
Strong brand names with profitable resale values, credibility for consistent and efficient quality products, and solution services are key criteria for considering the reselling values that the Company efficiently establishes. A well-designed and developed network of global distributors and customer relationships, diverse product line packages in the markets that the company serves, and a commitment to customer-focused engineering design and product innovation all contribute to the company's value.
Manitowoc Finance offers flexible, reasonable financing to get clients in the field with the proper equipment, allowing them to grab profitable new opportunities as they emerge. Manitowoc's Crane Care complete service packages put skilled diagnosis and repair at the customer's disposal, proving their efficient service. So, the aim of putting custom satisfaction upfront is what making the Company touching milestones. Also, the significant development and expansion of the crane industry, which now accounted for more than 60% of total revenues, relegated Manitowoc to a more dynamic company.
So as the Company's tagline goes, if you wish to build something real, you must go with Manitowoc. You only need to find out your choice within the Grove Manitowoc Crane Manufacturing company as it aims to provide the best quality and satisfactory crane machines to its customers.
Click and follow our page for regular upgraded and latest news about Material Handling and Crane Rental Service :- Please Click
People Frequently Asked Questions FAQ :-