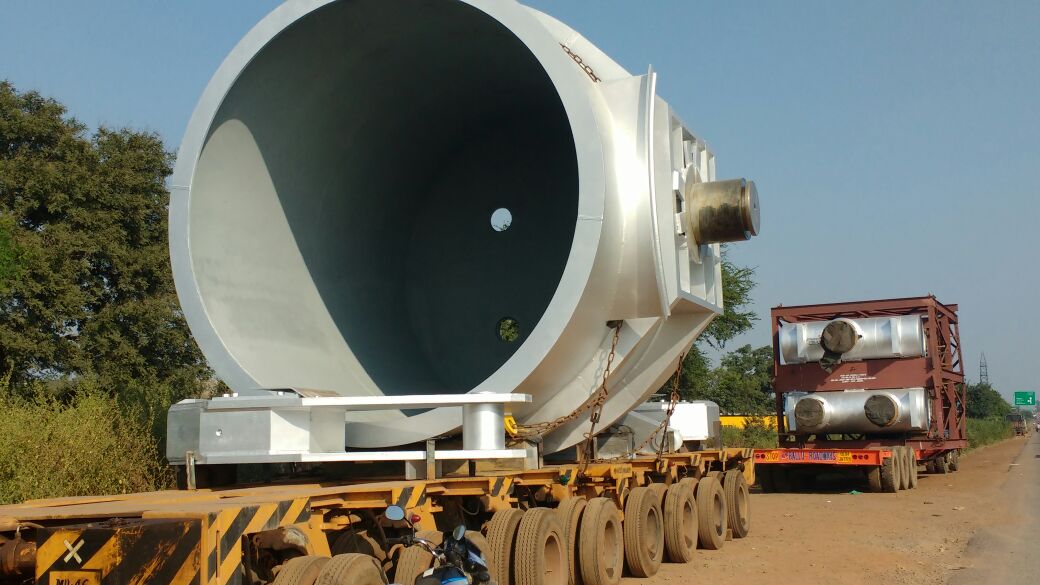 Overload transport? major problematic issue transportation industry check overview
Do you need to transfer Overload transportation goods to your required destination? If yes, then choose a company that offers you an Overload Cargo Consignment transportation service. But wait! Do you the meaning of OWC ? NO? Now you must be wondering what this term stands for. Well, OWC stands for Overload ODC cargo and the companies who heavy Overload ODC Cargo Consignment transportation service are hired by both individuals and big organizations for transferring their goods from one place to another.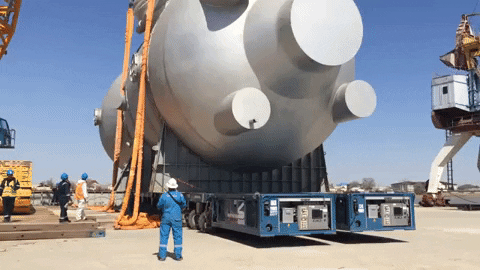 The weight of trailer's tare is around 15 tons which allows a maximum load of 34 tons. Any good which is higher than 34 tons cannot be transported via standard vehicle and thus, they are known as OWC or Overload Odc cargo.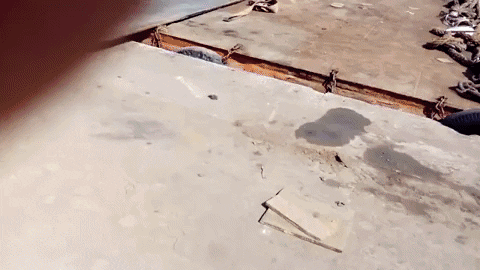 How is OWC Overload Odc Cargo transported?
This sort of heavy overload odc cargo is transported by a special equipment called a hydraulic modular trailer. This trailer is used for loading heavy weight goods which are more than 34 tons. It has 8 tires in each row that make it capable to load heavy weight goods.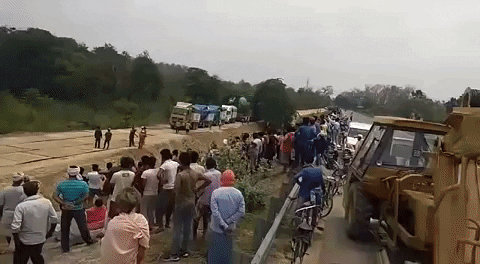 In present days, a large number of companies are offering this heavy overload odc cargo transportation service. Almost all of them will claim to offer the best but only a few are capable of doing so as this sort of project requires the expertise of professionals and their in-depth study. Therefore, only an experienced company can provide the best service as per customers' requirements.
ABCC India is a leading project cargo transportation service company that offers a wide range of overload odc cargo transportation service in each and every corner of the country. Backed by more than 45+ years of experience in this field, ABCC is a popular name in ODC and OWC sectors. Our Overload ODC cargo transportation department has also required experience as well as technical expertise to provide world-class service in hostile environments. Our professionals are highly experienced and skilled in this field that makes us capable enough to provide the best transportation service as per our clients' requirements. We believe in empowering our workforce with the latest technology which is highly required to get this job done in a perfect way.
What makes us the best in this sector?
We have more than 45+ years of experience in handling Overload OWC and ODC projects
We have a fleet of semi bed, low bed, long-wheelbase trailers, hydraulic axes etc.
Our workforce has extensive knowledge and expertise in this field
We have a special team of professionals who aim at offering customized solutions as per customers' requirements
Our professionals do in-depth study before taking up such projects
All our vehicles are equipped latest technical devices capable of carrying heavy weight goods easily
We assure to provide safest shipment of goods over long distances and in even difficult terrains
Our OWC Overload transport service has expertise in
Heavy equipment transportation Service
Power transformer transport Service
Windmill turbine transport Service
Heavy-duty construction material and crane transport Service
Storage tanks, Pressure vessels transport Service
Long Girders transport Service
We have a long list of shipment services serving more than thousands of clients from every corner of India. To get more info about our OWC Overload Heavy ODC Consignment transportation service, feel free to get in touch with us. We will be happy to serve you.