Starting from the very basic, a truck is a widely available automobile, defined as a vehicle with a heavy body weighing more than 3.5 tonnes and with at least 4-6 wheels used for carrying goods. From carrying fresh food to the supermarkets to road transportation is one of the most important components of the logistic industry, a truck serves several purposes. The truck plays an essential part in the entire distribution chain and also in integrating the other modes of transport. Catering to the requirements of the user and the purpose being served, there are large numbers of truck manufacturers who have set up several truck companies producing several types of trucks. Among the huge lot, Isuzu truck manufacturers serve as one of the world's largest truck manufacturers since time immemorial.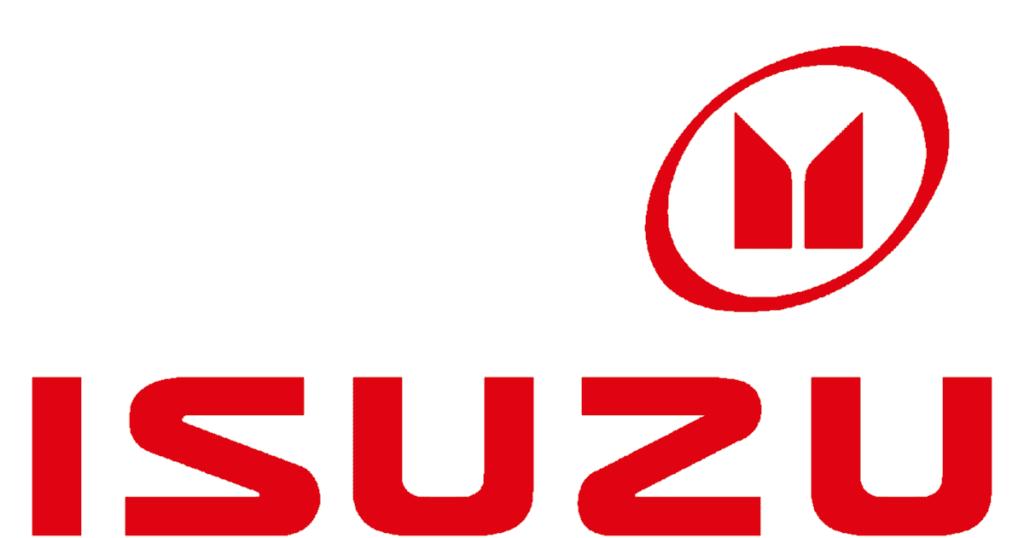 Related :-
Warehouse and Warehousing Storage
Types of Warehouse
Warehouse Management WMS Services
Heavy Duty Trucks and Crane Rental Services
Founder and Startup storyof Isuzu Truck Manufacturing
Originating in the land of the rising sun, Isuzu Truck manufacturing began in 1916 when the Tokyo Ishikawajima Shipbuilding and Engineering co. Ltd started a venture with the Tokyo Gas and Electric Industrial Company to enter into the automobile industry. Isuzu is one of the world's largest truck manufacturers and also multi types of truck manufacturers, its assembling centres being located in Fujisawa, Tochigi and Hokkaido. Soon after, there was a technical collaboration with Wolseley Motors Ltd and the first-ever passenger car, Fifteen A9 15/40 HP, was produced at the Fukagawa Factory in the Ishikawajima shipyard. Apart from building 550 Wolseley sourced CP trucks, the company also produced Sumida P-type Truck having an A6 engine and 2-tonne load capacity and Sumida no.1 bus having an A4 engine and 1-tonne load capacity, in 1927. The names allotted to the products were of historical importance.In 1934, the company was renamed after a meeting with the Ministry of Trade and Commerce from Ishikawajima Motors Ltd. to Isuzu, based on a river nearby. The Tsurumi Factory was established in 1934, and later on in 1937, the new company Tokyo Automobile Industries co. Ltd was established. The company specialised in manufacturing heavy-duty trucks and passenger buses, modernising the transportation facilities and contributing majorly to the Imperial Japanese Army. In 1942, Isuzu underwent some separations and split like Hino Heavy Industries Ltd parted its way. After the Second World War, the Sumida buses were resumed in 1945 with adequate permissions. The Isuzu vehicles were comparatively costly. Hence, the company was looking forward to a collaboration that took place in 1966 with Fuji Heavy Industries (Subaru). The Subaru 1000 was as good as Isuzu vehicles, but the agreement ended with the formation of Mitsubishi in 1968. The Mitsubishi agreement also came to an end with the collaboration with Nissan, which ended by 1971. Finally, after a year's effort, the durable collaboration with General Motors was made in 1971.
Related :-
Advantages of road transport :- Please Click
Disadvantages of road transport :- Please Click
Oversized Load Transportation Problems :- Please Click
Total manufacturing plant units-
The global truck manufacturing giant has continuously expanded its production process of various parts of its trucks by establishing large manufacturing units across different countries. With most of the manufacturing and final assembling done in Japan itself, the company also have its production lines in Indonesia and Thailand. Besides these highly efficient production lines, the manufacturing process is also supported by two overseas Research and Development (R&D) centres in U.S.A. and Germany. The whole production system is highly systematic, and complete synchronisation is maintained between the various units and schedules are made accordingly. By 2017, it started exporting a huge lot of trucks and opened its plants in Thailand, Australia, America etc.
Specialization
This global truck company is involved in manufacturing mainly three types of trucks which can be classified according to their sizes and uses. It includes heavy-duty trucks, medium-duty trucks and light-duty trucks. With this wide range of trucks, the company has successfully earned the loyalty of its customers and has been able to maintain its reputation in the market. Their trucks are characterized by high reliability, durability, efficient engines with high mileage and great performance. Added to this, the company also offers excellent after-sales services to its customers, which help them to retain their customers. With unique and innovative truck appearances, the truck leaves behind great impressions at first glance. With the help of its large global production and assembling line, the company is able to meet the market's demand and has built a highly effective distribution line. The Isuzu manufacturing plant specializes in heavy and medium-duty truck manufacturing and is the support system of several transport companies in Japan and abroad. Isuzu also specializes in a trailer truck that is a lorry with two or more sections separated by a metal bar. It also manufactures container trucks which is a truck with large storage space to carry huge amounts of cargo. A container truck costs more than a trailer truck as it has a higher and heavier commodity carrying capacity as compared to the other trucks.
Truck vehicle advantages
Affordable and efficient for short-distance transportation
Using a truck for short-distance travel or transportation of goods is way cheaper and convenient than any other mode of transportation. With more amount of goods getting transported at a time while incurring the same expenses, it proves to be a better option than a car.
Provides door-to-door services
The biggest flex of a medium and small-sized truck is that it can be easily used to provide door-to-door services. This makes trucks the best option to be used for courier, logistics or various other transportation services.
Safer and faster transit option
With a stronger and uniquely designed structure, trucks are clearly safer, reliable, and a faster mode of transportation regardless of the distance. Trucks provide better storage space for goods while being a safer option at the same time. Accompanied with powerful shock absorbers, these trucks can easily handle various disturbances faced during transit.
Versatility and scope for customization
One of the major advantages of using a truck is its versatility. Trucks can be used for various purposes and can be easily customised according to needs and conditions. Trucks are known for providing flexible, comfortable and reliable transportation services to their users. For such reasons, trucks can provide the best transportation services to their customers.
Safety is the priority
Flexible Services are also advantageous. Isuzu believes in lessening the driver fatigue and enhancing their visibility in the bad weather to ease the truck driver lifestyle. In its Giga model, which is a heavy-duty model, it uses its VAT technology in the high-frequency range totrack the distances. Isuzu also provides HSA (Hill Start Aid) mechanism for easy start and retarding system for easy stops in hilly terrains. The Isuzu truckcomes with an electronic facility to control the combustion every 1000th second, thus, promoting truck safety.Nowadays, there is also available electronic locking system available for protection of the goods and cargo as well as the automotive parts of the vehicles. The Isuzu system provides a predictive mechanism by measuring the truckload and the wearing out of automotive parts and gives the maintenance schedule. In order to bring pollution levels to control, Isuzu has tried its best to decrease fuel consumption and reduce the emission level from its diesel-based trucks. To establish this, Isuzu takes various steps to attain these objectives like:–
Increase fuel efficiency and decrease the Carbon dioxide release
Making exhaust gas cleaner and developing cleaner fuel.
MinimiseMinimise the use of substances that adversely affects the environment and reduce the noise produced by the engine while the truck is in movement.
Decreasing the ac refrigerants.
Recommended :-
Transport Department :- Please Click
History of Transportation :- Please Click
importance of transport system :- Please Click
Important Contribution in trucking and Logistics industry
The GM took 34% stakes in Isuzu in 1972, with Chevrolet LUV being the first Isuzu vehicle in America. The collaboration with GM was a significant luck enhancer for Isuzu's trucking business as their exports increased from 0.7% in 1973 to 35.2% in 176 due to GM networks. The Isuzu production increased 4 times, and it introduced Gemini in 1973, which was sold as Holden Gemini in Australia. GM also started using the Isuzu engines for its existing line of products. Due to several natural calamities, the Isuzu, though manufactures reliable trucks, there were several breaks down and truck accidents. But with its brilliant marketing strategy, the Isuzu truck manufacturing plant gained back its popularity. The Isuzu Elf developed in 1959 is one of the best light-duty trucks of the N- series. It also produced the Forward, which is a medium-duty truck of the F- series and Giga, which is one of the best of the C-series, E-series. Isuzu has global demand and business in more than 37 countries across the globe. Apart from helping the business, the Isuzu trucks are also used for relief and rallies. It has been 80 years since the first-ever Isuzu truck ran on the roads of Japan, and even now, it continues to be one of the no.1 rated truck manufacturers in the world. Isuzu trucks are a significant contribution to the logistic industry. The trucks manufactured by Isuzu are designed for goods transport, transport of cargo and are spacious enough to accommodate oversized loads. It also produces Isuzu Giga, which is a heavy-duty truck. Isuzu pick-up trucks are famous, prominently in Thailand and are exported to North America, Latin America, Australia etc. The truck capacity of the Isuzu pick-up trucks was 155,000 units. The Minamori-Kun online services help in tracking the vehicle movements and also tell about the driver activity log. Hence, it prevents the exploitation of truck drivers by small truck owners. Isuzu was widely appreciated in Asia and America for average truck sizes and truck mileages at moderate prices. Isuzu launched the D-Max, which is the lowest model starting at 7.15 lakh INR. D-Max, D-Max S-cab, D-Max V-cross are the popular ones among the light and heavy commercial vehicles. The Isuzu trucks have struggled to survive in the market in the early days, but at a later stage, they came up with heavy haulage trucks, reliable trucks, and truck averages.
Resale Market Class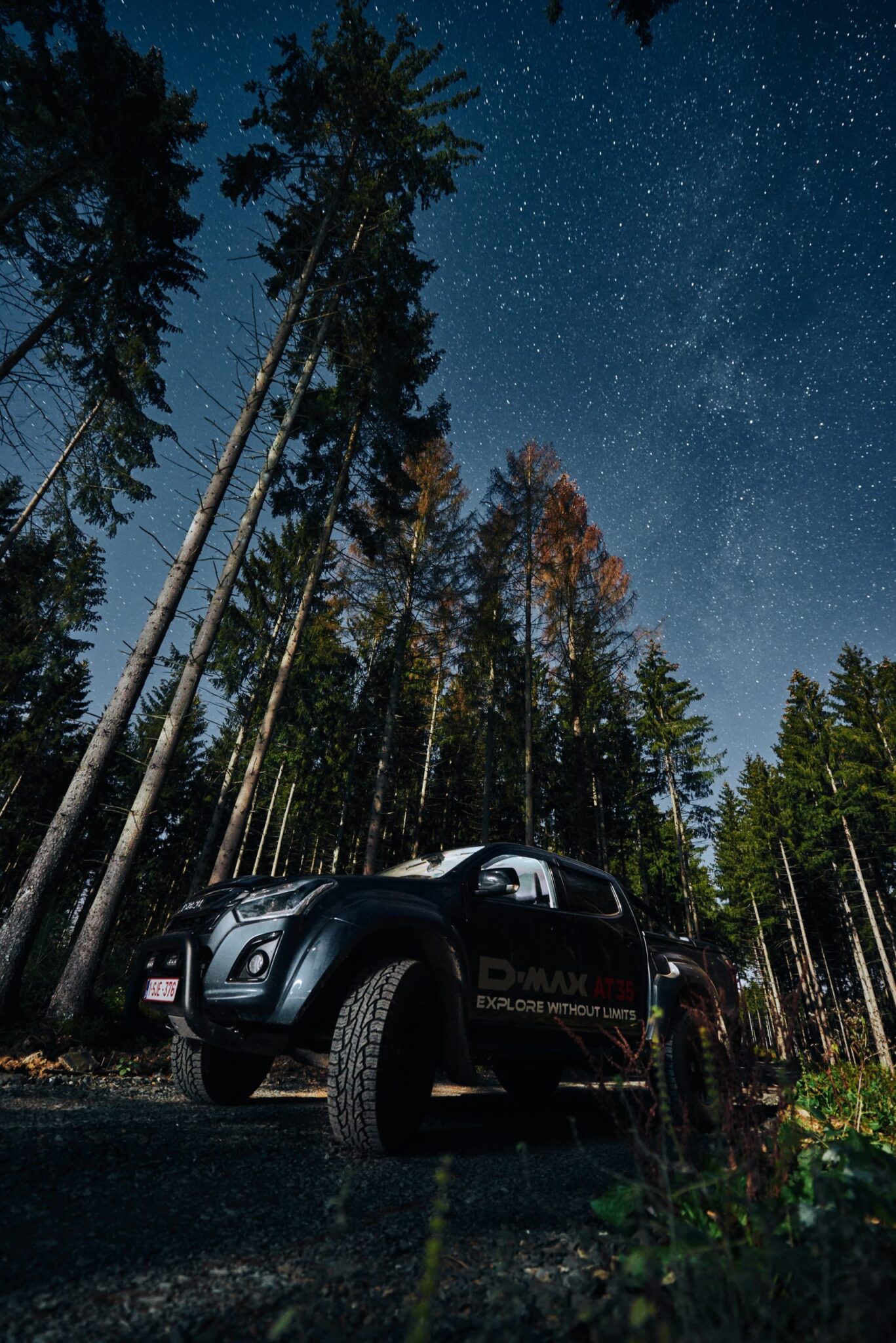 Isuzu is one of the largest truck manufacturers in Japan, and hence it tries to provide long-lasting, durable, comfortable, heavy-duty trucks like Giga. Their heavy-duty and medium-duty trucks are used for transit purposes all around the globe. They have been successful in capturing a significant share in the World transport and logistics market. Isuzu engines are one of the preferable engines also used by the Ford and Renault-Nissan vehicles. Isuzu trucks come with a powerful and efficient engine and a heavy body, finely built, and are recycled, which makes it a never-regretted choice. Even then, people purchase vehicles for several purposes, and some of them are very much interested in reselling. The resale values of the Isuzu trucks are not very much attractive that is around 40% and sometimes as low as 30%. The resale price also depends upon the condition of the vehicle and the kilometres driven. Though the Isuzu trucks are designed for durability purposes, they fail to fetch very good resale prices, as their engines are meant to function even when there is wear out. Isuzu has developed a global design perspective for all its facilities to reach beyond the national borders.
Related :-
Trucks Truckers and Trucking
Goods Transportation Problems
Logistics Overview
Factories Survey
Conclusion
Isuzu hosts the Fuel economy challenges across countries to help the truck owner operator to learn the efficient utilization of fuels. These events promote how the employees can save fuels by promoting better driving habits. Isuzu cars have not got a lot of demand in Indian markets, but its pick up vehicle still proves to be the best among the rest. The Isuzu vehicles have an advanced diagnostic system that monitors and produces an Isuzu Vehicle Health Report. Due to less demand for passenger cars, Isuzu focuses on the manufacturing of heavy body vehicles used for the transportation process. Isuzu had developed around 21 million diesel engines by 2009 and has increased its profit by 7% and doubled its truck production overseas. Hence, to conclude, Isuzu has continued to be one of the best truck manufacturers by providing heavy haulage trucks and pick-up trucks which seem to be the best among the rest.
Click and follow our page for regular upgraded and latest news about Road Truck Transportation Service :- Please Click
Isuzu Official Videos :- Please Click
Official Website :- www.isuzu.com
Public Frequently Asked Questions FAQ :-