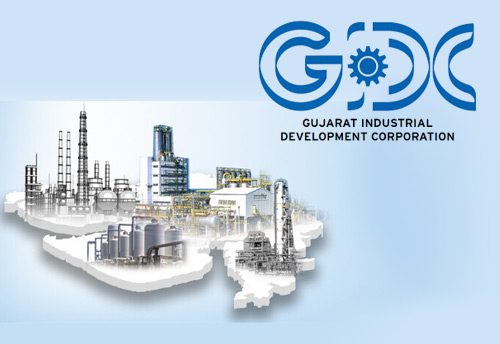 Gujarat is located in the west coast of India and the state of Gujarat has the longest coastline in India. It is the most dynamic entrepreneurs. The industries are innovative and highly professional. It has rich natural resources, a vast reservoir of skilled manpower and the most developed industrial infrastructure. This state contributes significantly to the economic development of the nation. It has become the most selected destination for industrial investment.
Related :-
Trucks Truckers and Trucking
Goods Transportation Problems
Logistics Overview
Factories Survey
What is GIDC?
GIDC stands for Gujarat Industrial Development Corporation and it is the Nodal agency of the Government of Gujarat for providing Industrial backbone of the state. It has been set up under the Gujarat Industrial Development Act 1962 as a Statutory Board.
Gujarat Industrial Development Corporation Details:-
Gujarat Industrial Development Corporation has been established with a vision to make GIDC an effective, vibrant and timely provider of quality industrial infrastructure with the easy and quick. The transparent delivery mechanism at a competitive cost and without losing sight of its social responsibilities.
It has been created for securing the orderly establishment and organization of industries in industrial areas and industrial estates in the state. This Corporation has established 202 industrial estates. Gujarat Industrial Development Corporation is accepted special investment regions, Industrial areas and large, industrial-specific estates in tune with the changing economic and industrial scenario
GIDC land allotment rules:-
GIDC has introduced a land allotment rule without any physical touch point where submission of all support documents and presentation. It will be done through the online system.
The application will be considered complete after the applicant submits the online copies of the application and required documents including project presentation.
The applicant has to submit the print out of the system generated application and acknowledgment. It is receipt along with all necessary documents through registered post. The 30 days before You are applying online in GIDC.
Please note that if above-mentioned documents are not received within the order time limit then application stands canceled.
Recommended :-
Transport Department :- Please Click
History of Transportation :- Please Click
importance of transport system :- Please Click
The problem faced by firms located in GIDC:-
The Gujarat Industrial Development Corporation industries are not in a position to play their role strongly due to different constraints and the different problems faced by the firms are:
Financial problems in industries.
Raw material requirements.
The industries are not fully open to the latest technology. The technology is approached with the problems of less production in minor quality and higher cost.
The firms also exposed to marketing problems.
Infrastructure is short availability of transportation, communication, power and other facilities in the backward areas.
Most of the industries are working below full potentials and there is gross under utilization of capacities.
Another important problem faced by entrepreneurs is poor project planning. The project planning is also one of the problems.
Management is another serious problem for industries.
GIDC plot transfer rules:-
The transfer of utilized properties is permitted by the Gujarat Industrial Development Corporation by charging transfer fees based on the utilization of property by transferor vide Circular dated announced this portal.
The transfer of non-utilized / open Industrial properties is permitted by the Gujarat Industrial Development Corporation by charging transfer fees 20 percent of prevailing A.P. and 1pnercent on-utilization penalty per year to a maximum of 10 percent. The applicant can apply for transfer of non-utilized and open plot to take benefit of the policy. Relevant Circulars have announced this portal.
GIDC BPAMS:-
The BPAMS stands for Building Plan Approval Management System and it is used for online payment method. This payment method should be made only by using the payment gateway provided on the GIDC-BPAMS website. The land crew size is more than 50,000 square meter then payment options are below:
The first option is 100 percent down payment upfront.
Another option is, the applicant can pay the down payment 50 percent of the OCA amount within 60 days of the receipt of allotment letter.
The remaining 50 percent is to be paid by 12 post-dated cheques (PDC) of quarterly installments with the prevailing rate of interest, which is subject to revision from time to time.
If the land crew size is equal to or less than 50,000 square meter then payment options are
30 percent down payment within 2 months from date of allotment.
The remaining 70 percent is to be paid in quarterly installments. It includes moratorium period of two years, initial 8 quarterly installments of interest only as per prevailing interest rate.
Remaining amount equally divided into 32 quarterly installments along with prevailing interest rate from 3rd year onwards.
Related :-
Advantages of road transport :- Please Click
Disadvantages of road transport :- Please Click
Oversized Load Transportation Problems :- Please Click
Architects – GIDC:-
Gujarat Industrial Development Corporation (GIDC), a corporation of the Government of Gujarat, seeks expression of Interest from reputed Architectural Firms, for empanelment of Architects to provide Architectural Consultancy for various projects across the State of Gujarat. The detailed pre-qualification criteria, the scope of work and other terms and conditions of empanelment can be downloaded only from the website.
Hiring companies future in GIDC:-
Gujarat Industrial Development Corporation (GIDC) current vacancies will be updated on their official website. There are many job openings for GIDC Recruitment. It will be released by the official's website and will update the detailed information of GIDC current recruitment soon on this page. The job seekers who would want to know the updates of GIDC recruitments and you can check here. Get all details of MIDC current recruitment by reading this page further. There are many private companies launched in the future project. It is also providing many job offers.
GIDC Benefit:-
GIDC land is classified as non-agricultural, thus eliminating the need for NA/NOC permission and need for verification of titles
Titles of GIDC land/building are free from encumbrances and are marketable
GIDC provides world-class infrastructure as well as state of art facilities in its estates.
GIDC estates provide quality water supply and adequate power supply.
GIDC estates are equipped with Chemical and Waste Disposal Systems
Regular Maintenance of Infrastructure
GIDC estates facilitate cluster benefits related to raw material, market, technology, common services, linkages, etc.
GIDC offers reasonable allotment price with flexible payment options
The chemical estates are equipped with environment management infrastructure
GIDC also provides sites/land for solid waste disposal and for CETPs at concessional rate
Neighborhood Rural Development in GIDC:
Rural development is one of the major benefits of industrial development. It has accepted greater importance in India today than in the earlier period in the process of the development of the country. It is a strategy package seeking to achieve enhanced rural production and productivity. It develops greater socio-economic equity and goa. It is also balanced in the social and economic development of industrial development.
Increasing employment in GIDC:–
Gujarat Industrial Development Corporation creates more employment opportunities and increases the mobility of labor. It has many of the units and labor intensive. There are many opportunities for both skilled and unskilled workers.
Economic and educational development of public life in GIDC:-
GIDC Industrial s provide employment to the local people. It is developed a host of facilities such as banks, post offices, insurance companies, housing, schools, health care facilities come up. This results in the development of backward areas and balanced regional development. It is also economical wise improved in these industries.
Transportation Increase in GIDC : –
Gujarat Industrial Development Corporation is increased online transportation facility and logistical services . The product of one unit might be the raw material for another unit. This unit is located close by transportation, it results in savings in transportation costs for the purchaser and assured market and reduced selling cost for the seller.
Infrastructure Development in GIDC :-
The infrastructural facilities as well as developed in the state and such as electricity, water, roads, telecom, etc. There are readily available in industrial estates. This industry need not spend their time and money to get electricity connection, water supply, and telephone connection. Therefore production can commence immediately without any wastage of time and resources.
Road and Highway Increasing in GIDC :-
The world is advancing in the current trend. Gujarat Industrial Development Corporation industries are attempting to recognize and fulfill the needs of investors in terms of world-class infrastructure. These state roads are constructed by GIDC for providing a good quality approach to the industries.
Banking and finance Service Class Increase in GIDC :-
The GIDC has also developed a bank and finance department. It is basic infrastructure, banks, post offices, etc. These are located in industrial estates. This facilitates business transactions to a great extent. The Gujarat Industrial Development Corporation units in an industrial estate can cooperate among themselves and undertake joint research. This research can be for exploring new markets, new sources of supply of raw materials, better processes, and more. They can share best practices relating to quality standards,TQM, TPM, ISO standards, and more. Such co-operation would benefit all the member units.
Side effects of GIDC industrial development:-
The biggest side effect of GIDC industries is leading to an increase in pollution as many units emit poisonous gases which over the years. It has turned out to be the main cause of global warming. Gujarat Industrial Development Corporation leads to a shift in the preference of people and they tend to prefer working there because of more money. This is providing opportunities rather than in agriculture sector and hence a gap. The Gujarat Industrial Development Corporation industry is created many side effect. This is one of the long term effects in this industry. It can lead to food shortages because of the lack of interest in agriculture and allied activities.
These industries tend to attract many peoples but it is providing the side effect of Gujarat Industrial Development Corporation industrial development. It leads to problem urbanization where many people from rural areas shift to urban areas leading to urbanization problems like lack of housing, congestion, lack of green space and health-related problems. It sometimes creates monopolies which ultimately lead to the exploitation of consumers of the country and the huge gap between the rich and poor is also attributed to the industries.
The Hooliganism in GIDC :-
This commonly involves conflict among gangs firms. It formed for the purpose of intimidating and physically attacking supporters of other industries. The main reasons may also occupy the local areas. This hooliganism, especially if there is a political undertone to such an industry.
Crime rate increase in GIDC:–
The crime rate is very fastly increasing in Gujarat Industrial Development Corporation. The occupying space concentration of them has been the most disturbing factors in industrial society. The literacy state is high in wean society. The criminal tendency is so dominated in developing industries.
Administrative robbery in GIDC :-
The administrative robbery is one of the theft. This theft of a robbery is increased by many industries. The robber intentionally, knowingly, or recklessly injures another person, with approaching bodily injury or death. The victim should attempt too many ways. It is the responsibility of all staff and faculty to notify Administrative Services if a suspected robbery is in progress.
High Corruption Increase in GIDC :–
corruption is considered a strong restriction on growth and development. High corruption is also increasing currently. It is also one of the side effects of industrial development. The academic literature finds different effects of corruption on economic performance.
Property Rate Increase GIDC :–
The real estate industries are rising property rates. So people are purchasing real estate, the transaction costs are considerably higher. They feel one of the side effect of industrial development.
Security issues in GIDC :–
security issues are the main problem of industries development. Gujarat Industrial Development Corporation industries are facing many security issues. These problems of change of agricultural land to non- agricultural uses attractive for sale. So Thus agricultural lands are not secure and it is a major effect of the whole industries. The upward shift in demand for agricultural land required for economic growth.
Related :-
Warehouse and Warehousing Storage
Types of Warehouse
Warehouse Management WMS Services
Heavy Duty Trucks and Crane Rental Services
Gujarat Industrial Development Corporation GIDC Conclusion:-
Above all information, we can discuss the Gujarat Industrial Development Corporation industries. It has created adequate accomplishment in industrial development. This is considering the scale of the country this development is away from satisfactory.
Please click & See Our Endless Journey – Please Click
Gujarat Industrial Development Corporation (GIDC) Public FAQs :-