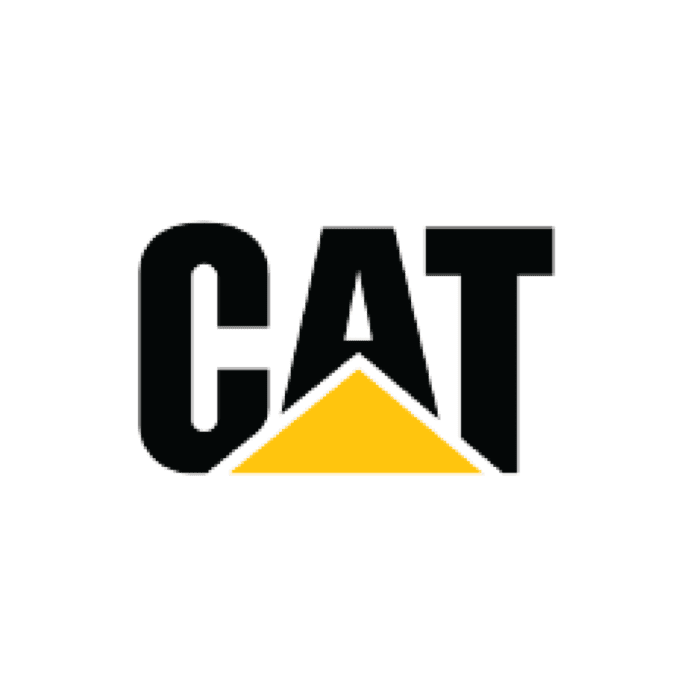 Caterpillar (often abbreviated to CAT) is an American multinational company serving since 1925. It has become one of the world's leading manufacturers of construction and mining equipment. It is also a producer of diesel and natural gas engines, industrial gas turbines, and diesel-electric locomotives. CAT (caterpillar) has been a huge worldwide seller of tractors, trucks, loaders, excavators, graders, scrapers, and other machines used in agriculture, construction, mining, logging, and industrial warehousing. Its headquarters is located in Deerfield, Illinois, U.S. Every company started from scratch, and so did CAT(Caterpillar). Despite being an old company, it continues to develop.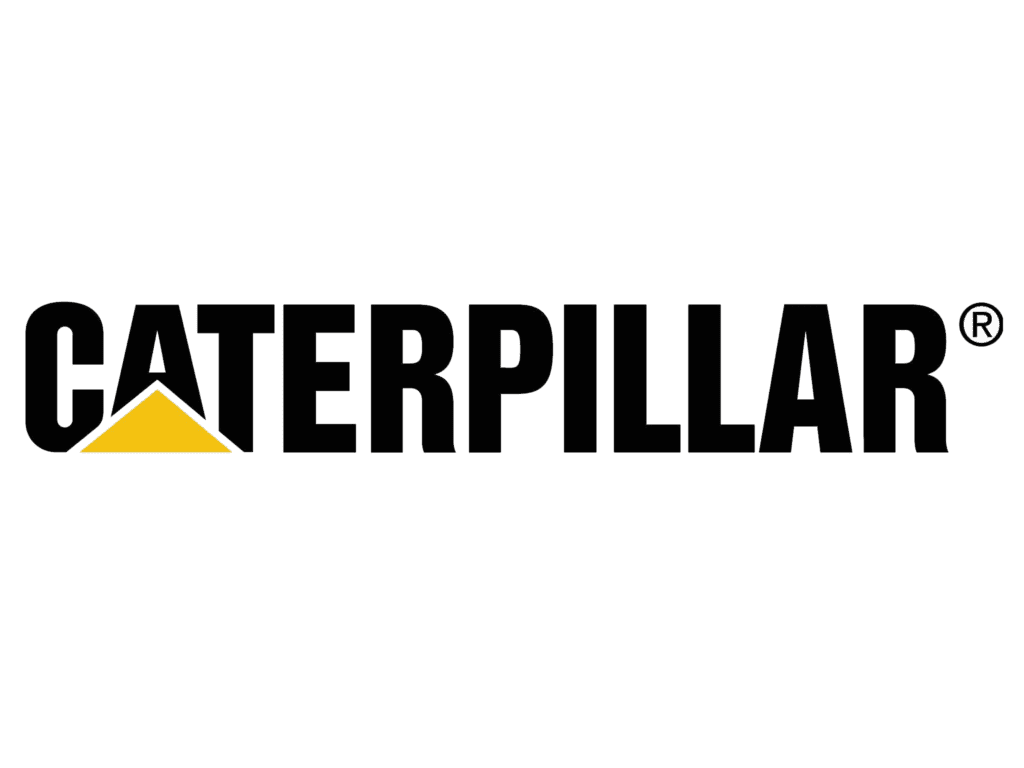 Related :-
Warehouse and Warehousing Storage
Types of Warehouse
Warehouse Management WMS Services
Heavy Duty Trucks and Crane Rental Services
Startup Story
The Caterpillar Inc., formerly (1925–86) Caterpillar Tractor Company, traced its origin in merging two California-based agricultural equipment companies headed by Charles Holt and Daniel Best in the late 19th century. The merging led to the birth of a new separate entity, California-based Caterpillar Tractor Company. Before the onset of Caterpillar Inc, two firms led by Charles Holt and Daniel Best were constantly making steam-driven wheeled tractors and harvesters to replace horse-drawn harvesting machines. In the 1890s and early 1900s, the steam tractors were extremely heavy, weighing over 400 kg, making them difficult to use. Benjamin Holt, one of the founding fathers of Holt Manufacturing Company, proposed to fix the issue by increasing the size and width of the wheels up to 7.5 feet (2.3 m) tall and 6 feet (1.8 m) wide, producing a tractor 46 feet (14 m) wide. It didn't solve the issue. Rather it made the tractors expensive, complex, and difficult to use. In 1904 Benjamin Holt thought of wrapping the planks around the wheels. So began the process of building the "Caterpillar" tractor. British engineer David Roberts built a similar steel tracked type tractor.
The new tractor successfully removed any obstacles and hurdles from its tracks without sinking in mud or dirt. Holt sold his first steam-powered tractor crawlers for US$5,500 (US$128,000 today) two years later. Holts opened a manufacturing plant in Peoria, Illinois, on February 2, 1910. During World War I, British and American forces used such treads on their armored tanks, and the Holt firm prospered further by making thousands of gasoline-powered tractors for their Allies. In April and May 1925, the Holt manufacturing firm merged with the financially stronger C. L. Best Tractor company to incorporate the Caterpillar Tractor Company. Thus the world's largest truck manufacturer Caterpillar was established.
Founder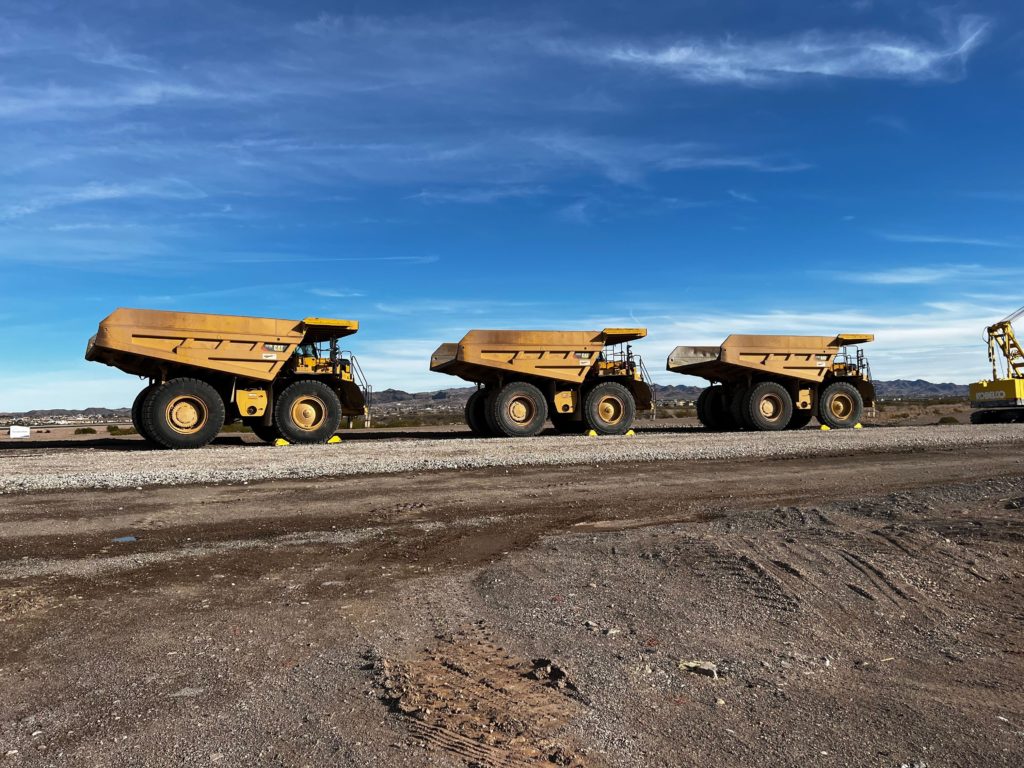 Truck manufacturer Caterpillar was founded 96 years ago on April 15, 1925. The founder of the truck company is C.L. Best. Clarence Leo Best (often regarded as C.L. Best) was the founder of C. L. Best Gas Traction Company in 1910. Later in 1925, Best merged his company with the Hold manufacturing firm to form Caterpillar Tractor Company 1925. C.L. Best was also chairman of the board of Caterpillar Tractor Company from its founding until he died in 1951.
Related :-
Advantages of road transport :- Please Click
Disadvantages of road transport :- Please Click
Oversized Load Transportation Problems :- Please Click
Total Manufacturing Plant units (local and global)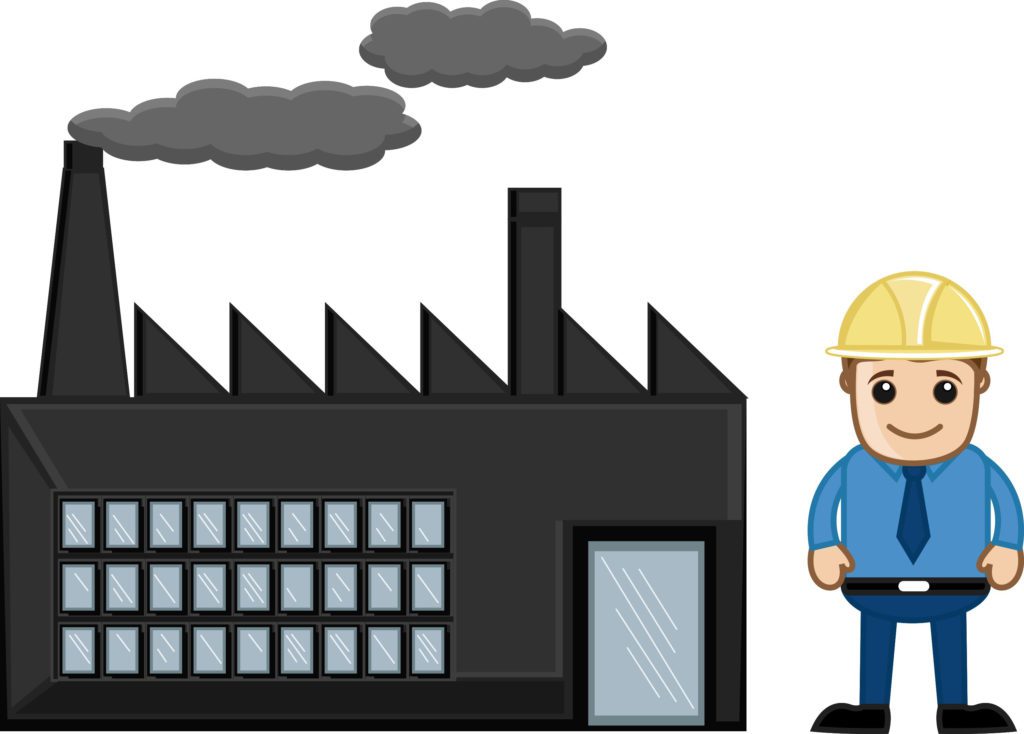 Caterpillar Inc. (CAT) is a multi-type truck manufacturer whose global presence and reach are throughout the globe. CAT provides manufacturing, marketing, logistics industry, services, research and development (R & R&D), and related facilities with over 500 manufacturing and servicing locations in approximately 180 countries worldwide. The company has grown substantially in size and revenue over the years, with more than 100,000 employees around the globe. CAT has its local manufacturing unit all over the United States. There are more than 60 primary locations in 25 states and dealers. Even though it has manufacturing plants all over the world, the United States employs most people. The CAT manufacturing plant units are available in Asia, Europe, Africa (South Africa), and Middle East (United Arab Emirates).
Specialization
It is no doubt that Caterpillar (CAT) is known for its production of large industrial work vehicles and machinery. It sells a wide range of industrial products, including machines, engines, and small-scale industrial tools. CAT operates through Construction Industries, Resource Industries, and Energy & Transportation. Alongside, it also provides finance and related services through the Financial Products segment.
Caterpillar has contributed to making over a wide range of machinery. The wide range of machinery made by CAT includes hydraulic excavators, heavy haulage trucks, motor graders, backhoe loaders, agricultural tractors, and other locomotives. CAT's machinery is used in mining, construction, road-building, road transportation, and material-handling industries. They are sold worldwide and are the major source of revenue. Leading machinery manufactured by Caterpillar firm includes tractors,on-highway trucks, off-highway trucks, heavy-duty trucks, pavers, combines, bulldozers, shovels, loaders, combines, and excavators. CAT is not simply called the world's best manufacturer for no reason.
Caterpillar (abbreviated to CAT) is known for its manufacture and production of on-road trucks. The production ceased in 2016, but it remains one of the best production of CAT. The reliable truck was used to carry the oversized load and abnormal cargo. CAT is also known for selling diesel and natural gas engines and gas turbines. It is used in locomotives like marine vessels and ships. It also acts as a power source for peak-load power plants and emergency generators.
Caterpillar also contributes to the production of defense products. The Caterpillar Defence Products subsidiary, headquarter located in Shrewsbury, United Kingdom. It provides diesel engines, automatic transmission, and other essentials required for defense and combat engineering tanks and vehicles. The Caterpillar Defence products are essentially used by the US, Sweden, Norway, Finland, Switzerland, the Netherlands, and Denmark. CAT defense products also contribute to the naval shipbuilding industry and nuclear submarines.
Although Caterpillar (CAT) is exclusively known for its industrial and machinery, it also contributes to smartphone development. CAT has produced and manufactured several smartphones for the industrial market. CAT's industrial smartphones have unique features that allow users to detect heat patterns using a unique thermal imaging feature. It is also known for its rugged durability and water-resistant resistance. There are more ways by which Caterpillar makes money. The company also makes money from its trademark and licensing agreements. Branded licensing of its logo and distinctive yellow color of its custom trucks also allows the company to make money, making it one of the key revenues for the business. The company's products are also in retail stores all over the world. In 2018 the company was ranked 28 out of 150 by License Global for its global licensor status.
Caterpillar contributes to the industrial and machinery industry and various additional ways such as Industrial Smartphone Manufacturer, trademark and licensing agreements, Midwestern operations, and Distribution networks. CAT (Caterpillar) subsidiaries bring in a significant amount of revenue. The leading subsidiaries of CAT include Caterpillar Financial Services, FG Wilson, Perkins Engines, Progress Rail Services Corporation, and Solar Turbines.
Truck Vehicle Advantage
CAT manufactured trucks are highly regarded for their neat and functional look and features. CAT truck vehicles are designed exclusively to increase productivity and minimize downtime. These trucks are twice the size of normal trucks. The massive monster size proportions of the vehicle make it easier to carry an oversized load. The heavy lifting of abnormal cargo is one of the easiest tasks for CAT manufactured truck vehicles. It can also be used in land clearing and truck loading. The outstanding life and stability provide maximum efficiency in carrying out the wide range of tasks, from underground utilities. There is neither any sag nor slop from the suspension. Even though the engine sounds loud, it is not that stressful. The average mileage of a CAT truck is roughly over 500 km/H.R. with 400 liters of diesel.
The trucks possess maximum breakout force, which increases payloads and decreases cycle times. This results in higher productivity in minimum time. CAT engineers ensure that truck safety is accurate. As the trucks are used for mining and construction purposes, CAT has ensured that the vehicles provide smooth and precise control. Smooth and precise control of such massive vehicles can be a heavy task, but it is easy to carry out with CAT's developed engines. It can be carried out with much ease and provides efficient workflow. The CAT technologies ensure easy maintenance with high reliability and long-lasting life. CAT's technology includes Industry-leading features such as fingertip controls, an advanced operator Presence Detection System (PDS), and informative displays for functional workflow. It ensures that one does not have to worry about high operational costs.
Recommended :-
Transport Department :- Please Click
History of Transportation :- Please Click
importance of transport system :- Please Click
An important contribution in Trucking and Logistics industry
Caterpillar Logistics Services Inc. (Cat Logistics) is one of CAT's subsidiaries, which examines a range of strategic options for its third-party logistics (3PL) business. It comprises over 12000 employees who handle more than 60 contracts. CAT Logistics brings in over $2.3 billion in revenue. CAT believes the 3PL business is a unique and beneficial asset with excellent growth potential for the company and its products. The third-party logistics business has been a high-performing operation within Caterpillar that serves small truck owners and customers worldwide of different industries. The president of CAT Logistics focuses on the significant growth of opportunities and more options for its future business growth. CAT Logistics states that manufacturing logistics and transportation operations and Caterpillar brand parts distribution are important elements for core business and are not a part of the strategic review.
Trucking is an important element that plays a significant role in the economy of a country. It is responsible for developing rural and remote regions as trucking contributes to mining and construction purposes. Road transportation is interlinked with Trucking. Both pave the way for development, productivity, and smooth transportation. CAT, with its modern technologies and advancements, has contributed to this Trucking industry. It has provided the world with its excellent products and trucks, which have excellent features and functions. As the rate of urbanization is increasing, the movement of inter-state and intrastate freights is increasing considerably. This requires the attention of the trucking industry. It also provides job opportunities to people. People who are willing to drive massive vehicles and contribute to development. Driving such massive vehicles is not an easy job as it requires a lot of effort. But with CAT'S technologies, it has become an easy task to perform. But the thing that is required to push forward these Development cycles are drivers. There has been a shortage of truck drivers. But to sustain in this era, people are willing to perform such tasks. CAT has made it easier with its technology.
Resale Market class
Every manufacturing company wants to gain profit while providing the best services to its customers. Caterpillar (CAT) company has been growing incredibly well and works with a network of dealers worldwide. CAT aims to grow its business while investing in areas that will provide more potential growth and facilities. There are so many other companies in competition with CAT. Despite the tough competition, CAT company has managed to hold strong resale market value. Caterpillar had the highest share among other marketers, with 40.3% of postings for excavators of all size classes.
CAT is heavily influenced by top producers and engineers responsible for the company's stable and consistent development. The producers and engineers are highly trained to provide the best strategy to the company. With their integrity, commitment, and teamwork, the company has sustained throughout all these years and continues to be at the top. CAT aims to double its Machinery, Energy, and Transportation (ME&T) services sales to $28 billion by 2026. Caterpillar insures used machinery, and companies can customize their used machinery purchases. CAT continues to provide their best facilities for its customers with their reselling value.
Related :-
Trucks Truckers and Trucking
Goods Transportation Problems
Logistics Overview
Factories Survey
Conclusion
Caterpillar (abbreviated to CAT) has continued to give its best and satisfactory services in the Trucking industry. The machinery and products manufactured by CAT are renowned and highly appreciated all over the world. It has helped in many fields such as mining, construction, building, and even producing defense products. The world continues to grow and advance, and so does the trucking industry. CAT is one of the leading companies in the trucking industry.
Click and follow our page for regular upgraded and latest news about Road Truck Transportation Service :- Please Click
Caterpillar Official Videos :- Please Click
Official Website :- www.cat.com / www.caterpillar.com
Public Frequently Asked Questions FAQ :-