In this article, we can see the best manufacturing industries of biscuit and chocolate in India deep detail.
Biscuits – Chocolates Industry In India Short Introduction:–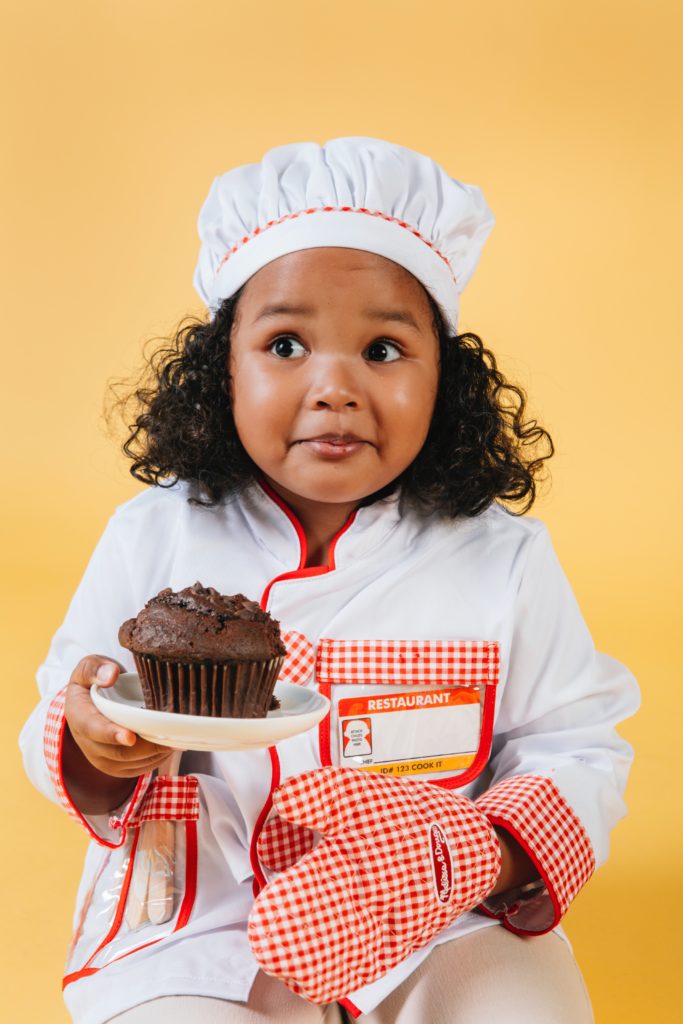 Biscuits and chocolates have become a favourite item for the children. Even most people in India prefer their tea and coffee. Therefore as the demand for the biscuit and chocolate increases in India, more numbers of these industries are started in India. In this article, we can see the list of top 10 companies in India that are manufacturing biscuits and chocolates in the upcoming paragraphs.
Top 10 Biscuit Manufacturing Companies in India:–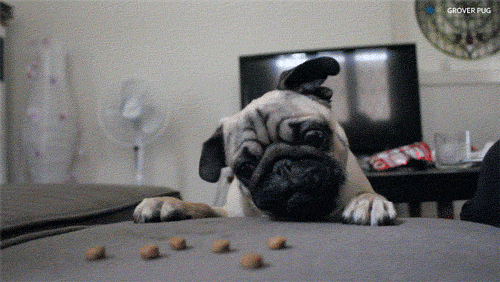 In this topic, we can see the best biscuit manufacturing companies in India with their features and importance of transportation in biscuit company are explained.
Parle Products Pvt. Ltd :-
This Company was founded in the year 1929. At first, they have started with manufacturing sweet and candies, later on, they have upgraded with the biscuit products. They have 10 units for manufacturing biscuits and 75 units for manufacturing confectionaries. The various products manufactured by them are biscuits, sweets, and snacks. The various types of sweets are an orange bite, melody, mango bite, Poppins, etc. The snacks varieties are Mexitos, Full toss, namkeen, etc.
Britannia Biscuits :-
This biscuit manufacturing company was started in the year 1892 in Kolkata. It is one of the trusted and reputed biscuit manufacturers among all the top companies in India. The various products manufactured by this company are bread, Dairy, and Cakes. The popular biscuits manufactured by this company are Good day, Crackers, Nutrichoice, Marie Gold, Tiger, Milk Bikis, Little hearts, BourBon, Nice time, and pure magic.
SunFeast Biscuits :-
Sunfeast biscuits industry was established in the year 2003 by the ITC group. They produce biscuits with high quality and taste. Hence this branded biscuits has become famous among the more number of peoples in India. Various products manufactured by this industry is Health bites, light n fun, cream delight, and cookies. The most popular brand of biscuits is Sunfeast milky magic, sunfeast dream cream, Sunfeast snacky, Sunfeast dark fantasy, Sunfeast nice, sunfeast glucose, and many more.
Priya Gold Biscuits :-
It was started in the year 1992. The Surya food & Agro Ltd has started the process of manufacturing and selling in the name of Priya gold. The trademark brand name of this biscuit industry is "Haq Se Maango" and "Priya gold". This company has three manufacturing brands in Noida. The various products manufactured by them are Biscuits & cookies, confectionaries & chocolates, juices, beverages, cakes, etc.
Anmol Biscuits :-
It is one of the leading biscuit manufacturing industries in India. It is the best trailer transportation biscuit-chocolates industry as it has 600000 retailers and 3000 distribution channel all over the country. The cake production started in the year 2004. They manufacturer more than 30 varieties of products some of them are biscuits, cakes, cookies, Rusk and many more.
Horlicks Biscuits :-
The Horlicks biscuit manufacturing company was started in the year 1992. The main aim of this company is to extend the energy of Horlicks to the solid nourishment. Each biscuit pack comes into existence with 100% RDA calcium. The two varieties of biscuits available are elaichi and standard.
Dukes Biscuits :-
Duke's biscuit company was started under the Ravi foods Private Ltd. The tagline which is used in every biscuit packets is 'Energy Unlimited'. It has 12 manufacturing plants in two locations of India. The products manufactured by this company are listed under the categories such as Biscuits junction, Waffy delights, The chocolate zone, The confectionary shops, and new bibes.
Nezone Biscuits :-
The Nezone biscuits are manufactured at Tezpur which is the largest manufacturer of biscuits in Assam. The name of the company Nezone stands for the northeast zone. This company was operated and owned by the Marwari family. More than 35varieties of biscuits was manufactured by this company. Some of the popular brands are chocolate Marie biscuit, Marie biscuit, milk rusk, suji rusk, orange Marie biscuit, and lots more.
Bisk Farm :-
This was started in 2000. This company is owned and marketed by the Saj food products, which is a part of Aparna group of companies. The various first quality products manufactured by this company are Savouries, Danishes, special cakes, Bread, Rusk, Cookies, and many more.
Rose Biscuits :-
The tagline of this company is pure joy, healthy, and tasty. This company was started in the year 1987 and the manufacturing plant is located in Hyderabad. These biscuits are available as cream biscuits, Marie biscuits, salt biscuits, and so on.
These are the best biscuit industries in India. And they contribute to the growth of the Indian economy.
Related :-
Warehouse and Warehousing Storage
Types of Warehouse
Warehouse Management WMS Services
Public frequently asked questions (FAQs) about biscuits :-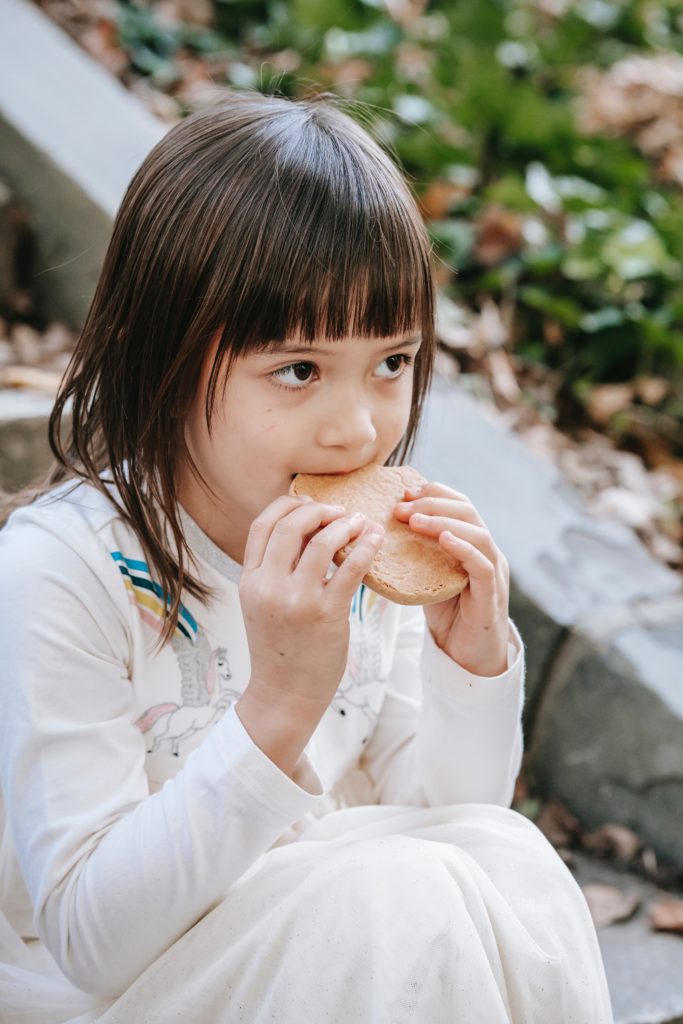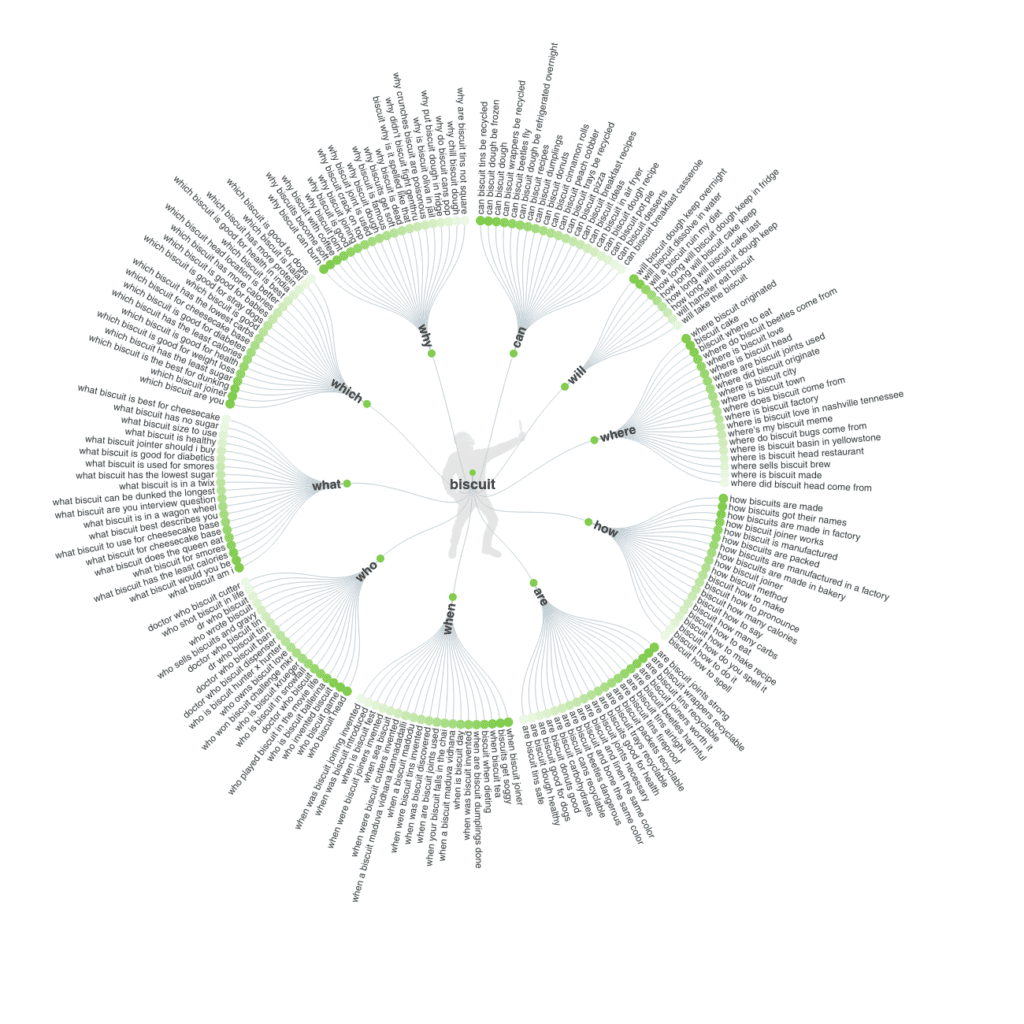 What is the oldest biscuit in the world ?
The earliest surviving example of a biscuit is from 1784, and it is a ship's biscuit. They were renowned for their inedibility, and were so indestructible that some sailors used them as postcards.
Which is the famous biscuit ?
Can we eat salty biscuits with tea?
Salted biscuit is a large diameter biscuit that has a crumbly texture and a salty flavour, which is quite tempting to people of all age groups. It goes well with tea and coffee, and can be used as a canapé too.
Parle G biscuit good for health?
Health benefits of parle g biscuits, glucose biscuits
Parle-G biscuits provide instant energy. As in the case of all biscuits, they should not be consumed in excess as they contain sugar and fats.
Which biscuit is good for diabetes ?
Nutrichoice Essentials are diabetic-friendly biscuits from Britannia. They are available in Oats and Ragi variants in On the Go Convenient packs. They help manage blood sugar levels and are diabetic friendly as they have: High dietary fibre.
Biscuits a junk food?
What is junk food? Junk food is unhealthy food that includes sweet drinks, lollies, chocolates, sweet snacks, chips and crisps, crunchy snack foods, biscuits, cakes, most fast foods, pies, sausage rolls, jam and honey.
Which is the world largest selling biscuit?
Parle-G, the glucose biscuit brand from Parle Products, has consolidated its position as the world's largest selling biscuit brand.
Why is Parle-G so cheap?
Parle-G biscuits also gained traction as they were preferred by government agencies and NGOs working to distribute food relief packages to people during the pandemic, Shah said. He added that this was because the company sold the value packs for as cheap as Rs 2 besides being considered a good source of glucose.
How do you serve biscuits with tea ?
Tea. Essential, and critical (as you're dunking) that it's served in a wide-mouthed mug, and preferably (as you're eating three biscuits) a pint mug at that. Beyond a whistle-whetting first slurp, do not actually drink any of the tea until you've finished dunking, as that will dilute the biscuit flavour.
Which is the best Marie biscuit in India?
Tea. Essential, and critical (as you're dunking) that it's served in a wide-mouthed mug, and preferably (as you're eating three biscuits) a pint mug at that. Beyond a whistle-whetting first slurp, do not actually drink any of the tea until you've finished dunking, as that will dilute the biscuit flavour.
Parle-G make you fat?
Sugar Biscuits contain moderate to high amounts of sugar and act as empty calories. If taken in higher amounts it can cause various disorders such as obesity, diabetes, etc. It also gives sudden spike to the blood sugar levels.
Which is the best Marie biscuit in India?
In India, Treff Marie Biscuits by Disha Foods is one of the most popular brands. Other popular brands of Marie Biscuits in India include Mariebon (Bonn Food Industries); Vita Marie (Britannia Industries); and Marie Light (ITC Limited).
Should we eat biscuits with tea?
But, as for an accompaniment with the morning cup of tea, biscuits can further contribute to acidity and indigestion due to its refined wheat flour and saturated fat content. Ideal start to the day ! Water, water and more water– Water is the best tonic for the body in every way.
Why is it called a rich tea biscuit?
Originally called Tea Biscuits, they were developed in the 17th century in Yorkshire, England for the upper classes as a light snack between full-course meals.The plain flavour and consistency of rich tea makes them particularly suitable for dunking in tea and coffee.
Does Parle G have egg?
Parle G biscuits are a ubiquitous part of Indian kids' lives. Most biscuit recipes have no egg.
Which biscuit is good for weight loss?
Nairns Dark Chocolate Oat Biscuits, These tasty wholesome biscuits are packed with oats and fibre and are free from palm oil, hydrogenated fat and wheat. Perfect if you're on the hunt for a healthy biscuit! Each one has 55% less sugar than the average biscuit and is just 45 calories.
Why is Parle-G successful?
Product. Though the low price is one of the factors for high acceptability of Parle-G by the masses, however, there is another big factor due to which Parle-G is such a huge success i.e. good taste and quality of biscuits.The biscuit brand is tasty, and a treat for the consumers.
Who owns Parle G?
Vijay Chauhan is the patriarch of the family that controls Parle Products, best known for its popular glucose biscuit, Parle G.
Who invented Marie biscuits?
Peek, Frean, a London bakery first created the Marie biscuit to celebrate her marriage in 1874. The reason for this and why it became such a global success is a mix of fluke and timing. It was the height of the Industrial Revolution in Britain, and biscuits were one of the more unexpected products of it.
Biscuit harmful for health?
Most biscuits are consumed with a cup of tea or coffee. But the problem is that biscuits provide more than crunchiness. They contain large amounts of kilojoules, unhealthy fats and highly processed carbohydrates. What's more, they're mostly low in fibre and whole grains
Top 10 Chocolate Companies in India:–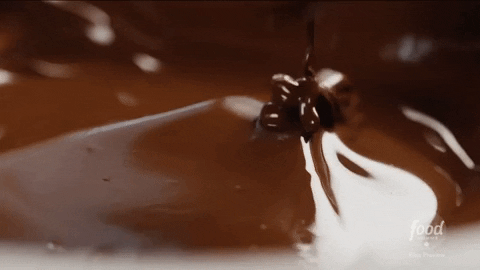 As there are many chocolate manufacturing companies in India, we can see the top 10 chocolate manufacturing companies and transportation for chocolate companies in India.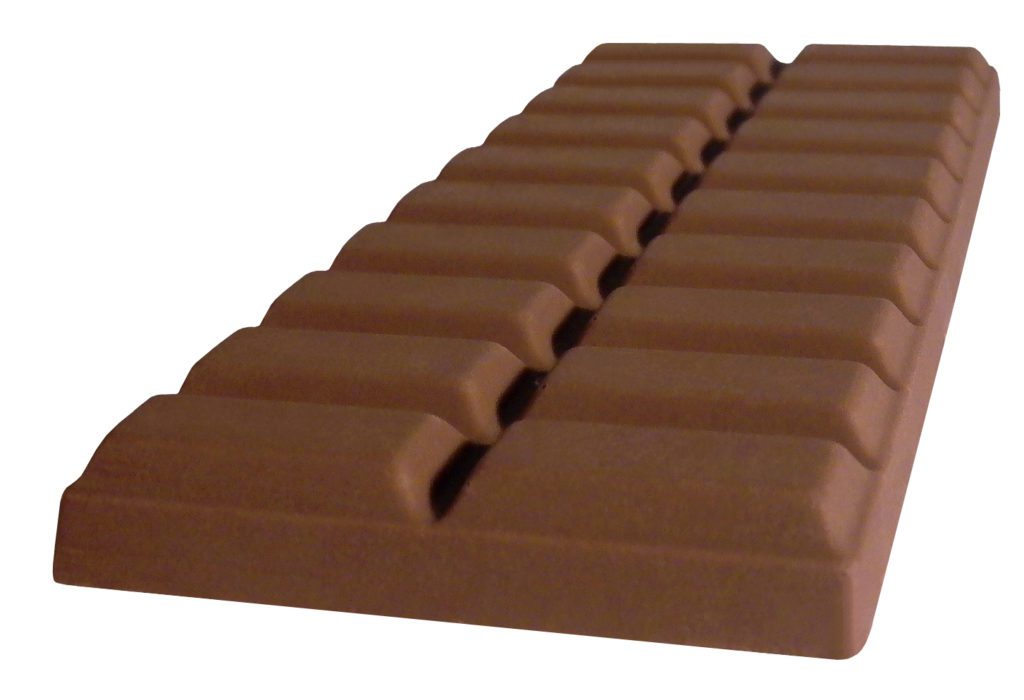 Cadbury :-
The Cadbury chocolate was established in India in the year 1948. The dairy milk is the leading chocolate brand which is liked by all age peoples. The former name of Cadbury is Mondelez India Foods Limited. Popular varieties of Cadbury chocolate is Bourneville, Gems, silk, 5 star, celebrations, and perk.
Nestle :-
It is the second biggest company for manufacturing chocolates. This chocolate Company was previously started in Switzerland. And it came into existence in India in the late 1950s. KitKat is the most popular brand chocolate in the Nestle company. They manufacture the products with 18% chocolate and remaining pie. The other brands manufactured by this company are KitKat, munch, Bar one, kit kat dark senses, and Alpino.
Ferrero :-
This chocolate Industry was started in India in the year 2004. These chocolate provide a unique appearance with a delicious taste. Previously it was manufactured by the Italian multinational organization. The popular varieties of this chocolate are Nutella, kinder, Raffaelo, and Mon Cheri.
Amul :-
The Amul chocolate industry is established in the year 1946 by a person named Dr. Vardhese Kurien. And it was also operated under the Gujarat Co-agent Milk Marketing Federation Limited. It is considered to be India's household company that provides chocolate with 1.1% piece of the pie. The various brands Amul chocolates are milk chocolates, dark chocolates, Fruit and nut chocolates, tropical Almond chocolates and the Almond bar.
Marz Chocolate :-
The Marz chocolate was first established in the year 1911 by C. Mars in Washington. Later on, it came into the Indian markets. And become more popular among Indians for its unique taste. The various brands of Marz chocolate are snickers, galaxy, mars, milky way, Skittles, M&M, and Twix.
Campco :-
The abbreviation of Campco is Central Arecanut and Cocoa Marketing and processing cooperative Ltd. It was started in the year 1973 and it has its manufacturing unit in Mangalore, Karnataka. They use resourced crude materials for manufacturing chocolates. They gather crude materials from various states such as Kerala, Karnataka, and Assam. The most famous products manufactured by the Campco products are Bar, Krust, Fun Tan, Melto, snack bar, treat, dairy cream, and turbo.
Chocon :-
This Chocon company was started in the year 1994 and come into existence in the year 1998. The Milk N Nut chocolate is the most popular branded chocolate manufactured by this company and it was introduced in the year 1998. The other popular branded chocolates manufactured by this company are a chocolate bar, Miclcreme choco bar, Chocon coconut.
Parle chocolate :-
The Parle chocolate company was established in the year 1929 by the Vile Parle's Chauhan family. The products manufactured by this company are made with the best quality and delicious taste. The most popular branded chocolates manufactured by this chocolate industry are Kismi bar, Kismi Toffee, 2-in-1 Eclairs, and Fruit drops.
Lotus chocolate :-
This Company was introduced in the year 1992. The specialty of this company is that they make chocolates with a delicious taste in a short period of time. The products manufactured are supplied to the nearby markets for sales through which it contributes to the growth of the Indian economy. Some of the products manufactured by them are Chuckles, Milky Punch, Eclairs, and Kajoos.
Candyman :-
The candyman chocolate industry was started in the year 1910 by the ITC. The manufacturing plant of this ITC is located in Kolkata, West Bengal. Some of the delicious chocolates manufactured by this Candyman chocolate industry are Choco Double Eclairs, Eclairs, Veram Lacto, Tofficho, and Cofitino.
These are the industries that rank among the top 10 industries in producing delicious chocolates. The manufactured chocolates are supplied to various parts of the country through ODC Cargo transportation in the chocolate industry.
Related :-
Trucks Truckers and Trucking
Goods Transportation Problems
Logistics Overview
Factories survey
Biscuits Chocolates Industry In India Conclusion:–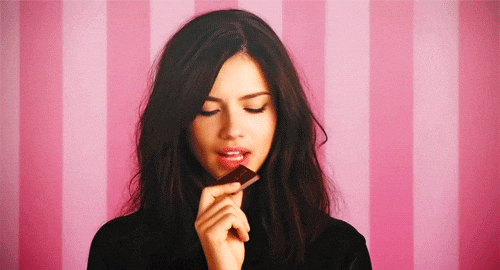 I hope that after reading this article, you will become to know about the top 10 biscuit and chocolate industries in India. Taste the biscuits and chocolates mentioned in the above paragraph and provide your comments in the comment section. These are the top 10 among other industries in India not only because of taste but also quality, a way of presenting, and other things. Therefore, it is clear that the growth of these industries will definitely contribute to India's growth.
Click and follow for regular warehousing Upgraded Updated news report :- Please Click
Merger and Acquisition Group for efficiently Cost Optimisation :- Join (Investing Budget Min 10 Crore INR)
Warehousing Development and Regulatory Authority :- www.wdra.gov.in
India Logistics & Supply Chain Association (ILSCA) :- www.aplf.net
Federation of Cold Storage Associations of India FCAOI :- www.fcaoi.org
Central Warehousing Corporation :- www.cewacor.nic.in
Chocolate manufacturer association in India :- www.finechocolateindustry.org
Ministry of Food Processing Industries :- www.mofpi.nic.in
Federation of Biscuit Manufacturer of India :- www.biscuitfederation.com
Indian Biscuit Manufacturers' Association :- www.ibmabiscuits.org
NOTE :- From our point of view, the biggest problem today is that due to mistrust, disagreement, insecurity, today the price of our business and daily essential commodities and raw materials is increasing infinitely unnecessary.We have a small effort which is expected that every good buyer should get a good seller without a middleman and a good seller gets a good buyer.We always provide advanced information on our behalf to our customers. If you are interested in public interest by the presentation and renewal of your business, then share with us by people what revolutionary changes you have made to your business that have benefited the people.So that our good business community and you also benefit forever. And people should benefit so that a good business environment is created.
Advantage Our Pro Membership :-We provide advanced support to our pro membership clients in Transportation, Logistics, Warehousing, Finance etc….
Recommended :-
Please click and See Our Endless Journey – Please Click
Manufacturer association in India – AIAI India ( www.aiaiindia.com )
Merchants manufacturer industries manufacturing companies
Difference between sales and marketing
Fraud Cases and Examples in Business
Business Problems and Solutions
Public frequently asked questions (FAQs) about Chocolates :-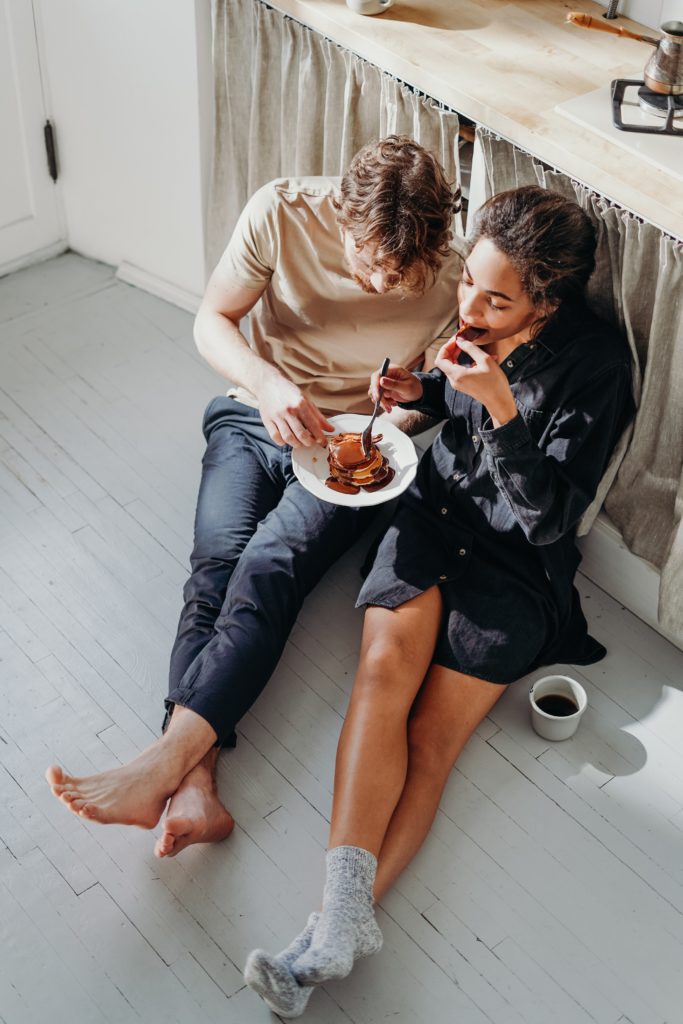 What are the 3 types of chocolate?
There are three main types of chocolate — white chocolate, milk chocolate, and dark chocolate.
What country is famous for chocolate?
Switzerland is well-known for its chocolates and principal chocolate manufacturers. The production of chocolate is an important source of wealth for the country.
What is the No 1 chocolate ?
The Mars chocolate bars are the number one selling chocolate brand across the globe. In my book, that makes it the most famous chocolate brand of all time. Mars bars are absolutely delicious. This chocolate brand got its start in the United Kingdom nearly 100 years.
What is the most famous chocolate?
Mars calls Snickers the world's most popular chocolate bar, although it is third on our list of U.S. chocolate candy sales. Introduced in 1930, the bar was named after one of the Mars family's favorite horses.
What are 10 kinds of chocolate?
Ten Types of Chocolate
Milk Chocolate.
White Chocolate.
Dark Chocolate.
Semisweeet Chocolate.
Bittersweet Chocolate.
Unsweetened Chocolate (or Baking Chocolate)
Cocoa Powder.
Sweet German Chocolate.
What is the sweetest chocolate?
The sweetest chocolate: Three Musketeers and York Peppermint Patties are 70% sugar by weight. There isn't anything better for a sweet, sugar craving than a chocolate bar.
chocolate a drug?
In addition to sugar, chocolate also has two other neuroactive drugs, caffeine and theobromine. Chocolate not only stimulates the opiate receptors in our brains, it also causes a release of neuro chemicals in the brain's pleasure centres.
What happens if we eat chocolate daily?
Chocolate receives a lot of bad press because of its high fat and sugar content. Its consumption has been associated with acne, obesity, high blood pressure, coronary artery disease, and diabetes.
What are the side effects of eating chocolate?
But keep in mind that cocoa contains caffeine and related chemicals. Eating large amounts might cause caffeine-related side effects such as nervousness, increased urination, sleeplessness, and a fast heartbeat. Cocoa can cause allergic skin reactions, constipation, and might trigger migraine headaches.
What country eats most chocolate?
Switzerland was the highest consumer of chocolate per capita, with an average of 8.8 kg consumed per person. Despite producing most of the world's cocoa, Africans only account for 3.28% of the chocolate that is consumed annually .
Why is Germany famous for chocolate?
German chocolate and candy are known all over the world for their premium quality and exquisite flavors.Germany's chocolate industry has a great reputation worldwide and fiercely competes with its Swiss neighbor for the top ranks in quality. Seasonal sweets from Germany have become festive staples in many countries.
Why is British chocolate better?
British chocolate, on the other hand, is said to be richer and smoother. The flavor distinctions aren't imaginary. They are tied to differences in recipes and manufacturing, depending on which side of the pond you're on. British chocolate tends to have a higher fat and cocoa content.
Does dark chocolate cure corona disease?
Maybe this is a matter of laughter…..