Windmill Transportation – Let the Experts Handle Your Assignments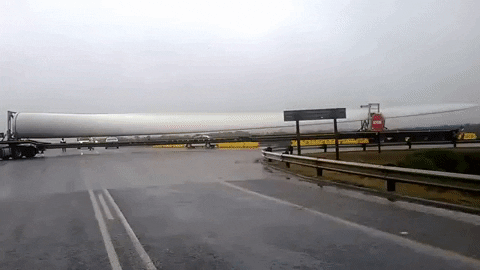 Are you searching for a reputed transportation service that provides windmill transportation service? If Yes! Then hire ABCC India. We are the most trusted cargo shipping company in India having many years of experience in this field. The transportation of windmill components creates big challenges for the shipping companies as they are extremely large in size as well as heavy in weight. ABCC India offers an extensive range of transportation service that includes all types windmill transportation, container transportation, trailer transportation, Multi hydraulic axle ODC transportation and so on.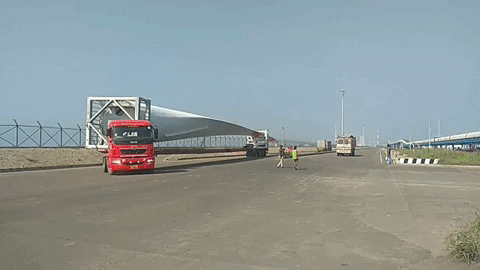 Backed by more than 45+ years of experience in this field, ABCC India offers the right solution for each cargo assignment. Being a specialized company in windmill transportation, we have developed a number of transport solutions to ensure the safest transportation of goods. Different types of transportation mediums are used for transporting different windmill components. Have a look at them –
Transporting tower section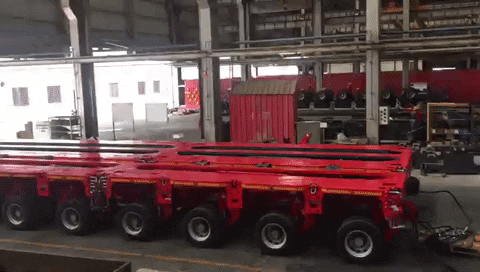 On the basis of the design of the tower, we select the medium of transportation. Mostly the shipment of tower sections is carried out with the help of either special tower adapters or boiler decks. Our expert workers follow a simple mounting process and adjust the adapters as per the diameter of the pipe and then lift it up. This kind of adapter provides the ultimate solution to such type challenging transportation task.
Windmill Rotor blade transportation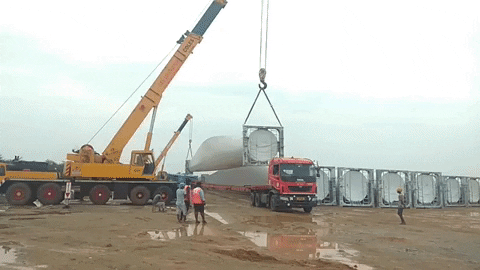 For rotor blade transportation, we use low bed trailers. This sort of trailers is available in different shapes and designs. The use of such equipment clearly indicates that we use the best possible transportation mediums according to the sensitivity of the cargo.
Transportation of nacelles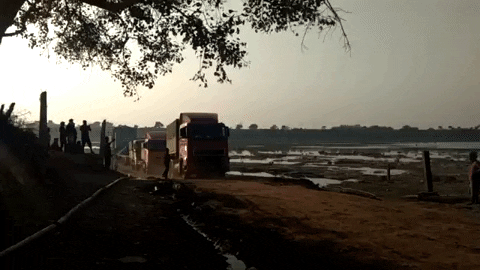 An extensive range of vehicles is used for transporting nacelles. Depending on the weight and dimension of such components, we use this sort of equipment that ensures guaranteed and safe transportation of windmill components at competitive rates.
Reasons to Choose Us For Windmill Transportation Service in India
Our many years of experience in cargo shipping and logistics, whether it requires technical planning, expert handling, shipping of highly sensitive goods, we take up every project seriously and try all possible means of completing it in due course of time.
We are expert in heavy transportation and consulting services that allow us to provide customized logistics solutions as per our clients' requirements.
We better understand that different cargo projects have different requirements and thus, we provide our services accordingly. Whether your shipment has abnormal loads or over-dimensional cargo, we offer our services across the nation.
Our wide array cargo shipment vehicles feature special trailers, SPMT ,Telescopic hydraulic trolley trailer tractors, crane mounted vehicles, self-propelled modular transportation, low bed trailers, high bed trailers, semi-low loaders, skidding system, hydraulic jack etc. All these modern instruments coupled with many years of experience allow us to successfully accomplish any type of cargo assignment.
Safety is the main factor in all such cargo shipping and we understand this better. We have an efficient team of workers who hold many years of knowledge and expertise in this field and therefore, they put the main emphasis on safety in all undertakings.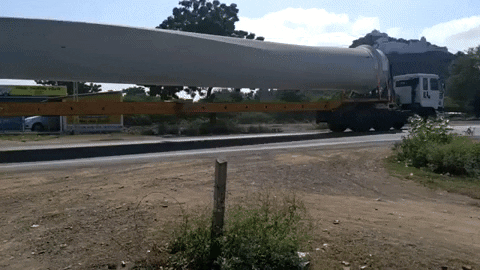 If you wish to avail our specialized Lengthy ODC windmill blades transportation service, contact us today. We will be happy to serve your requirements. After all, your satisfaction is our privilege.