Surface Transport in India – a Growing Sector of Today's Economy
India is a developing country where import and export business plays an important role. A huge quantity of goods is transported through surface communication means. Are you aware of surface communication? If not, then find out a detail definition here. Surface transport in India indicates the transportation of goods via road and rail.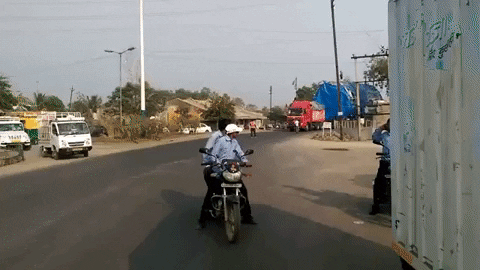 With the continuous advancement in technology and budding global trading market, several movers and packers companies now offer safer, quicker and dependable surface transport services both on rail and roads. The 19th-century industrial revolution has brought a surge in India's transportation system. In fact, this was the age of inventions that literally changed the entire concept of transportation. Surface transportation is one of them which has been made faster and much improved to transport goods and services in various parts of the country.
Types of Surface Transport in India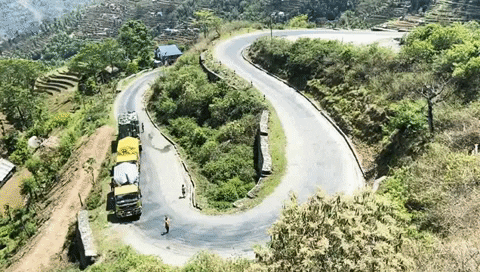 As it is already mentioned above that surface transport implies transportation of goods and materials via rail and roads, it is considered as an inevitable part of India's economy. Rail tracks and railroads transport goods safely from one place to another. Rail networks provide easy connectivity within countries, cities, and towns. It is a means of public transport which people use in their everyday lives.
Like railroads, road networks also play an important role. Road networks are passed through cities, towns, and villages. It provides better connectivity as the rail. Road transportation is the main part of surface transportation in India and it is completely different from other modes of transportation as here the driver has the freedom over direction, speed, change of location and timing that cannot be found in other modes of transport.
Why choose ABCC for Surface transportation service in India?
Today, a large number of cargo shipping companies are entering into this business with a hope to earn a profit. But this makes the task difficult for a customer to choose the right transportation service. Almost all companies provide all types of transportation services, but you have to choose the right one to ensure safe and secure transportation of goods. So, what you must do to make the right choice? Simple, just spot a company which has many years of experience and proficiency in surface transportation service in India.
ABCC is a renowned surface transport company in India which has its wide network in each and every part of the country. We offer a wide range of goods commercial vehicles trucks, and trailers that carry goods and materials in almost all states of India. However, if you are wondering about our years of experience in this sector, you will be pleased to know that ABCC India is backed by more than 45+ years of experience in this field and therefore, there is no question arises about their proficiency and expertise. We appoint a highly efficient team of professionals who possess both knowledge and expertise and thereby assure you to provide excellent quality of services in any part of the country.
Moreover, we are specialized in offering superior quality of surface transport service in India to our highly esteemed clients at reasonable prices. Our range of surface transport in India includes all types of road vehicles – large, mini, cargo transportation vehicles that run super-fast on roads as well as very reasonable rail service. Therefore, if you wish to ensure the safest transportation of goods in any part of the country, then nothing can be a better option than ABCC transport in India.