Transport system is the foundation stone for economic infrastructure. It helps in the development of trade and industry. Transport system removes the hindrance of place and time. It gives boost to the Transport of goods and passenger's from one place to another. It helps in connecting various regions. Transport is the symbol of civilization.
From the ancient times, Indian planners gave top most priority to the development of Transport system in India For South India States . Spread of railways has contributed greatly to the development of agriculture. It is the most important form of transport system. Roads provide an easy transportation for the passengers as well as goods. Air transport being the fastest mode of transportation helps in supplying perishable goods.
Here we will discuss about the modes of transportation in some South Indian cities.
Transport In Karnataka – a south Indian state is very well developed.
Air Transport Karnataka:-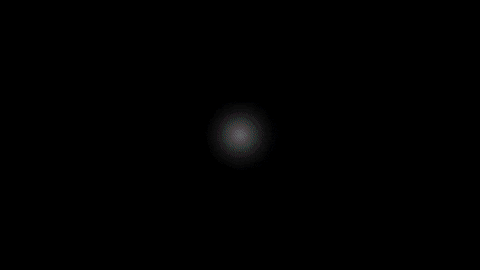 Mangalore and Bengaluru are the two cities in the state, which offers international flights. Mangalore airport connects seven international destinations, which includes Dubai, Bahrain, Qatar, Dammam, Kuwait, Abu Dhabi, Muscat and domestic destinations like Mumbai, Delhi, Bengaluru, Calicut, Chennai.
Hubli Airport is one of the major airports in northern Karnataka. Spice Jet Airlines, Indigo Airlines, Alliance Air, Air India provides flights at Hubli Airport.
Belgaum Airport is the oldest Airport in Karnataka. Alliance Air (India) and Air India operates flights in Belgaum Airport.
Rail Transport Karnataka :-
Transport in Karnataka through rail is relatively poor. Rail Transport is yet to reach major district headquarters. But still major cities of Karnataka are well connected to other cities of India. The total length of rail track in Karnataka is 3089 km. Bangalore railway station is the most important railway terminal in Karnataka.
Road transport Karnataka :-
Karnataka State Road Transport Corporation is the government operated public bus transport. Around 5400 vehicles are operated which covers 1.95 million kilometers distance and 2.2 million passengers daily. There are also some private operators which runs private buses in some districts of Karnataka. Omni bus and Maxi cabs are also other modes of road Transportation in Karnataka.
South India State Transport in Andhra Pradesh:-
Since Andhra Pradesh is a big state, local transport does not only implies on taxis, auto rickshaws, buses and scooters but also depends on rail and air transport. It is well connected with various destinations in India.
Air Transport Andhra Pradesh :-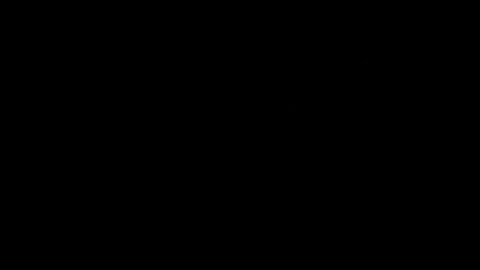 Transport in Andhra Pradesh via air is quite comfortable and efficient. Andhra Pradesh has three functional domestic and one international commercial airport. It also own one custom airport situated in Visakhapatnam. Around 1 million passengers uses the custom airport facility annually. It has flights travelling to Singapore, Dubai and to domestic airports as well. There are other five domestic airports at Vijayawada, Rajahmundry, Puttaparthi, Kadapa, and Tirupati.
Visakhapatnam airport is the largest airport in the state and it handles over 60% of the domestic traffic of the state.
Rail Transport Andhra Pradesh :-
Transport In Andhra Pradesh is largely dependent on Railways. It has total route of 3703.25 km. The railway network is divided mainly into two divisions, which are further divided into subdivisions: Vijayawada, Guntur and Guntakal railway divisions are in South Central Railway zone and Walt air railway division is in East Coast Railway zone.
Road Transport Andhra Pradesh :-
Andhra Pradesh has a massive network of roads, which is spread into 123,334 km with various types of roads such as National Highways, State Highways, District Roads, etc. Andhra Pradesh Road Development Corporation maintains the road network in the state.
Andhra Pradesh State Road Transport Corporation operates bus services, which is the main source of public transport in the state. The transport of goods is mainly dependent on Lorries, mini trucks and auto rickshaws.                                                                                             
South India States Transport in Tamil Nadu:-
Tamil Nadu a South Indian state has a highly developed and modern transportation infrastructure including both public and private transport. Chennai – capital city of Tamil Nadu is well connected by land and air with major cities of India.
Air Transport Tamil Nadu :-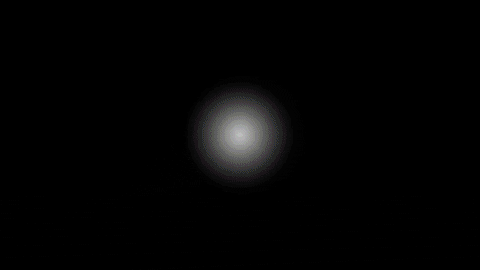 Chennai International Airport is the major international airport in the state. It is the fourth busiest airport by passengers traffic and third largest in terms of cargo in India. Other International airports present in the state are Coimbatore International Airport and Tiruchirappalli International Airport. Madurai Airport is the private airport with some limited international flights. Neyveli Airport, Salem Airport and Tutticorin Airport are domestic airports.
Rail Transport Tamil Nadu :-
Tamil Nadu is in South Railway and it has good railway network. The Headquarter of Southern railway is at Chennai. Tamil Nadu has total rail network of length of 5,952 km and there are 532 railway stations in the state. The Chennai Metro is the rapid transit rail system in the Tamil Nadu.
Road Transport Tamil Nadu :-
Transportation in Tamil Nadu is carried extensively through roads as it has extensive road network. Tamil Nadu State Transport Corporation is the public transport bus operator of Tamil Nadu. It operates buses in the inner routes as well as city routes. TNSTC is the largest government bus transport in India.
State Express Transport Corporation Limited runs distance express services exceeding 250 km and above though out the state of Tamil Nadu which links all important capitals cities, historical places, religious places etc. and connecting nearby states Andhra Pradesh, Karnataka, Kerala and the Union Territory of Puducherry.
South India States Transport in Puducherry:-
The union territory of Puducherry is popularly termed as Pondicherry. Transportation in Puducherry is well connected with excellent roads, rail and air with other parts of the state as well as country.
Air Transport Puducherry :-
Transportation in Puducherry is also available with air facility. Puducherry Airport is located at Laws pet. No commercial flights are operated from the airport while charter flights are operated highly.

Rail Transport Puducherry :-
The Puducherry Railway Station is located at the Subbiah Salai, Pondicherry. It is considered to be one of the oldest train links in the country. This railway station is under the Southern Railway zone of the Indian Railways and falls under the Tiruchirappalli railway station division. The Union Territory gives an excellent train connectivity by operatin train on daily bases to New Delhi, Kolkata, Mumbai, Bangalore, Mangalore and Chennai.
Road Transport Puducherry :-
Pondicherry is well connected with all sides. Chennai is situated at 160 km north of the city.  The most preferred road transportation in Puducherry is bus services that majority of the population uses. There is primary bus terminus namely Puducherry Main Bus Stand where buses connecting important centres of the territory and cities located in the states of Tamil Nadu and Karnataka can be easily available.
The union territory also offers lot of private bus services companies who provide scheduled bus services to all-important national locations, which includes Mumbai, Hyderabad, Bangalore, Delhi, Nanded, Kerala, Coimbatore, Tamil Nadu and many other locations.
South India State Transport in Goa:-
Rail Transport Goa :-
Transport in Goa has seen good flexibility after the superfast trains started. The new rail route setup in Goa connects the state with other states in India. There are mainly two railway stations in Goa namely Margao and Vasco-da-Gama. Both are located to the southern area of the state.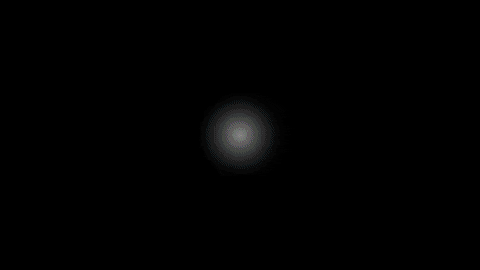 Road Transport Goa :-
Taxis are widely available for moving around the town nut the prices are very high. So one needs to agree on a price before hiring a taxi. The Goa government has started a initiative with "Goa Miles" a taxi smartphone app. There are also kind of motorcycle taxis available in Goa.
Air Transport Goa :-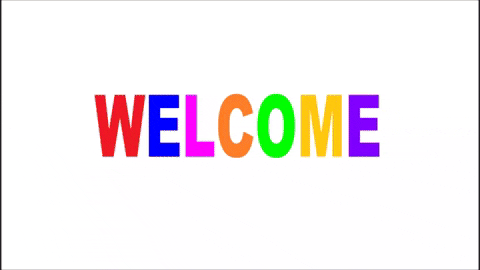 The Dabolim airport, located about 35 kilometres from the state capital Panaji, is the domestic and international airport in Goa. Transport in Goa via air routes is well connected with other cities like Delhi, Mumbai, Bangalore, Chennai, Cochin, Mangalore and Trivandrum.
South India States Transport in Kerala:-
Transport in Kerala has been developed good over the past few years. The major cities are well connected with road and rail routes. Kerala has very high-density roads.
Road Transport Kerala :-
The National network in Kerala is around 1600km long, which only constitutes 2.3 percent of the total of India. There are about eight National Highways passing through Kerala. The total length of roads in Kerala is about 173592 km.
Rail Transport Kerala :-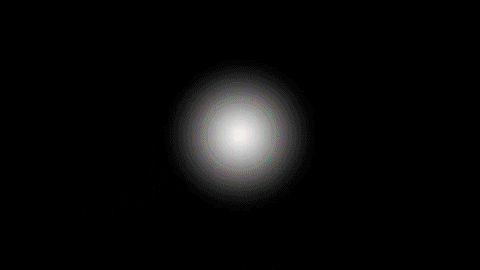 The total length of Railway line in Kerala is around 1,050 km and it covers 13 railway routes. There are both broad gauge and meter gauge lines for Transport in Kerala. There are three divisions of railway, which controls the operation in the state. They are Thiruvananthapuram, Palakkad and Madurai.
The largest route covered by train Kerala is from Trivandrum Central to New Delhi.
Air Transport Kerala :-
Transport in Kerala via air routes is done at its three airports located in Thiruvananthapuram, Nedumbasseri and Karippur. All of them handles both international and domestic flights. Government of India owns Thiruvananthapuram and Karippur airports. Nedumbassari airport is owned by Cochin International Airport, which is a public private company.
South India States Transport in Telangana:-
Transport in Telangana is the network of roads, railways and rapid transit system. The capital city serve as the central hub of transport and logistics within the state.
Road Transport Telangana :-
Road Transport in Telangana is integrated into the National Highway network of India through NH 44, NH 65, NH 163, NH 765, NH 765D. The first expressway started in Hyderabad, which connects Mehdiopatnam and Aramgarh to ease the connectivity to Rajiv Gandhi International Airport. Telangana State Road Transport Corporation provides bus services for Transport in Telangana.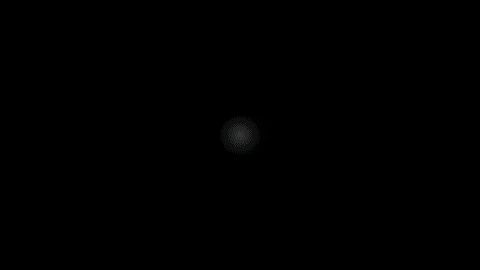 Metered Auto Rickshaw referred as an "auto" is also widely used in Telangana.
Rail Transport Telangana :-
South Central Railway, a zone of Indian Railways is headquartered in Secunderabad. Hyderabad Metro Rail, the Elevated Mass Rapid Transit System started in 2017 gave a boost to Transport in Telangana.
Air Transport Telangana :-
The Rajiv Gandhi International Airport at Shamshabad has been judged as the world's top airports in the category of serving 5-15 million passengers according to Airports Council International and the world's fifth best airport according to Skytrax. Capital city of Telangana – Hyderabad is directly connected to major cities of India as well as various foreign locations.
South India States Transportation Conclusion : –
There Are About 8 Million Commercial Cargo Vehicles Operating In India. In Which 12 Lakh National Permit Vehicles Are Able To Transport In States And Neighboring Countries Of India. 60% Invaluable Contribution In The Development Of The Country Is Coming From Transport Business. This Trade Is The Medium Of Livelihood Of More Than 100 Million Families. It May Affect The Half Of The Population Of India. Today, This Big Group Is On The Path Of Collapse Due To Some Sparrows And Government Wrong Policies, Which Seems To Be The Stone Of The Mill In The Destruction Of The Nation.
Please click & See Our Endless Journey – Please Click
Frequently Asked Questions Public FAQ  :-