Our roads are littered with cars, trucks, and vehicles for public transport and different types of commercial vehicles that accompany messengers, electricians, or plumbers, among many other trades.
But in many cases, the work vehicle also serves as a family vehicle, especially in the case of the self-employed. The different types in the LCV, depending on their classification, their use, and the traffic regulations that govern them, will be affected.
The market for light commercial vehicles (LCV) is shrinking, but the demand for them is not falling for other types of commercial vehicles. This is due to the increasing role of LCV in the logistics chains of transport companies. At the same time, the leading role in the LCV market is still played by manufacturers.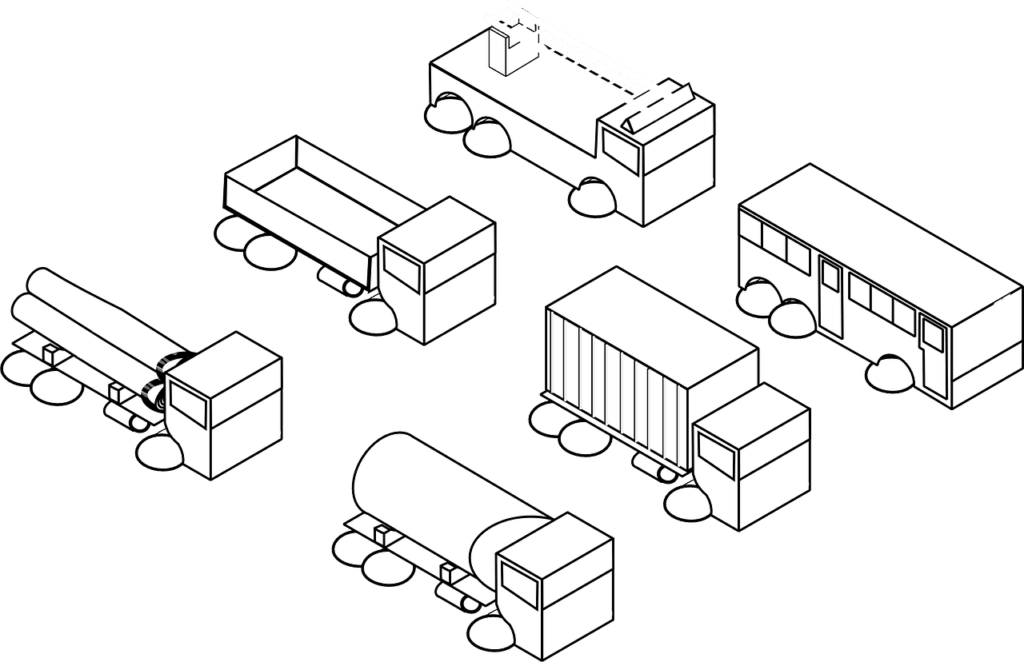 Business is a pragmatic calculation, not an emotion. Therefore, the commercial vehicle market has recently been booming in sales . buying an LCV is a long-term investment and not a spontaneous purchase of a vending model. In conditions of economic uncertainty and expectations of a new wave of the crisis, business is in no hurry to channel funds to renew and expand the vehicle fleet.
Recently, the role of LCV in transportation has been increasing. First of all, this applies to large cities, where large-capacity trucks are getting cramped, and logistics operators are increasingly using more maneuverable LCVs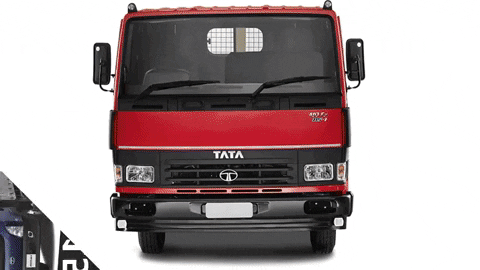 What is lcv in the Trucking Industry?
They are defined as motor vehicles – together with those that tow (trailers and semi-trailers) – made to transport goods or people by road. Trucks, road trains, articulated trucks, buses, and special vehicles form part of this vehicle type. Generally four-wheeled vehicle for very specific uses. It is used mainly off-road, with a steering system by handlebars in which the driver sits astride and equips with a traction system suitable for off-road use. Its speed may be limited depending on its technical characteristics or use.
The light commercial vehicle and the adaptive hybrid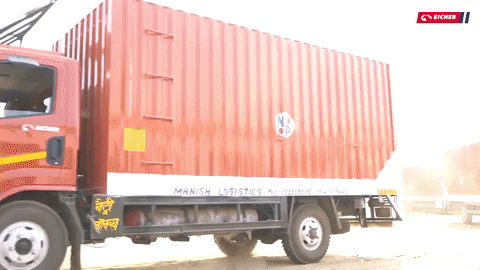 In the market, we can find numerous LCVs intended for the transport of goods, but that have a mixed version with the capacity to transport people as they have additional rows of seats.
The subdivision of light commercial vehicle refers to vehicles of category N1, a term intended for those that transport goods with a maximum authorised mass (MMA) of 3,500 kg. This type of vehicle only has one row of seats for the driver and one or two companions, but the rear box is open and only allows the transport of goods.
What are the LCV Vehicles Use
The light commercial vehicle has the sole function of transporting goods.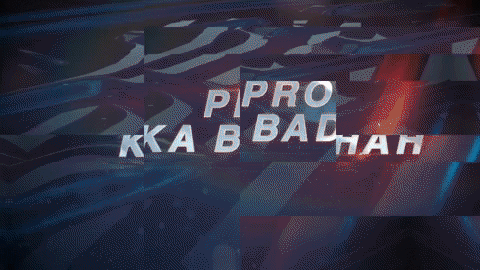 However, another variant is the adaptable mix, which is defined as a car specially arranged for the transport, simultaneous or not, of goods and people up to a maximum of nine, including the driver. You can exchange cargo space for seats in this type of vehicle, something forbidden in light commercial or tourism.
To be classified as an adaptable mixed vehicle, the external height must be equal to greater than 180 cm, excluding off-road vehicles in any case. Furthermore, the owner must be self-employed or a company and thus be associated with economic activity. Code 31 must appear on the technical inspection card instead of 10 (tourism).
Light commercial vehicles have a maximum gross vehicle weight (GVW) of no more than 3.5 tons. According to statistics, they are currently in a good moment. The sales of these vehicles have increased.
The first one is, without a doubt, the largest space to transport tools or work people. In addition, to the existence of physical space, it is added to modify the vehicle for whatever is needed, with more seats or more space for packages to our liking. Also, driving them is not a problem since it is no different from driving a mini LCV. Although you will not be able to park as easily as a small vehicle, they are perfectly comfortable vehicles to use in the city.
Things to consider before choosing the LCV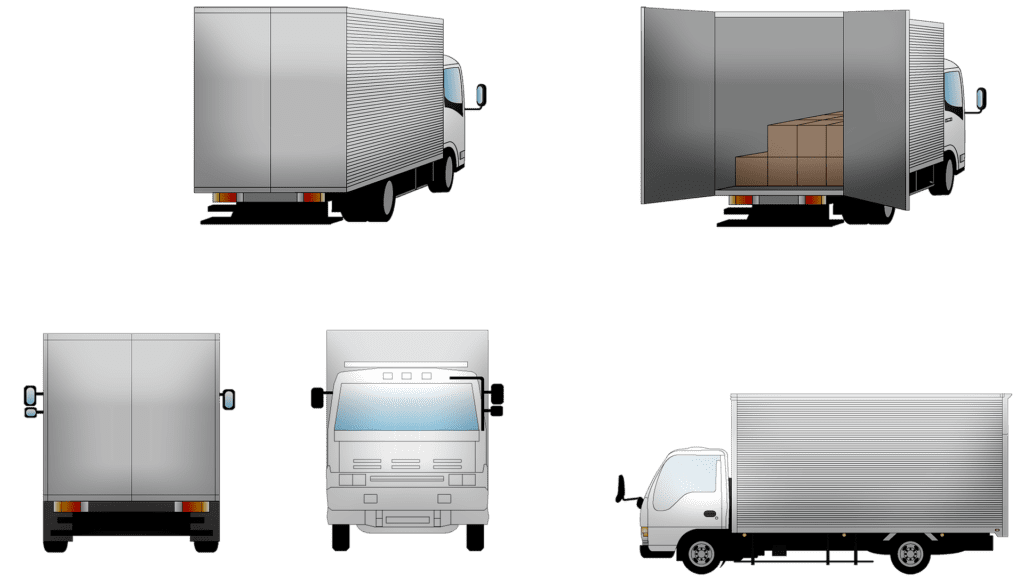 If you are a carrier, choosing the right vehicle from the wide range of LCVs available on the market can be somewhat complex if you don't know exactly what you are looking for. When choosing a new LCV, you must be clear about the specific requirements that your ideal vehicle must meet to decide on the best option for your operations.
Let's look at some of the aspects that you should take into account when choosing your transport LCV:
An LCV can be defined as a mid-size motor vehicle, also called a light commercial vehicle, generally without side windows at the rear, designed to transport goods and intended for this use. LCVs have a very long service life and can transport a large number of heavy goods. They have a lot of stamina and usually last a long time. All this makes them the perfect cargo vehicle for today. But what should you look for to find the ideal LCV?
1. Recover the investment
Buying an LCV involves investing and, as you would do with any other acquisition if you will make it profitable during its useful life. This means that you should think with a 10-year perspective and integrate (using a program like Excel, for example) the purchase into your current business model and economic strategy to see if it will pay off in the long term.
2. New or second hand?
New LCVs will certainly offer you better performance than second-hand ones. However, if you don't want to make such a large outlay, you can find many used LCVs in very good condition. When you find the LCVs that match what you are looking for, ask the former owner how they have been used and carry out any necessary checks (both online and in-person) on the vehicles' history and condition. It's the way to ensure that your new second-hand LCV won't end up breaking down within days of buying it.
3. Designing of LCV
Capacity. Take into account both the dimensions and the volume of cargo if your business's main activity is the transport of goods.
Motor. Estimate if your company LCVs are going to travel only by city or if, on the contrary, they will make long-distance trips.
Doors. The way in which the accesses to the boot or the cargo area are distributed is also important.
Reliability. Commercial vehicles have taken longer to incorporate high-tech safety systems (although there are also ways to reduce the risk of an accident ). So even if you buy a second-hand LCV, look for suitable and reliable safety equipment in it.
Payload and adaptations. As we have said, some company LCVs allow you to fold seats to increase the useful cargo space. Analyse your business's daily activity and assess if you need this type of service or prefer to do without it.
4. Perfect for your routes
Before buying a transport vehicle, you should think very well about the type of routes you will do with it, especially when evaluating the handling of the LCV.
For example, if you need it for short routes where you will have to circulate through very narrow streets to make deliveries, it will be essential to choose one that is easy to maneuver, so you should preferably opt for a small vehicle.
If, on the contrary, you must travel longer distances and drive on the highway, the maneuverability and size of the vehicle will be less important. For this type of journey, rigid or longer vehicles could be a better option because they are more resistant and are adapted to travel longer distances than other smaller ones.
4. Emissions
Driving an LCV that generates a minimum level of emissions, which is either electric or uses alternative fuels to diesel, can help you reduce your business's running costs and limit the environmental impact of your activity, especially if you only have one. This is very important in places where legislation regulates vehicle emissions, such as the one that establishes congestion charges and emission limits, since it sometimes includes fines for those that are especially polluting.
What are lcv vehicles advantage
Depending on our vehicle's classification, we have a series of differentiating rules when it comes to passing the LCV driving on the road or paying taxes. The main benefits are the following:
To reduce the risk of accidents and facilitate driving, it is important to take care of the commercial vehicle's comfort and safety. Many devices are available as standard or optional: ABS, GPS, or automatic transmission…
There are many advantages of LCV available: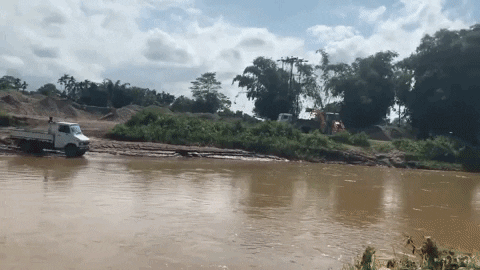 ABS, now present in most new commercial vehicles, prevents the wheels from locking during sudden braking.
Emergency braking assistance.
Stability Control (ESP): An anti-slip device that improves control of the commercial vehicle's trajectory.
Accident Protection: While most commercial vehicles have a driver airbag, the passenger airbag is normally optional.
GPS navigation aid to drive with peace of mind.
Maneuvering aid: a video monitoring system can indicate the distance to an obstacle.
A wide-angle rearview mirror because the LCV's blind spot is often quite wide.
Automatic transmission.
Speed ​​control.
To work in the best conditions, especially if you spend a lot of time driving, do not neglect the comfort elements of your new or used commercial vehicle:
Thermal comfort: air conditioning in summer and heating in winter!
Postural comfort: the seats must be adjustable to avoid back pain.
Acoustic comfort (engine noise, load shock …): if you have to spend long hours on the road, think about your ears!
To limit the risk of theft, you can choose:
Install an alarm: there are specific commercial vehicle models with, for example, a remote signal, etc. Hide valuable cargo with tinted windows or grilles.
By equipping your vehicles with a geolocation device, you can track your employees' movements in real-time: GPS sends information about the location of each equipped commercial vehicle to your office. You also benefit from many advantages Cost reduction simplifies work time management, travel optimisation, fuel, and maintenance savings (especially through eco-driving).
Lower registration tax based on emissions.
As in passenger cars, the application of reduced VAT of 4% if reduced mobility is proven, both in the purchase of the vehicle and in its adaptation. In this case, the registration and circulation tax is also exempt.
After four years, the possibility of switching to tourism has carried out the relevant approval for that particular model.
Tax on Mechanical Traction Vehicles up to 35% cheaper.
Recommended :-
Road transportation Problems :- Please Click
Road Transportation Advantages :- Please Click
What are the lcv vehicles disadvantages ?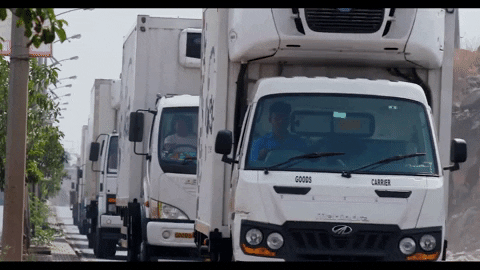 Maximum speed lower than that of passenger cars: 100 km / h on the motorway, 90 km / h on secondary roads.
First inspection of the ITV after two years. Subsequently, between 2 and 6 years biennial, between 6 and 10 annually, thereafter every 6 months.
The use of the reversible or high occupancy lane is prohibited, except for those with zero emissions in the latter case.
Worldwide Best LCV Trucks Light Commercial Vehicles Manufacturing Companies :-
Ashok Leyland
BharatBenz
Cat
Daimler AG (Mercedes-Benz)
Freightliner
Unimog
Western Star
Fuso
Isuzu
Navistar International
Dongfeng
Tata
Volvo
Mack
Renault
UD Nissan
Volkswagen Group
MAN
Scania
Caminhões e Ônibus
Hino
Paccar
DAF
Kenworth
Peterbilt
Iveco
Know the Fact about lcv vehicles
The advantages that light commercial vehicles have for professionals are very important.
More space. Arguably, a basic LCV offers the same service as a car, but with a little more space. Depending on the model chosen when buying new or used LCVs, the entrepreneur or the carrier may carry more packages than in a utility vehicle.
Greater versatility. Company LCVs and their equipment allow them to occupy all the space (except that of the driver and the co-pilot) to transfer goods or transport people. Depending on the activity of the business, certain components must be guaranteed.
Comfort and ease of use. Being more spacious than cars, they allow traveling with more cargo without problems. At the driving level, they come to be like a mini LCV, so they are easy to park and drive.
Economic advantages. Self-employed professionals can deduct part or all of the purchase price of company LCVs.
Mobile advertising poster. A freelancer can label his utility vehicle so that he is known wherever he goes. But, there is no doubt that the LCVs have more blank spaces to place the logo, the name, or the business poster.
Click and follow our page for regular upgraded and latest news about LCV Trucks Light Commercial Vehicles Transportation Service :- Please Click
Frequently Asked Questions FAQ :-