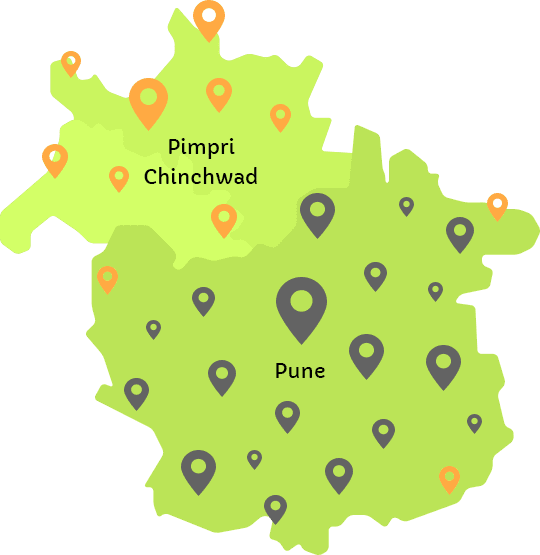 Here are the details of ten prominent temples in Pimpri-Chinchwad, Maharashtra, with a brief description of each temple:
Shri Mahaganapati Temple, Nigdi:
The Shri Mahaganapati Temple in Nigdi is dedicated to Lord Ganesha, the remover of obstacles. This temple holds immense religious significance and attracts a large number of devotees. The idol of Lord Ganesha here is believed to be very powerful, and devotees visit to seek his blessings and offer their prayers.
Shri Datta Mandir, Akurdi:
Situated in Akurdi, the Shri Datta Mandir is dedicated to Lord Dattatreya, a combined form of Lord Brahma, Vishnu, and Shiva. Devotees believe that Lord Dattatreya is an embodiment of the divine Trinity and visit this temple to seek his blessings and spiritual guidance.
what is tourism industry
why is tourism an industry
tourism industry in india
problems faced by tourism industry in india
Shri Tuljabhavani Temple, Moshi:
The Shri Tuljabhavani Temple in Moshi is dedicated to Goddess Tuljabhavani, an incarnation of Goddess Durga. The temple is known for its tranquil atmosphere and beautiful architecture. Devotees come here to pay homage to the goddess and seek her blessings for health, prosperity, and protection.
Shri Sant Tukaram Maharaj Temple, Thergaon:
The Shri Sant Tukaram Maharaj Temple in Thergaon is dedicated to Sant Tukaram, a revered saint and poet-saint of Maharashtra. This temple serves as a place of devotion and inspiration for devotees who follow the teachings of Sant Tukaram. People visit the temple to pay their respects and seek spiritual solace.
Shri Kalbhairavnath Temple, Kalewadi:
The Shri Kalbhairavnath Temple in Kalewadi is dedicated to Lord Kalbhairav, a fierce manifestation of Lord Shiva. This ancient temple is revered by devotees who seek protection, courage, and the eradication of evil forces. The temple's architecture and intricate carvings add to its aesthetic charm.
Top Visiting Places Pune
Top Visiting Places PCMC
Top Fooding Points PCMC Pune
Famous temple in Pimpri Chinchwad PCMC Pune
Shri Ekvira Devi Temple, Nigdi:
The Shri Ekvira Devi Temple in Nigdi is dedicated to Goddess Ekvira, a form of Goddess Renuka Devi. The temple is situated on a hill and offers panoramic views of the surrounding areas. Devotees visit this temple to seek the blessings of Goddess Ekvira for strength, prosperity, and fulfillment of desires.
Shri Siddhivinayak Mandir, Bhosari:
The Shri Siddhivinayak Mandir in Bhosari is dedicated to Lord Ganesha. It is a prominent temple known for its grandeur and architectural beauty. Devotees flock to this temple to seek blessings, especially during auspicious occasions and festivals dedicated to Lord Ganesha.
Shri Khandoba Mandir, Dehu Road:
The Shri Khandoba Mandir in Dehu Road is dedicated to Lord Khandoba, a warrior deity and an incarnation of Lord Shiva. Devotees believe that Lord Khandoba protects and blesses them with courage, victory, and prosperity. The temple witnesses a significant influx of devotees, especially during the annual Yatra (pilgrimage) held in honor of the deity.
Shri Ram Mandir Rahatani:
The Shri Ram Mandir in Rahatani is dedicated to Lord Rama, the seventh incarnation of Lord Vishnu. The temple serves as a peaceful sanctuary for devotees seeking solace, harmony, and spiritual enlightenment.
Shri Vitthal Rukmini Mandir, Pimple Saudagar:
The Shri Vitthal Rukmini Mandir in Pimple Saudagar is dedicated to Lord Vitthal (a form of Lord Krishna) and his consort, Goddess Rukmini. The temple features beautiful idols of the divine couple and attracts devotees who seek their blessings for love, harmony, and devotion.
Shri Balaji Temple, Ravet:
The Shri Balaji Temple in Ravet is dedicated to Lord Balaji, a form of Lord Venkateswara. The temple is known for its serene atmosphere and striking architecture. Devotees visit this temple to seek blessings for prosperity, success, and fulfillment of their wishes.
Shri Someshwar Temple, Pimpri:
The Shri Someshwar Temple in Pimpri is dedicated to Lord Shiva, one of the principal deities in Hinduism. This ancient temple is believed to have a powerful lingam (representation of Lord Shiva) and attracts devotees who come to offer prayers and seek blessings for spiritual growth and well-being.
Public Transport Service PCMC Pimpri Chinchwad
Public Transport Service Pune District
Luggage Transport Services
Shri Saibaba Temple, Pimple Gurav:
The Shri Saibaba Temple in Pimple Gurav is dedicated to the revered saint, Shirdi Sai Baba. The temple is a place of devotion and reverence for Sai Baba's followers, who come to seek his blessings and experience his divine presence. Devotees participate in prayer services, bhajans (devotional singing), and various rituals held at the temple.
Shri Maruti Mandir, Chinchwad:
The Shri Maruti Mandir in Chinchwad is dedicated to Lord Hanuman, an embodiment of devotion, strength, and loyalty. Devotees visit this temple to seek Lord Hanuman's blessings for courage, protection, and spiritual upliftment. The temple hosts regular prayer ceremonies and special events on Hanuman Jayanti (birth anniversary of Lord Hanuman).
These temples in Pimpri-Chinchwad offer spiritual sanctuaries where devotees can connect with the divine, seek blessings, and find solace. Each temple has its unique significance and attracts devotees from various backgrounds. Visitors can experience the rich cultural and religious heritage of the region through these temples.