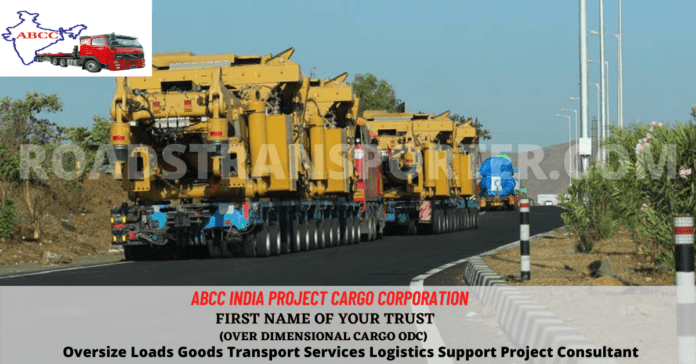 Raxaul Short Introduction :-
Raxaul Transporter ? Raxaul is a popular place in the eastern State of Bihar, India. Raxaul is a sub-divisional town in the East Champaran district of the Indian state of Bihar. Raxaul is situated on the border of Nepal and the Indian State of Bihar and this is where we find the India-Nepal Border Check Post.
The Raxaul Border Check Post can be used to transport cargo between India and Nepal by road. Raxaul Border Check Post forms a major part in international trade done by India. If you are looking to transport cargo from anywhere and anyplace in India via the Raxaul Border Check Post, choosing Transport in Raxaul Border Check Post will be a wise choice that you will make.
We as a project cargo transportation service call ourselves ABCC India Project Cargo Transportation Service and provide for heavy road transportation as well as multiple mass movements, Pan India and that too at any time. We are here to ensure that our customer's are satisfied and their expectations are exceeded through the services that we offer. We also ensure that all our work is done according to professional and ethical standards and with complete dedication.
Transport in Raxaul Border Check Post will ensure that the cargo you have entrusted us with is looked after for the entire duration in which it is with us and its safe and timely delivery. We have created a name for ourselves in this industry and have years of experience in transporting cargo. We at Transport in Raxaul will be able to provide you with different kinds of transportation in accordance with your needs and to keep yourself updated regarding your cargo and the subject location we are always available 24×7 to help you put your mind to ease.
Recommended :-
Road transportation Problems :- Please Click
Road Transportation Advantages :- Please Click
Transport in Raxaul Border Check Post includes the following and more :-
ODC Cargo Transportation Service
OOG Transportation Service
JCB Open Platform Truck Transportation Service
Container Transportation Service
Platforms truck Transport Service
Open Top Flat rack container transport Service
Raw material transportation Service Raxaul
Pan India Logistic and project consultancy Service Raxaul For Indo-Nepal Movements
ODC Cargo Goods Raxaul Transportation Services Bihar :-
ODC Cargo Transportation Raxaul Border Check Post is offered by us as a service. ODC stands for Over Dimensional Cargo and is added outside the deck of a vehicle and helps in shifting oversized cargo. ODC Transportation is required when your cargo is termed over sized, that is, more than 40ft in length and 8ft in width. ODC Cargo Transportation are specially designed to accommodate over sized cargo as normal vehicles cannot take up that much load. This ODC Transportation can be required in a domestic as well as a commercial set up. We also have immense experience in this field and do it with skill and efficiency.
OOG Transportation :-
is also offered by us as a service. OOG Transportation stands for Out of Gauge transportation where the loads are such where the dimensions exceed the one of the container. Usually extra amount needs to be payed for such loads as the protruding does not allow other containers to be loaded but we provide for amounts which are minimal and affordable.
Truck Transportation :-
a truck is a vehicle designed to transport cargo. They vary in size and can accordingly be chosen according to your need. These trucks can be used to transfer many small goods or loads or one big good or load.
Container Transportation :-
can be available for goods which are sensitive or fragile and from and to different states and countries. These transports are highly required in the commercial sector so as to transfer sensitive material such as medical equipment's and items which are breakable. The items are carefully wrapped and the transport is checked thoroughly and is driven rather slowly to ensure that such goods are not damaged.
Platforms Truck Transport :-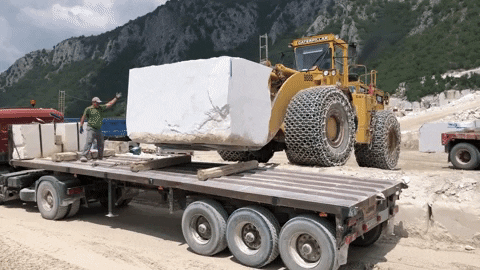 the platform truck transport provide for heavy material shifting space, ODC transportation facilities, overweight material transportation Service etc.
Flat rack container transport service :-
These services are mostly used for shipments and also to transport machinery which is heavyweight and large transport vehicles, you can also choose the size of the flat track that you require depending on your need and we assure you that you will be encountering only quality.
Overweight heavy load consignment transportation :-
is also a service available with us. You can avail this service if you want to transfer heavyweight goods to the destination that you require and this heavy cargo is transported by a equipment called hydraulic modular trailer and is used to transfer goods which weigh over 34 tons.
Raw material transport :-
is a choice you can make. We work both in the commercial as well as the domestic sector, you can collect or ship raw material to your client/ seller and our services include both inbound and outbound spheres to reduce the cost of shipments and also diminish carbon foot print.
Pan India logistic and project consultation :-
We provide for a highly efficient team for Logistics who are available Pan India and we also provide for project consultancy. Logistics is very important in any form of business and is regarded as the backbone of any given economy. The Logistics team strives to provide you with excellence and highly efficient logistics. We strive for customer integration specialisation and also provide them with end to end customized logistic solutions.
The success of Logistics is the outcome of the efficient and cost effective flow of goods provided and other commercial sectors also depend on this and we assure you that all your logistical worries are ours and all you will have to do is concentrate on your main business.
Click and follow our page for regular upgraded and latest news about Bihar Transportation Service :- Please Click
Please click & See Our Endless Journey – Please Click
Raxaul Pin Code – 845305
Frequently Asked Questions Public FAQ :-