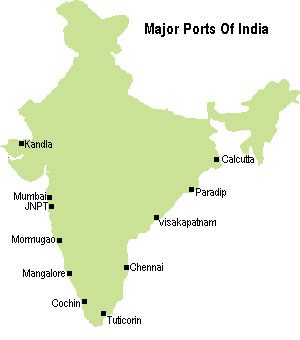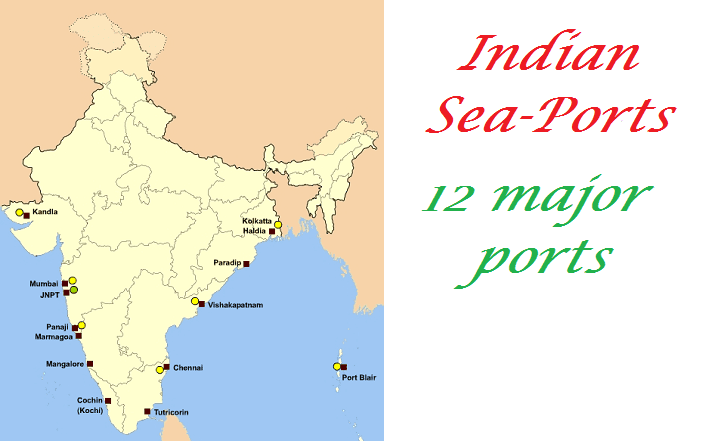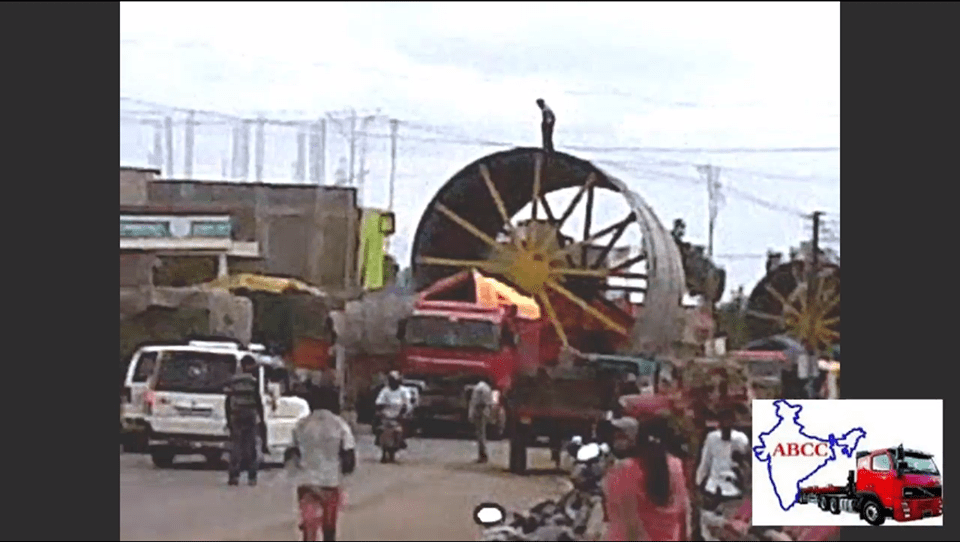 How many major all big seaports in India ?
Transport in India is a strong factor in terms of economic and regional development. It gives great boost to nation in integrating itself with world economic market. Ports are an important part of transportation in coastal areas. The higher the throughput of cargo and passengers year-on-year the more infrastructure, provisions, and associated services are required. Ports play an important role in economic development as they act like bridge between and sea and land routes. Ports not only are beneficial for economic strength but also serve as a social function. Transportation through sea is the cheapest and most effective way of transportation compared to others. Industries require a safe and cheap transport to export finished goods, importing raw materials and other cargos. So most of the industries in India are located in the coastal regions.
Sea ports also provides facilities for ODC Cargo transportation. ODC implies to those goods that are heavy in weight and lengthy in size. Transportation of such types of items is a challenging task. Sea ports also provides facility of ODC cargos.
Nowadays sea ports have seen increase in transportation of goods as sea routes connect most of the countries together and the cost in transporting goods via sea is also cheaper. Sea ports are more environment friendly as compare dot others. Transportation through sea way don't spread pollution as compared to roadways and railways. There is less possibilities of accidents taking place and thus less danger of life. There are many more benefits of transportation through ports which we have described below :
Benefits of Sea Ports in ODC Transportation :-
Sea Port Increase Economic Development :-
They are important links in connecting remote areas. They ease the use of movement of cargo to and from remote areas. They help increasing international trades and thus help in growing industries worldwide. Increases exports which leads to industrialization. Increase in imports leads to increase in consumer choice and provision of goods at competitive rates.
Sea Port Development of cities :-
Most of the big cities in India nearing Sea port cities. Sea Ports increases economic activities around them like banking, finance, Insurance, logistic etc. This gives chance to cities near ports to develop thoroughly. For example, Mumbai and Kolkata.
Sea Ports Increases Employment :-
Sea Ports play an important role in increasing employment directly or indirectly. Employment which are directly related to employment in ports are direct employment. Employment due to increase in industrialization and increase in other services are referred as indirect employment.
Sea Ports Transportation Environment Friendly compared to others :-
Railway transportation requires twice as much energy consumption , while road transportation requires ten times energy consumption while compared to Sea transports.
Sea Ports Connect World Economic Integration :-
Sea Ports have played an important role in globalization due to cheap transportation facilities.
Importance of Sea ports for India :-
India has a coastline of about 7,517 km, along the western and eastern shelves of the mainland. There are about 12 major ports and 187 minor ports. India has one of the largest merchant shipping fleets in the world. Transportation in India through sea contributes 95% of the country's trade and 70% by value. This indicates the importance of sea ports and their contribution in growth and development of Indian economy.
Let's have a look at the 12 major Sea ports in India :-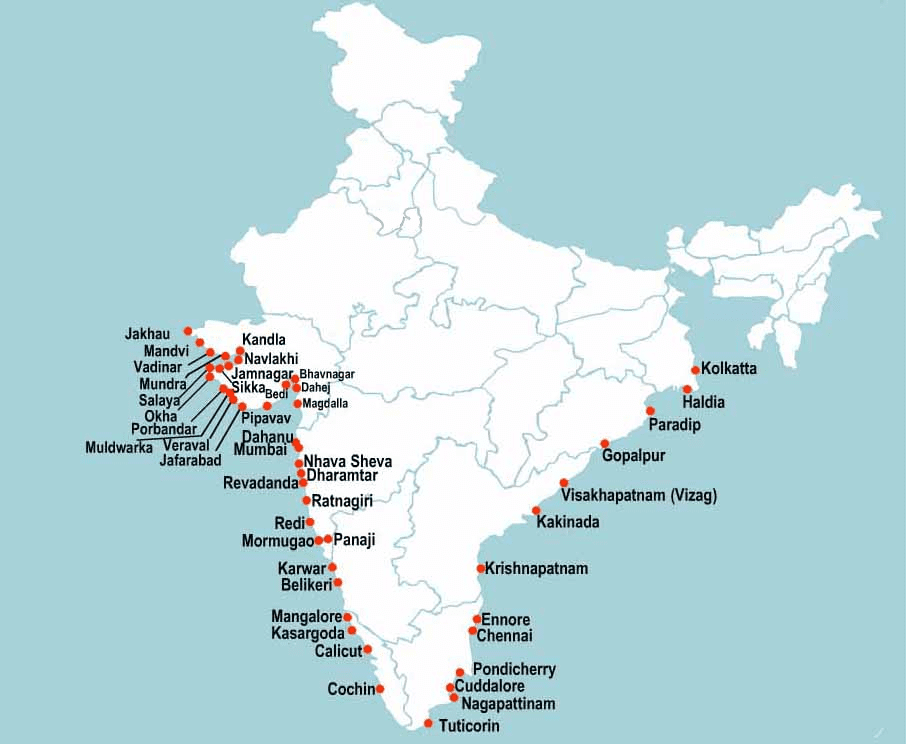 It is the most busiest and richest ports in India. Kandla Sea port is located 90 kilometers away from Kutch Gujarat. It was constructed in 1950's after India lost Sea Port of Karachi during partition. It is considered as the largest Sea ports on India depending on the cargo it handles every day.
Kandla Sea port is the first Export processing Sea port in India. Petroleum, Steel and iron machinery, chemicals, salt, textile and grains are the major transport products at this port.
Kandla is known for its highest profit earning Sea port in India and the main hub for exporting grains and importing oil.
Visakhapatnam was inaugurated by Lord Willingdon at the cost of Rs. 378 lakh on December 19,1933. It is located in Andhra Pradesh (East of India) between Chennai and Kolkata port. This Sea port has ability of handling 1.2 lakh tonnes of cargo every year. There are three main harbours of Visakhapatnam sea ports . The Outer harbour, The Inner Harbour, The Fishing Harbour.
Government invested about Rs 13 crore in 2016-2017 which defined and modernised the port to a great extent. The major cargo deals of the ports are iron ore, pellets, coal, Alumina and oil.
The Chennai Sea port is the second largest port in India. It was started in 1881 and is the third oldest sea port in India. It is in the Bay of Bengal and is the main sea port of Tamil Nadu. It is the hub for cars, big containers, and cargo traffic in the east coast of India. It lies in the Coromandel coast and handles variety of cargo containers, automobiles, coal, fertilizers, and petrol products.
The cargo handling of Chennai sea port was 0.5 million in 1978-79 which increased to around 100 million in 2015-16.
The Sea port has historic and modern lighthouses in the surrounding which adds to its beauty.
Jawaharlal Nehru port Trust JNPT also known as Nhava Seva Sea port is the largest container Sea port in India. It is located in East Mumbai.
This was constructed on May 26, 1989 and is completely handled by Indian Government. Around 56% of the total containers are handled here.
The major exports of cargo from Jawaharlal Nehru Port are textiles, sporting goods, carpets, textile machinery, boneless meat, chemicals pharmaceuticals and major imports are chemicals, plastics, electrical machinery, vegetable oils, aluminium and other metals.
Mormugao Sea port is located in Goa and it plays an important role in trades affairs as being the main sea port. This port has been awarded the status of major in 1963. This sea port leads in the highest export of iron ores.
Port Blair Sea port is located in the Andaman and Nicobar island and is included in one of the major Sea ports in India. This is the youngest sea port in India.
Mumbai Sea port is the largest port in India. It is located on the mainland of West Mumbai. Around one-fifth of India's foreign trade is handled by Mumbai Sea Port. It is one of the busiest ports in India. The port is mainly specialized in the transportation of petroleum products, liquid chemicals, mineral oil, cotton textiles, leather, tobacco, manganese, machinery, and chemical goods.
Kolkata Sea port also known as Haldia Sea port is located 128 kilometer from Bay of Bengal on the banks of rivers Hugli. This port handles cargo coming from Australia, South-East Asian countries.
Kolkata Sea port has two dock systems called Kolkata docks and Haldia docks. This port was made by East India company and it is the oldest Sea port. Mainly jute is more transported through this Sea port. It also transports tea, coal, steel, iron ore, copper, leather, etc.                   
The Paradip Sea port is situated on the coast of Orissa . Paradip Sea port is one of the deepest water Sea port. Due to its depth this port is able to handle heavy and bulk containers. The main transport of this Sea port is iron-ore and coal.
The export quantity of this port is always double than its import quantity. The Sea port is also provided with its own railway system to make transport easy.
Tuitcorin is the new Sea port constructed and it is located in Tamil Nadu and is one of the major Sea ports in India. The main transport of cargo at this Sea port happens with Sri Lanka and is well connected by railways and roads. Tamil Nadu has two Sea ports and Tuticorin is the largest among them.
The main transport goods here are coal, salt, food grains, edible oil, sugar, and petroleum products.
Cochin Sea port is the major Sea port on the Arabian Sea. It is also one of the largest and fastest growing Sea port in India. It is located in Kerala.
The main transport goods of this ports are tea, coffee, spices, mineral oil, chemical fertilizers. It is also a shipbuilding centre. The quantity of imports is always more than its exports here.
It is located 24 kms from the Chennai Sea port on the Coromandel coast. Ennore Sea port is the 12th major port in India. The port has the facility of both roadways and railways for transport of goods. The main transport good of Ennore Sea port is coal.
Recommended :-
Road transportation Problems :- Please Click
Road Transportation Advantages :- Please Click
Challenges faced by sea ports routes :-
Even though the importance of sea ports in the trade is growing continuously, existing port structure is insufficient to handle transportation.
The southern Sea ports are deficient in harbors to manage large containers. e.g Chennai , Tuticorin Sea port . Western Sea ports except Bombay, Kandla, & Cochin are kept closed during the monsoon season. Remote areas are not able to get roads and railways properly due to presence of Western Ghats.
There are many Sea ports in India which are handled by government and everybody knows how the organization run by government in India runs. There are hectic procedure to make transport through the sea port routes. There are lot of paper works involved in getting the work done. Now private firms have come up and started handling sea ports in India. Krishnapatnam port in ease coast of India is great example of privately built and maintained firm. It was inaugurated in 2008. Hazira Sea port In Gujarat is also an private port built by Hazira Port Private Limited.
Export plays an important role in growth of Indian economy. If the export of any country is greater than its import the economy of country progresses faster. But in India the export of goods is less than its import which decreases value of Indian currency. If government takes an initiative to increase export value of Indian currency we can grow better than China.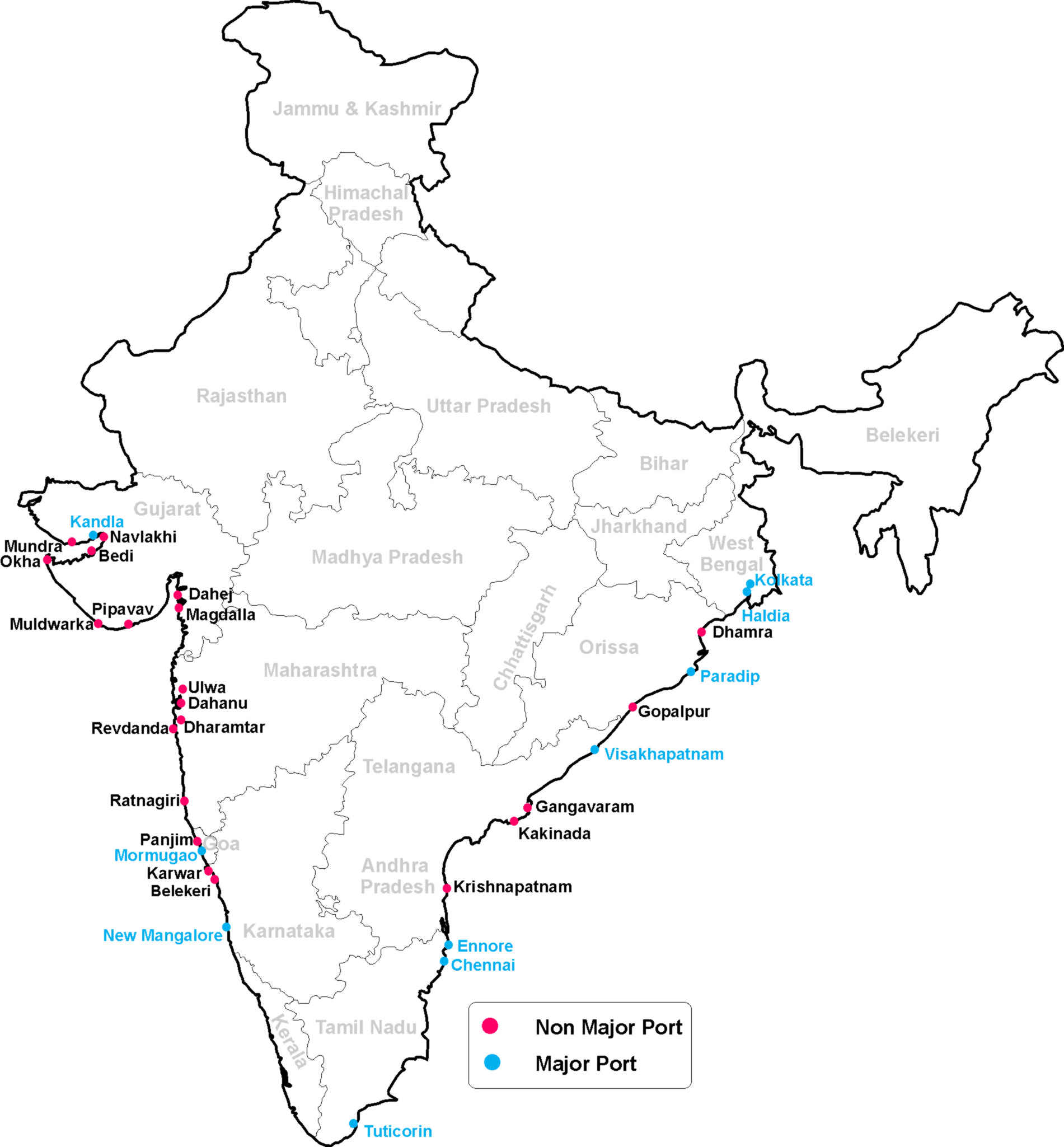 Government Initiative in Sea Ports Development :–
Government knows the importance sea ports routes for transportation of cargoes across the country and world. According to government policies 100% FDI is allowed to develop ports. Government gives 100% tax exemption from income tax to companies participating in port infrastructure development. Thus government is playing a key role in increasing transportation through sea.
Please click & See Our Endless Journey – Please Click
Indian sea ports public frequently asked questions (FAQs) :-